From CNN: "Three of the 10 people facing murder charges in the death last week of a 28-year-old Black man at a Virginia mental health facility were security guards at the hospital who watched and then participated in the fatal smothering, the prosecutor told CNN Friday.
The victim's family wants answers as to how a promising musician having what they called a mental health crisis ended with him dying – and why no one stood up for him and kept him from being killed.
The county prosecutor said seven law enforcement deputies, joined by the hospital workers, 'smothered him to death' while restraining him.
'I've never seen anything like this,' Commonwealth's Attorney Ann Cabell Baskervill said, referring to unreleased video that shows the man's death.
Baskervill said the hospital security guards passively watched the alleged smothering but eventually joined in and piled on top of the victim along with the deputies . . .
What are attorneys saying?
Family attorneys say Otieno posed no threat to the deputies.
Civil rights attorney Ben Crump, who is working on behalf of the family, said Otieno was not violent or aggressive with the deputies.
'You see in the video he is restrained with handcuffs, he has leg irons on, and you see in the majority of the video that he seems to be in between lifelessness and unconsciousness, but yet you see him being restrained so brutally with a knee on his neck,' Crump said Thursday.
Crump said the video is a 'commentary on how inhumane law enforcement officials treat people who are having a mental health crisis as criminals rather than treating them as people who are in need of help.'
Much like the arrest and death of George Floyd in Minneapolis in 2020, Otieno was face down and restrained, Crump said.
'Why would anybody not have enough common sense to say we've seen this movie before?' he said.
Family attorney Mark Krudys said the deputies had engaged in excessive force.
'His mother was basically crying out for help for her son in a mental health situation. Instead, he was thrust into the criminal justice system, and aggressively treated and treated poorly at the jail,' he said.
The video from the mental health facility shows the charges are appropriate, Krudys said.
'When you see that video … you're just going to ask yourself, "Why?"' he said."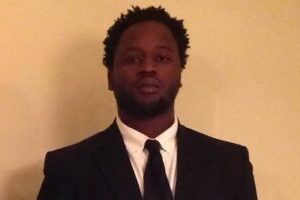 ***
Back to Around the Web