Editor's Note: Over the next several months, Mad in America is publishing a serialized version of Peter Gøtzsche's book, Critical Psychiatry Textbook. In this blog, he discusses the studies that have compared the different psychosis drugs, as well as the harms of adding more psychosis drugs to the regimen. Each Monday, a new section of the book is published, and all chapters are archived here.
The different psychosis drugs
One textbook17:656 noted that a 2003 meta-analysis showed a better effect of second-generation drugs than of first-generation drugs.211 This is unlikely and we should remember that head-to-head comparisons are usually flawed. They are almost always conducted by the companies selling the newer drugs and the design is often flawed, e.g. old drugs like haloperidol have been given in too high doses.6 Fraud is also an issue. For example, AstraZeneca presented a meta-analysis of four trials showing that quetiapine was more effective than haloperidol, but internal documents released through litigation showed that quetiapine was less effective than haloperidol.196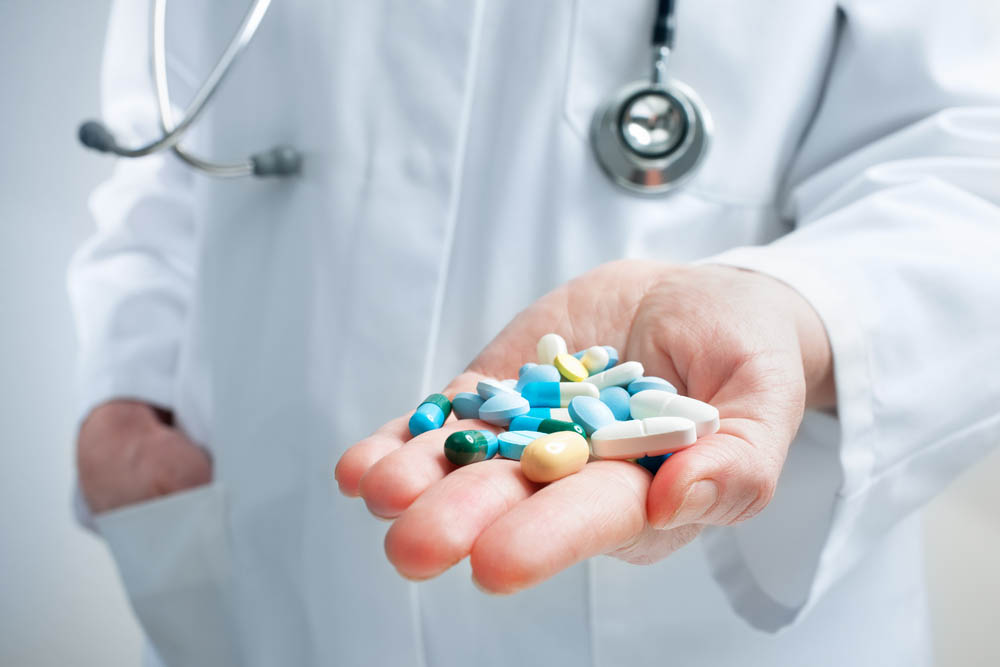 It is very rare that the title of a paper tells you everything you need to know, but here is an example:
"Why olanzapine beats risperidone, risperidone beats quetiapine, and quetiapine beats olanzapine: an exploratory analysis of head-to-head comparison studies of second-generation antipsychotics."212 In a mathematical sense, this is impossible. If A is higher than B, and B is higher than C, then C cannot be higher than A. But in psychiatry, the impossible is possible.
I shall not go into detail with what the textbooks claimed about the advantages of individual drugs or classes of drugs, as the research literature is unreliable. I will just mention a few issues.
The 2003 meta-analysis reported that 4 out of 10 second-generation drugs were more effective than first-generation drugs and that it was not because haloperidol had been dosed wrongly.211 However, the authors noted that another meta-analysis, from 2000, had concluded that, "There is no clear evidence that atypical antipsychotics are more effective or are better tolerated than conventional antipsychotics,"213 and that other researchers and guidelines shared this view, e.g. the American Psychiatric Association treatment guidelines, the Schizophrenia Patient Outcomes Research Team funded by the US Agency for Healthcare Research and Quality, and the US National Institute of Mental Health.
The authors did not find a dose-response relationship for the old drugs,211 in contrast to the 2000 meta-analysis that found that high doses of haloperidol reduced the effect and that noted that almost all studies had been sponsored by the pharmaceutical industry, which could lead to bias.213 These authors also mentioned non-publication of negative studies and publication of only favourable results, which is why they made considerable efforts in obtaining complete data, e.g. from the FDA website.
Head-to-head trials are a risky business for drug companies, and they either don't do them or ensure that the result will be favourable to them. Given this, it is usually futile to try to find out if some drugs are better than others. We should therefore generally forget about head-to-head meta-analyses, but I shall mention one of them.
It is remarkable that it has been possible to show in a meta-analysis of published trials that new drugs ("second generation") aren't better than old ones ("first generation"). A huge 2009 meta-analysis of 150 trials with 21,533 patients showed just that. This means that the psychiatrists have been duped for decades.214,215
A textbook noted that atypicals such as risperidone, aripiprazole and olanzapine were increasingly used in mania and that they had more favourable harm profiles than the old drugs.18:114 My imaginative powers may be limited but I have difficulty accepting that the harm profile of olanzapine can be better than any psychosis drug.
In the book about child and adolescent psychiatry, the authors gave a reference to a network meta-analysis by Danish authors216 in the chapter on schizophrenia.19:240 I co-authored the guidelines for performing such analyses that many journals refer to in their instructions to authors.217 To increase power, a network meta-analysis typically includes both placebo-controlled trials and head-to-head comparisons. If drugs A and B have only been compared in two trials but have both been compared with placebo or drug C in three trials, there will be eight trials providing data for the comparison of A with B instead of just two. This method is very attractive but also presents challenges. As in other meta-analyses, one must be very careful that trials with implausibly large effects or few harms do not make the results unreliable and ensure that the data entered in the meta-analysis can be trusted.
The network meta-analysis included 12 trials comparing 8 psychosis pills with one another or with placebo in youth with schizophrenia and concluded that 6 drugs were effective as measured on PANSS and that 5 drugs were effective for negative symptoms.216 The authors paid no attention to whether the patients were already in treatment before they were randomised, or to whether the effect measured on PANSS was clinically relevant (they were not reported as scores but as effect sizes, without standard deviations). It is not possible to conclude anything based on their analysis, and it is highly suspicious that an effect was also found on negative symptoms because psychosis pills worsen negative symptoms.
The authors wrote that the drugs did not have the same harms, e.g. "Weight gain was primarily associated with olanzapine." This expression downgrades the harm. The term "associated with" belongs to observational research because we cannot be sure that an association is causal, as it can be caused by confounding. We do randomised trials to remove confounding. Therefore, when olanzapine makes people obese in placebo-controlled trials, the harm is real and is caused by olanzapine.
Another textbook also mentioned a network meta-analysis of psychosis pills in patients with schizophrenia.16:569 The authors compared the drugs for their effect on cognition.218 They included only nine trials but found several significant results, e.g. that quetiapine, olanzapine and risperidone were better than amisulpride and haloperidol, and that quetiapine was better than other drugs on attention and processing speed tasks. They concluded that quetiapine and olanzapine had the most positive effects. This is also hard to accept, as these drugs worsen cognition. Furthermore, many studies have shown that olanzapine is one of the most sedative drugs, which doesn't exactly improve one's attention and speed.
I have played with the idea of taking a pill of olanzapine just to feel what it is like but I won't do it. If I happened to be one of those people who have a long QT interval on the ECG, olanzapine could kill me, as it prolongs this interval and can cause deadly ventricular arrhythmia.134
The cognition meta-analysis was particularly untrustworthy.218 The authors did not assess the included trials critically; three of the nine trials were not even blinded; and some were of appallingly poor quality, as between 20% and 85% of the patients dropped out. This was garbage in, garbage out. The authors even admitted that the observed superiority of the atypicals might reflect a deleterious effect of high-dose haloperidol. Why publish the garbage then?
The textbook authors noted that the differences in effect reported in this meta-analysis had no clinical relevance, apart from clozapine, which they considered more effective than other drugs.16:569
Another textbook offered a sobering observation: Atypicals generally have fewer extrapyramidal harms, 16:561,20:416 but the distinction is not entirely logical as these harms can also occur with several atypicals, especially at higher doses.16:561
The fairy tale of clozapine
The textbook authors considered clozapine the most effective drug,16:569,16:576,18:101,18:235,20:418
and some even claimed that it reduces mortality17:656 and suicides.16:576,17:656 We are also told that, because of its considerable anticholinergic effect, clozapine does not cause extrapyramidal symptoms.16:576
None of this is correct. In the package insert for clozapine, FDA warns that "Neonates exposed to antipsychotic drugs during the third trimester of pregnancy are at risk for extrapyramidal and/or withdrawal symptoms following delivery,"219 and in one study, 4 of 104 patients treated with clozapine developed tardive dyskinesia.220
Claims of highly implausible effects should be accompanied by references, but there were none. It has never been documented in reliable research that any psychosis pill reduces mortality, but it has been documented in randomised trials that these pills increase mortality substantially.
The alleged superiority of clozapine is also highly questionable. There are mediocre meta-analyses that suggest this, but a Cochrane review of good quality did not.221 It included 27 comparative trials. Attrition was high, 30%, "leaving the interpretation of results problematic." The authors found a higher attrition rate due to adverse effects with clozapine and a lower attrition rate due to inefficacy, which they suggested pointed at a higher efficacy of clozapine.
This cannot be concluded and the statement is flawed. Since the adverse events come immediately, people will drop out earlier because of adverse events than because of a perceived lack of effect, and there will therefore be fewer patients on clozapine who can drop out because of lack of effect than on the comparator drugs. There were no significant differences between clozapine and olanzapine or risperidone in terms of positive or negative symptoms of schizophrenia, while clozapine can cause more serious harms, e.g. deadly agranulocytosis and a higher incidence of ECG changes, which can also be fatal. The authors noted that data on important outcomes such as cognitive functioning, quality of life, death or service use are largely missing.
As for the claim that clozapine reduces suicides, I was unable to find any placebo-controlled trials documenting this. Clozapine is the only drug with an FDA approved indication for reducing the risk of suicidal behaviour, but, most curiously, this is not based on a placebo control but on a trial with olanzapine as comparator.222 It randomised 980 patients with schizophrenia or schizoaffective disorder considered at high risk for suicide. The differences were barely statistically significant, P = 0.03, both for suicidal behaviour and attempted suicide. This in unconvincing. Furthermore, we cannot exclude the possibility that both drugs increase suicides but that clozapine does this to a slightly lesser degree than olanzapine. Finally, with P = 0.03, it could be a chance finding or a result of data torture.
Guess who supported this trial? Novartis, the manufacturer of clozapine, and 6 of the 13 authors had received grants from or were consultants to Novartis. They thanked a contract research organisation for monitoring the study and taking care of data transfers. Not exactly a set-up that instils any confidence in what went on, and the academics likely did not have much, if anything, to do with data analysis and the writing of the manuscript.
Upping the dose, using several drugs concomitantly, and increasing deaths
A textbook noted that it may be appropriate in some cases to increase the dosage above the approved interval.17:652 This is very bad advice. It will not lead to a better effect157 but to more harms,63 including killing more patients.223-227
About combining several psychosis pills, a textbook noted that a better effect has not been documented but it can be needed in patients with treatment resistant schizophrenia.16:577 Another book claimed that combination treatment cannot always be avoided and that it had not been shown that it increased mortality.18:101 It even claimed that psychosis drugs decrease mortality.
This is as absurd as it gets in psychiatry. In a quote whose origin is uncertain, the definition of insanity is doing the same thing over and over and expecting a different result. When drugs don't work, more of the same won't work either. And when highly toxic drugs increase mortality substantially, more of the same will increase mortality even further.
The psychiatrists don't realise that when a patient is "treatment resistant," which is an insulting term as it suggests that the patient is at fault and not the drug, they should not increase the dose or add another drug but taper off the first drug slowly, which will have the best outcome for the patient.
A report from the Danish National Board of Health showed that half of the patients were in treatment with more than one psychosis pill simultaneously,228 although there are no scientific data in support of this and although both national and international guidelines recommend against it. The record I have heard about was seven psychosis drugs used simultaneously.
One textbook admitted that combinations with benzodiazepines increase mortality,18:101 which the Danish National Board of Health has also warned about, stating that combinations increase mortality by 50-65%.228 Nonetheless, half of Danish patients received combination therapy.228 The report advised against the massive use of depression pills, which was also out of control. Almost half of the patients were in treatment with both psychosis drugs and depression drugs.228
Drug use is out of control everywhere. In the UK, half of the prescriptions by general practitioners of psychosis pills are issued to people for non-psychotic problems including anxiety and sleep problems, and they are particularly often used in people with dementia and in old people.229 In the United States, the use of psychosis pills doubled in adults and went up eight-fold in children in just 11 years.230 In 2005, seven kids per 1,000 were in treatment with the pills,231 and only 14% of the prescriptions were for psychoses. Most were for behaviour problems and mood disorders.4
Observational studies show more than a doubling in mortality when more than one psychosis pill is used.223-225 This is not a confounding effect. As already noted, psychosis pills can cause QT interval prolongation and life-threatening ventricular arrhythmias, and large US studies have shown that the drugs double the risk of sudden cardiac death in a dose-dependent manner.226,227 They also cause falls and hip fractures due to orthostatic hypotension, sedation and loss of consciousness, and they increase cerebrovascular adverse events.162
The huge weight gains and diabetes many patients experience also increase mortality. A systematic review showed that the mortality for patients with schizophrenia has increased markedly compared with the general population; the median standardised mortality ratio for the 1970s, 1980s and 1990s were 1.84, 2.98 and 3.20, respectively.232 The authors noted that an obvious explanation for this development is the increased use of newer psychosis pills, which are more likely to cause weight gain and metabolic syndrome than the old drugs.
There are of course also studies denying this, but they are flawed.7:174 There are many tricks one can use to make a mortality increase look like a decrease, e.g. ignoring that untreated patients are generally in much poorer health or using person-years in follow-up studies of safety after the randomised phase ended instead of counting dead bodies, which is not biased. In one such study, the authors claimed that psychosis pills lowered mortality by over 50% and lowered suicides while their data showed that 65% more patients died and three times as many killed themselves.233 This study was published in one of psychiatry's flagship journals, JAMA Psychiatry.
Depot injections, which releases the drug very slowly, are recommended for patients who are not keen to take psychosis pills and will often stop if left to themselves.18:235 It was claimed that this is caused by the patients' lack of insight into their disease, called non-compliance, and that it is important for the prognosis to motivate such patients to adhere to the treatment.18:235
This approach to patients is horrible. I have met many patients who have excellent insight into their disease and understand more about psychosis pills than their psychiatrists do. Some of them have suffered from severe harms when treated forcefully or have seen patients suddenly drop dead and are very scared that they might get killed, too.
In the book Dear Luise, Dorrit Cato Christensen writes about her daughter who was killed this way by psychiatry.234 The main problem with depot drugs is that they cannot be interrupted even if the patient's life has become endangered, e.g. if it is detected that the patient is a slow metaboliser, which many people are. Luise was a slow metaboliser.
***
To see the list of all references cited, click here.
***
Mad in America hosts blogs by a diverse group of writers. These posts are designed to serve as a public forum for a discussion—broadly speaking—of psychiatry and its treatments. The opinions expressed are the writers' own.
***
Mad in America has made some changes to the commenting process. You no longer need to login or create an account on our site to comment. The only information needed is your name, email and comment text. Comments made with an account prior to this change will remain visible on the site.