Soteria-style community houses are a proven, viable, cost effective alternative to traditional psychiatric hospitals. They offer a gentler, kinder, supportive environment for people experiencing extreme mental distress or crisis, commonly described as psychosis. In the majority of cases, this event is a psychosocial problem, not a biomedical one. While medical treatment is relevant to people suffering neurological damage from accidents or disease, it can be inappropriate and counterproductive for psychosocial conditions, often resulting in severe side effects, the inability to function in society, and significantly reduced life expectancy.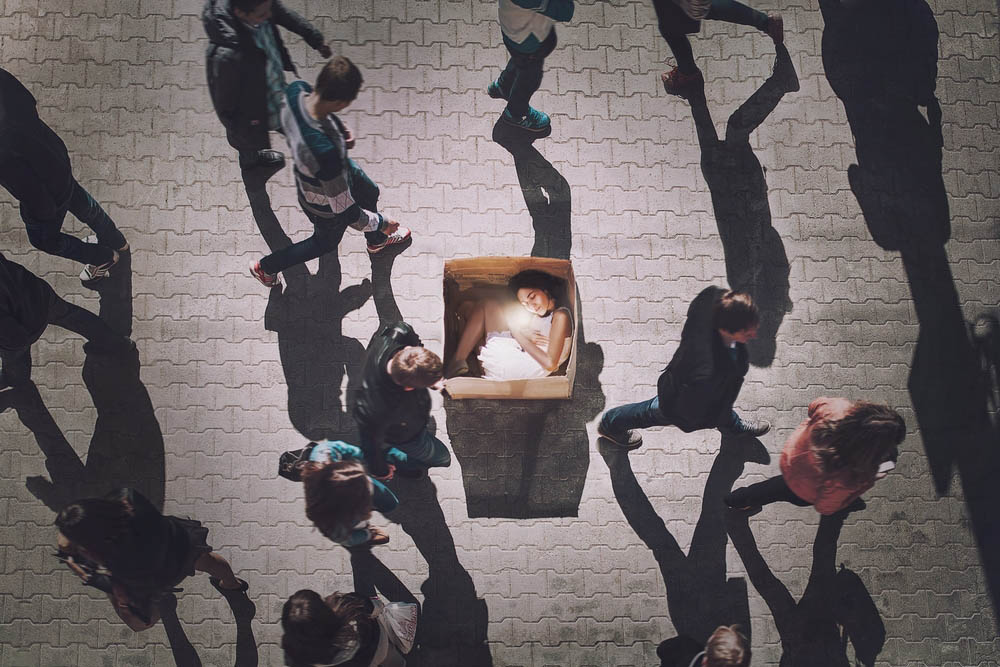 The original Soteria Project was founded by psychiatrist Loren Mosher in San Jose, California in 1971. For over 50 years, Soteria community houses and their variations have demonstrated the potential to produce better long-term results at a reduced cost compared to traditional psychiatric hospital treatment.
Traditional psychiatric hospital treatment is normally based on the routine use of psychiatric drugs, electroconvulsive therapy (ECT), and physical restraint. This environment is often perceived as authoritarian, hostile, and violent. The Soteria paradigm, while not adopting a dogmatic anti-medication position, aims to minimise the use of psychotropics and treat medication as something to be taken voluntarily from a position of informed choice, without coercion or compulsion.
The success of Soteria style community houses has often been the cause of their downfall. People with strong ideological motives opposed to non-medical approaches for dealing with psychosis have have often opposed and criticised them as irresponsible, dangerous, and ineffective—without valid evidence to support such claims.
Mosher was dismissed from his senior position at the US National Institute of Mental Health (NIMH) in 1980. In 1998, he also resigned from the American Psychiatric Association in protest. Despite these setbacks, Soteria houses have sprung up all around the world. Some have struggled to survive financially and have been forced to close due to blocking or withdrawal of funds, often for very questionable "political" reasons.
The key philosophical difference of Soteria communities compared to the traditional psychiatric approach is the idea of "being with" someone experiencing psychological distress  as opposed to "doing something to" that person.
Soteria's core principles have been defined as follows:
Provision of a small therapeutic community with a high level of lay-person staffing.
Efforts to preserve personal power, social networks and group responsibilities.
A phenomenological approach, aiming to understand and give meaning to the subjective experience of psychosis.
Minimal use of antipsychotic drugs, with any drugs taken being by fully informed choice rather than coercion or deception.
There is widespread, though not universal, disappointment with traditional psychiatric services. There have been many critics, some including medical practitioners like psychiatrist and neuroscientist Thomas Insel, former director of the world's largest funder of psychiatric research, the NIMH, who said:
"Whatever we've been doing for five decades, it ain't working. When I look at the numbers —the number of suicides, the number of disabilities, the mortality data—it's abysmal, and it's not getting any better."
In a later interview, Insel conceded:
"While I think I succeeded at getting lots of really cool papers published by cool scientists at fairly large costs, I think $20 billion, I don't think we moved the needle in reducing suicide, reducing hospitalisations, improving recovery for the tens of millions of people who have mental illness."
Community–based mental health services
Most of Australia's public psychiatric hospitals were closed by the 1990s. It was intended that they would be replaced with community-based services that would provide more personalised and community-centred care; however, the reality has been more complex. After more than 30 years, there remain significant gaps in the system. Some of the reasons cited include inadequate funding, a shortage of qualified mental health professionals, and a lack of community support due to stigma and discrimination, particularly around serious mental health.
There has been some progress towards community-based approaches, including the recognition and importance of peer support from people with lived mental health experience. This has led to the development of new models of care that prioritise consumer and carer involvement so approaches like Soteria are now more viable.
Soteria and Psychosis
In order to understand how Soteria-style community houses work and the potential role they can play in society, it is necessary to understand something about the nature of psychosis.
It is disappointing  that many Australian government websites display inaccurate and misleading information about psychosis. One frequently seen and obviously absurd statement is that there is little or no understanding of what psychosis is or what causes it, but nevertheless the experts know how to treat it. This statement alone should ring loud alarm bells.
The experience of psychosis has been understood and interpreted in diverse ways in various  cultures throughout history. It was and still is regarded in some parts of the world as a spiritual or mystical phenomena that is beneficial to a culture. While this idea often enrages the radical rationalist, their attitude is unfortunate. There are good, rational reasons for such beliefs in these often ancient practices. Early psychosis can reasonably be understood as the start of a transformative journey of mental development.
Pathologising or labelling psychosis as an illness only began in Western society with the the rise of rationalism around the 19th century, together with modern medicine and the scientific method.
As people began to place increased value on reason, logic, and individual autonomy, behaviours and experiences that appeared to be irrational were increasingly regarded as morally or socially deviant.
This type of thinking lead to deeply entrenched beliefs, which in turn have resulted in the strong stigmatisation of mental illness, together with the marginalisation of affected individuals. At its worst, this lead to an estimated 250,000 deaths at the beginning of World War II in Nazi Germany in a completely unsuccessful attempt to eradicate mental illness from that society. Cruel, inhuman treatments and practices that evolved during this eugenics era continue to this day, resulting in frequent, significant atrocities in many developed countries, including Australia.
There has been considerable worldwide research into psychosis over the last 30 years or so. Unfortunately a great deal of information from readily available high-quality research has failed to find its way into the public arena. The biomedical approach to mental health remains widely accepted, but is strongly criticised for reducing complex experiences and behaviours to a catalogued set of symptoms and for overlooking the social and cultural factors that contribute to these behaviours.
Psychosis is far more prevalent in our society than commonly realised. Studies suggest that around 60% to 70% of psychosis is never diagnosed or treated. Reasons given include stigma, lack of available services, and fear of the dehumanising treatment that is often imposed on those seeking help. Many, however, do not find psychotic experiences like hearing voices all that much of a problem. Some even find them useful. It is the unmanaged or unmanageable experiences together with social disapproval and vilification that are likely to result in significant distress.
Philosophy has a long history of exploring the nature of reality, both objective and subjective.  Objective reality is often associated with scientific knowledge and empirical evidence. Language and logic play an important part. Subjective reality, on the other hand, refers to personal experience. It is shaped by perceptions, beliefs, and values as well as emotions, imagination, and creativity.
Psychosis can be understood in terms of these two functions. People normally have the ability to switch back and forth between these two realities, but this skill varies. Difficult or stressful life circumstances, including memories from past trauma, can easily result in a person finding themselves in the deep, muddy waters of subjective reality without the skills necessary to manage it.
It is no coincidence that many young people have their first psychotic episode in late adolescence when they are being called upon to make difficult and complex life decisions. The part of the brain that regulates between subjective and objective reality, known as the prefrontal cortex (PFC) and sometimes called the "Executive," is still not fully developed.
These problems often have their origin in early childhood. Today's emphasis on scientific rationalism has contributed to an educational and cultural bias towards valuing cognitive intelligence over emotional intelligence. This appears to have had a significant impact on the quality of life in our Western cultures together with a steady increase in mental health problems.
Emotional intelligence, like most things, is easiest and best learnt when young, but it can be learned at any stage in life. This is where Soteria-style communities can help. Those willing to make the effort learn how to manage their emotions and thereby their psychotic episodes. This ongoing process is facilitated through non-judgemental support, promoting self-determination, encouraging socialisation, providing holistic care, and giving priority to a recovery-oriented agenda instead of one that advocates an incurable, life-long illness.
If a person is homeless, jobless, lonely, and marginalised, or just extremely tired, stressed, and worried, it is likely that their experience of objective reality will not be a happy one. If such a person has the capacity to do so, escaping from an untenable objective reality to embrace subjective reality makes rational sense. Hoping to find a better life experience, even an imaginative one, is not irrational.
Claims are often made that people experiencing psychosis don't make sense or can't be understood. In the vast majority of cases these claims are untrue. With a bit of effort and skill, sometimes referred to as empathy, it is possible to step into someone's psychotic space and communicate with them, even if you don't accept the objective reality of their perceptions. It may also help to realise that a person in a psychotic state is often talking in metaphoric terms. Metaphor is a long way from meaningless.
Costs and Other Practical Considerations
Psychosis is a very expensive business. According to the Australian government, approximately 125,000 Australians are currently treated each year for psychosis. That is about 1 person out of every 40 who have some form of mental illness. This small number of people, however, consumes nearly half of the $11.5 billion of public money spent each year on mental health services. That is around $43,000 for each psychotic person.
Psychiatric hospital wards are also expensive. The average cost to stay in a public psychiatric ward in Australia is around $1500/day. The average stay is about 12 days, so the average cost of a stay in a public psychiatric hospital is around $18,000. Many people have multiple admissions in any given year.
Soteria–style community house expected costs
Based on experience in the US and other countries, Soteria style community houses cost about a fifth of traditional psychiatric hospital wards. We could therefore expect the running cost to be about $300/day.
This is possible because most costs are for staffing and Soteria houses are run by experienced lay people, often with their own lived mental health experience. Volunteers and the clients themselves also contribute to the running of the house, each according to their capacity. For a start, all household tasks such as cooking, cleaning, laundry, gardening, and, as far as possible, maintenance are carried out by the community.
Soteria length of stay and costs
In the original Soteria houses, residents could stay for as long as they liked. The average stay was about six months, but for some, with no restrictions, it probably became a home away from home.
Based on an expected cost of $300/day, a stay of six months would cost $54,000, which is more than the average annual expenditure for a diagnosed psychotic person. Some countries, notably  Israel, have tailored their length of stay in Soteria facilities to match available funding from health insurers. This is an option to consider.
There are also various ways of extending the community experience at little or no additional expense. For example, if  affordable shared rental accommodation is available in the near vicinity, stabilised residents who have at least entry-level employment could be encouraged to move out but still maintain close contact with the community, thereby both receiving and providing support as evolving volunteers. It should also be noted that the community automatically self-trains potential future staff. This on the job training could be supplemented with some formal training such as an appropriate non-degree technical and further education (TAFE) course.
Long-term costs
Research has suggested that the long-term costs of the Soteria approach are substantially less than the traditional medical approach. This evidence makes sense considering that institutional support with medication treatment can be lifelong and far from 100% effective. Soteria style support aims to empower people to self-manage their psychotic experiences toward recovery.
Community
Soteria-style houses are community-driven rather than institutionally driven. They are based on the idea that people experiencing psychosis will be subject to less trauma than traditional medical treatment in a supportive peer-to-peer family style environment that is part of a local community. It is also believed that this type of environment is more conducive to developing the skills for successfully managing their condition as well reducing stigma and improving self esteem.
Institutional models, on the other hand, are based on the idea that professional services and facilities are necessary for individuals experiencing psychosis. Institutional models typically prioritise the use of medications and other medical interventions, and normally have a more hierarchical and bureaucratic structure and clinical environment.
Looking Forward
One of the perplexing realities of mental health interventions is that nothing works for everybody and almost anything will work for somebody.
About 25% of people with a psychotic diagnosis seem to have acceptable experiences with  the traditional psychiatric hospital ward approach together with the use of long-term antipsychotic medication.
About 40% have bad to very bad experiences. People in this group complain of debilitating side effects. Because they complain or don't want to take the medication because of these side effects, many are then forced or coerced into accepting involuntary long-term treatment under administrative supervision. These experiences have been described as living a "zombie-like" existence. Another common and sometimes irreversible problem caused by antipsychotic medication is known as tardive dyskinesia. It can be extremely painful and has often been described as torture.
The other 35% of people traditionally treated for psychosis presumably have varying degrees of satisfaction or dissatisfaction between these two extremes.
It is the inhumane practices, experienced by at least 40% of those treated, that have come under heavy criticism from the World Health Organisation and the United Nations Human Rights commission. Australia is one of the world's worst offenders of these forced or coercive practices, and the state of Victoria is the worst Australian state. Ironically, Victoria also has the highest treatment cost per person for psychosis.
I am not suggesting Soteria-style community houses as total replacement for all psychiatric hospital wards, although there certainly appear to be lessons that traditional mental health institutions could learn. Instead, they are envisaged as an alternative option for many who are unhappy with the traditional approach. This particularly applies to those facing or currently subject to involuntary treatment orders or wishing to withdraw from antipsychotic medication and finding few if any affordable facilities to assist them to do so.
The Soteria approach, however, requires prolonged effort. This can be challenging and not everybody is willing or comfortable undertaking such challenges.
In our instant, press-button, pill-popping world, there are many who just want a quick and easy solution, regardless of the consequences. While antipsychotic medication has more than its fair share of limitations and problems, if people are made fully aware of the consequences and wish to use medication to suppress their psychotic symptoms there seems to be no rational reason why they should be denied this choice.
On the same basis, given all the problems and limitations of antipsychotic medication, there seems to be no valid, rational reason why people who don't want to be medicated should be forced to do so.
It is common knowledge that mental health in most developed countries is in a mess that is out of control and getting worse. While the number of people affected by psychosis is relatively small, the problem, both in terms of public monetary cost and human suffering, is anything but trivial. Many blame the pharmaceutical companies and the medical profession for the problem. They have undoubtedly played their part, but this article offers a deeper, more insightful understanding based on long term evolving social values together with the experiences of those who have lived through recurrent psychotic episodes.
This article summarises a recent feasibility study for introducing Soteria style facilities into Australia. Those readers who have an interest in moving this idea forward are invited to join the movement and support a proposal to the Australian government for funding. Some of this information may also be useful for anyone looking at Soteria houses and communities in other countries.
In many people's minds, it offers a better option than forcibly requiring the use of  heavy doses of antipsychotic medication for the rest of a person's life. We need these sort of facilities in Australia and the time is right do something.
***
Mad in America hosts blogs by a diverse group of writers. These posts are designed to serve as a public forum for a discussion—broadly speaking—of psychiatry and its treatments. The opinions expressed are the writers' own.
***
Mad in America has made some changes to the commenting process. You no longer need to login or create an account on our site to comment. The only information needed is your name, email and comment text. Comments made with an account prior to this change will remain visible on the site.