From VICE: "The National Eating Disorder Association (NEDA) has taken its chatbot called Tessa offline, two days before it was set to replace human associates who ran the organization's hotline.
After NEDA workers decided to unionize in early May, executives announced that on June 1, it would be ending the helpline after twenty years and instead positioning its wellness chatbot Tessa as the main support system available through NEDA. A helpline worker described the move as union busting, and the union representing the fired workers said that 'a chatbot is no substitute for human empathy, and we believe this decision will cause irreparable harm to the eating disorders community.'
As of Tuesday, Tessa was taken down by the organization following a viral social media post displaying how the chatbot encouraged unhealthy eating habits rather than helping someone with an eating disorder.
'It came to our attention last night that the current version of the Tessa Chatbot, running the Body Positive program, may have given information that was harmful and unrelated to the program,' NEDA said in an Instagram post. 'We are investigating this immediately and have taken down that program until further notice for a complete investigation.'"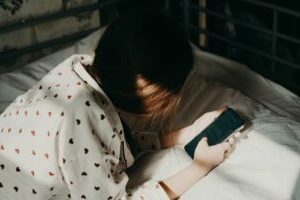 ***
Back to Around the Web