From Australian Broadcasting Corporation: "Casey is one of too many women suffering serious trauma because of the treatment they are subjected to in public and private mental health units across Australia.
Some say they're leaving facilities in a worse condition than when they arrived, having reported sexual assault or discrimination. Many report being administered high dosages of medication without any support on release, while some say they were even denied adequate water.
The problem, experts say, is that Australia's mental health facilities are in too many cases exacerbating patients' underlying trauma by placing them in mixed gender wards and taking a 'medical first' approach based on using medication to treat symptoms. Health systems need to stop blaming patients for their illness, they say, and focus more on delivering trauma informed care.
. . . 'While you're at your worst, you are put on medication to stabilise you, and then you're just dumped back into the world,' [said Maree*].
"Everyone looks at the symptoms, not the cause, so it's like, 'You need to change your behaviour … this is happening because you are a flawed human being.'"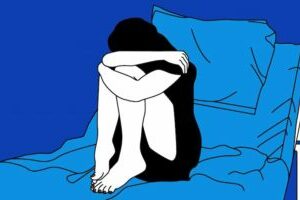 ***
Back to Around the Web