From NBC comes this piece by Berkeley Lovelace Jr. on the lack of services aimed specifically at helping LBTQ+ adolescents, and the subsequent effects on their emotional and mental wellbeing: 
"Fabiola Rivas realized she was a lesbian in middle school in 2019. 
Rivas, now 18, said she was feeling isolated and lonely, and sought out therapy. The resources available in her hometown of Melbourne, Florida, however, were limited when it came to addressing the questions and concerns that many LGBTQ people face when coming out. Rivas knew of only one mental health facility that provided LGBTQ-specific services, but it was too expensive for her family. . . 
Rivas' experience in seeking mental health treatment is not unique: A studypublished in JAMA Pediatrics in June found that fewer than 1 in 3 mental health facilities in the United States offered services specifically designed for LGBTQ patients— such as coming out support, counseling on sexual orientation and gender-affirming therapy — for children and adolescents in 2020. On a per capita basis, all 50 states had fewer than 10 facilities with LGBTQ services per 100,000 children. . . . 
The study's lead author, Kristen Choi, an adolescent psychiatric nurse and health services researcher at the University of California, Los Angeles, said the number of mental health facilities in the U.S. that are trained to serve LGBTQ youth has barely budged over a six-year period, increasing from 25% of all facilities in 2014 to just 28% in 2020. 
Mental health resources, she said, are crucial for LGBTQ youth. They face much higher rates of poor mental health when compared with their heterosexual peers, according to the Centers for Disease Control and Prevention. . . . 
A recent national survey from The Trevor Project found that 60% of LGBTQ youth who sought mental health care in 2021 were not able to get it — including nearly 3 in 5 transgender and nonbinary people."
Article →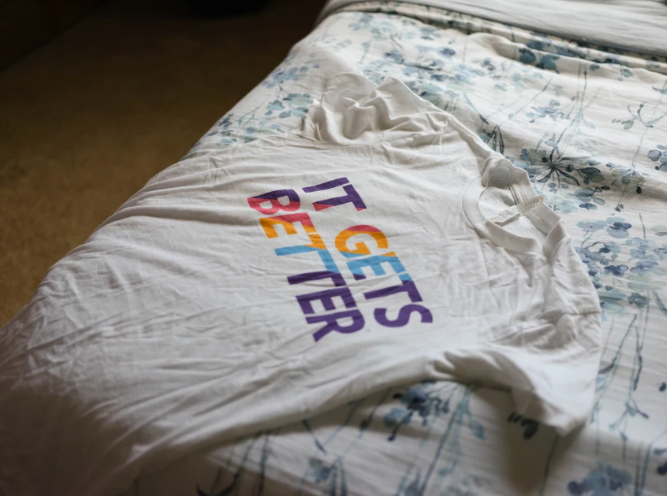 ***
More from Around the Web
More from Mad in the Family