From Yahoo Life comes this piece by Beth Greenfield concerning the impact of teenagers' struggles on their parents' emotional and mental well-being: 
"When teens face mental-health crises — which they do at alarming rates, according to study after study— parents bear much of the brunt of their pain. Not only is it excruciating to watch your kid suffer and exhausting to be vigilant about their well-being, it can be soul-crushing to bear the inevitable guilt.
'I am freaking out, can't sleep and can't eat much. It's so hard to see your child suffering,' a New York City mom of a 14-year-old girl who 'is having such low self-esteem,' tells Yahoo Life. She adds that it all makes her feel 'like such a failure as a parent.' As far as her own self-care goes, she admits, 'I'm not doing very well in that regard.' . . . 
'When people have kids, says Samantha Quigneaux, national director of family therapy services for Newport Healthcare, 'it's like your heart lives outside your chest. So, if you're watching your child struggle, it can cause emotional distress — and when you add in risky behaviors or suicidal ideation, the fear becomes all-consuming.' . . . 
In fact, new research shows that parents are suffering from anxiety and depression at roughly the same rate as teens.
'It would be just as right to sound the alarm about parents' mental health as about teens' mental health,' warn those survey results, published in June by Harvard University in the report 'Caring for the Caregivers: The Critical Link Between Parent and Teen Mental Health.' Among the findings: While 18% of teens reported suffering anxiety, about 20% of mothers and 15% of fathers reported it, too. And while 15% of teens reported depression, so did about 16% of mothers and 10% of fathers did.
Even more reason why finding a firm support system, say experts, is vital."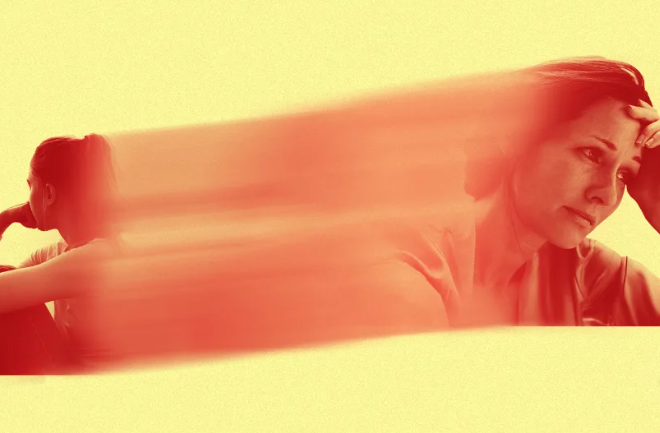 ***
More from Around the Web
More from Mad in the Family