The journey of discontinuing antidepressants often leaves patients grappling with unpleasant withdrawal effects. While awareness around withdrawal symptoms has seen a significant uptick, numerous questions, such as why withdrawal severity varies among individuals even after controlling for factors like dosage and treatment duration, still lack definitive answers.
Alarmingly, healthcare providers, while well aware of the associated risks and the dearth of research into topics like proper tapering and mechanisms of action, frequently resort to coercive tactics around antidepressant usage.
Both the research on antidepressant withdrawal and power imbalances in the clinic are essential topics yet to be fully fleshed out in psychiatry.
"Patients face unspoken imbalances in power and decision-making – an issue which permeates from the decision to start treatment through the decision to stop, and at all stages in between. Those choosing to reduce their dose or cease their antidepressant altogether may be met with firm resistance by their provider and even active coercion," writes social worker Daniel J. Dunleavy.
"Recipients of mental health services have often been marginalized, and their experiences (including reports of adverse effects) are frequently dismissed by healthcare providers and drug regulators. This can, in part, be traced back to the power imbalances in the mental health system and its tacit social control functions."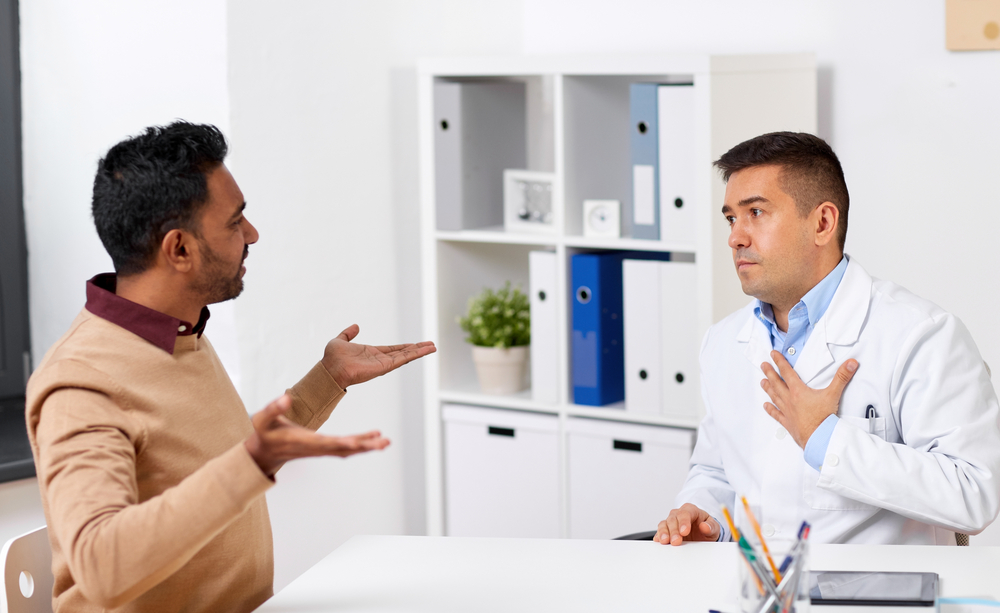 Dunleavy's article endeavors to chart the current understanding of antidepressant withdrawal as represented in scientific literature while addressing the power imbalances entrenched in the prescription of these drugs. Dunleavy emphasizes the need for more research into the multifaceted aspects of antidepressant withdrawal and a more robust clinical emphasis on humane treatment approaches and informed consent.
Antidepressants, broadly prescribed for various mental health conditions ranging from depression and anxiety disorders to OCD, PTSD, chronic pain, and fibromyalgia, have seen widespread use. From 2015 to 2018, roughly 13% of adults aged 18 and above in the US were prescribed an antidepressant. This figure hovers around 7% in Europe, albeit with considerable variance across countries.
Despite the prevalence of antidepressant usage worldwide and growing information about the risks of antidepressants, little is known about the complex biochemical processes underlying things like antidepressant withdrawal.
Symptoms commonly associated with antidepressant withdrawal encompass: • Anxiety • Depressed mood • Suicidality • Dizziness • Fatigue • Flu-like symptoms and vomiting • "Brain-zaps" • Restlessness
Dependence and withdrawal have haunted the sphere of antidepressant drugs since their inception, yet public awareness and widespread psychiatric understanding of their potential hazards have only emerged in recent years.
There are, however, laudable initiatives both within and outside psychiatry working to augment this awareness and provide resources for those suffering from antidepressant withdrawal. Major media outlets have published user experiences and insights from prescribers and researchers.
A host of online spaces have sprung up to discuss antidepressant use, the tapering process, and withdrawal symptoms. Several resources and guidebooks have also been published, with organizations like The Royal College of Psychiatrists in the UK recognizing problems with antidepressant dependence and offering advice for clinical issues such as tapering.
Despite these strides, Dunleavy posits that the scientific community has yet to probe into antidepressant withdrawal sufficiently:
"We still lack full understanding of the causes and consequences of antidepressant dependence (e.g., why some antidepressant users experience minimal withdrawal effects while others have severe symptoms – even after accounting for dose and length of treatment), the true prevalence of withdrawal symptoms among antidepressant users (i.e., the number of antidepressant users currently in withdrawal and at what rate users experience withdrawal), and how to best taper and discontinue these drugs (according to drug type, dose, length of use, patient characteristics, presence of polypharmacy, etc.; although some general principles are now better understood)."
In addition, Dunleavy brings attention to the pronounced power imbalances in situations where antidepressants are prescribed, including resistance to dosage reduction and discontinuation from prescribers, overt coercion, and the disregard or downplaying of patients' concerns.
These power dynamics invariably leave patients shouldering "the brunt of iatrogenic harms" while their experiences are frequently overlooked in research.
Dunleavy suggests that this overarching problem in scientific research is rooted in social control, wherein certain research topics may be dismissed due to the intricate relationship between the production of scientific knowledge and societal power dynamics. In essence, the interests and incentives of researchers and clinicians often do not align with those of patients prescribed these drugs.
To address these concerns, Dunleavy advocates for increased transparency from the psychiatric establishment, thorough communication of potential risks associated with antidepressant use, extensive research, and tackling issues of informed consent and coercion. He underscores the importance of considering patients' experiences as valid sources of knowledge.
Expanding on social control, some researchers argue that psychiatry too often serves as a tool for keeping people in line with capitalism's need for productive workers. Psychiatric hospitals can function as places of "confinement," sectioning away those who can't contribute to the economy. Psychiatrists, more generally, can engage in practices that, intentionally or not, end up sedating people and engaging in symptom management rather than encouraging creative solutions to mental suffering.
Past research has shown that antidepressant usage is problematic, with considerable controversy over the effectiveness of these drugs. Some of Dunleavy's suggestions are indeed being taken up, as service users seem to have a slowly growing say in research, including with youth and in inpatient settings.
However, this is not without problems of its own, as including service user experiences is sometimes reduced to "tokenism."
In an optimistic conclusion to his paper, Dunleavy states:
"Together, we may progress to a more rational and humane approach to the use of antidepressants – which includes, at times abstaining from their use altogether – and make breakthroughs in not only the domains of research and clinical practice but, most importantly, in the lives of patients."
****
Dunleavy, D. J. (2023). The problem of antidepressant withdrawal: Evolving knowledge landscapes and changing power dynamics. https://doi.org/10.31234/osf.io/jzwya