From the Los Angeles Times: "When he came home from the hospital, Marcelus Laidler began to wet the bed. His mother noticed he seemed leery, questioning everything she did.
His ankles and wrists bore scars — the result, he said, of repeatedly being strapped to a bed with restraints at Los Angeles General Medical Center.
'I have nightmares I'm being restrained,' said Laidler, who has schizophrenia and bipolar disorder. 'That hospital is like one bad dream after another.'
Hospitals are forbidden under federal law from restraining psychiatric patients except to prevent them from harming themselves or others. Restraints can be used only when other steps have failed and are widely discouraged by psychiatric professionals, seen as a measure of last resort that frays trust and can traumatize patients.
At L.A. General — a public hospital serving some of the poorest and most vulnerable people in the nation's most populous county — the psychiatric inpatient unit has restrained patients at a higher rate than in any other in California, a Times analysis has found.
Federal records show that over a recent four-year period, L.A. General's Augustus F. Hawkins Mental Health Center has reported a restraint rate more than 50 times higher than the national average for inpatient psychiatric facilities, ranking it among the highest in the country.
Those numbers doubled between 2020 and 2021 — the latest figures publicly available — even as the statewide average for other inpatient facilities barely increased.
. . . Other large safety net facilities in California and across the country do not use physical restraint at anywhere near the same rates as L.A. General, formerly known as L.A. County-USC Medical Center.
L.A. General psychiatric inpatients were restrained at a rate 10 times higher than at Zuckerberg San Francisco General Hospital, according to The Times' analysis of data from 2018 to 2021, the most recent year available.
Its restraint rate was also far higher than the two other L.A. County-run hospitals with inpatient psychiatric units — 14 times higher than Olive View-UCLA Medical Center and seven times higher than Harbor-UCLA Medical Center.
'It doesn't make sense to me that patients in L.A. are more seriously psychotic and dangerous than patients at a general hospital in San Francisco,' said USC law professor Elyn Saks, who has studied the use of restraints for decades."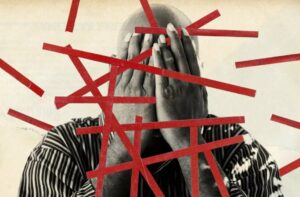 ***
Back to Around the Web