In the ever-evolving landscape of global mental health (GMH), researchers at the University of Copenhagen, Denmark, and Universidad Diego Portales, Chile, urge us to pause and look back.
In a new article, "Toward a new relationship between history and global mental health," published July 2023 in SSM-Mental Health, a group of historians, anthropologists, and practitioners argue that a "thick historical analyses" can help the field radically re-imagine itself and go beyond its current colonizing psychiatric norms. 
The authors, Ana Antic, Gabriel Abarca-Brown, Lamia Moghnieh, and Shilpi Rajpal, emphasize the significance of understanding mental health through a historical lens:
"History can offer much more than just a critique of power relations, nor is it only about interrogating practitioners' values and ethics. Most importantly, it does not aim to paralyze practitioners who engage in valuable mental healthcare by reminding them of historical examples of psychiatric abuse or the colonial pasts of global mental health. Quite the opposite, our historical perspective invites us to re-imagine a new future for health and healing by drawing attention to alternative practices of illness and recovery in many sites worldwide. A source for alternative ideas and initiatives in mental health and madness, history can foster new imagination for global mental health that goes beyond existing psychiatric frames of representations and towards truly radical and egalitarian projects and relations."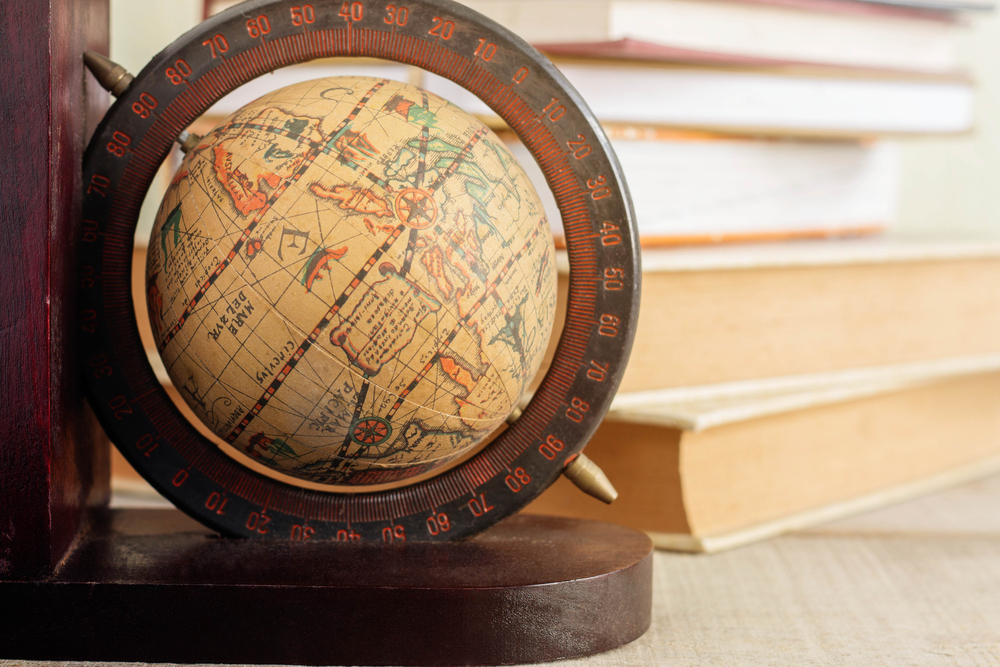 The recently published paper emphasizes the vital link between historical context and current challenges in Global Mental Health (GMH). It sheds light on the often ignored but deeply intertwined history of psychiatry and its implications in modern practices. The authors suggest that a comprehensive understanding of history is crucial to tackling the existing dilemmas in global mental health.
This nuanced perspective can not only broaden the discussions surrounding fundamental concepts like illness, suffering, care, and culture but also help address the inherent power imbalances rooted in colonial and post-colonial dynamics. The short communication briefly touches on four topics.
'Historicizing global mental health: recentering the history of patients, actors and expertise beyond the global north.'
The authors contend that global mental health, despite grappling with its history frequently, fails to conduct a deep and comprehensive historical analysis to be truly meaningful. Instead, GMH only refers to its past as a 'cautionary tale,' something to be avoided, rather than something to learn from and build upon, which should remain present in the day-to-day practice of GMH professionals.
"A deeper historical perspective has the capacity to broaden the conversation on the making of GMH. It sketches out new relationships between social institutions, practices of care, and actors, developing new analytical constellations that have the potential to dislocate classical psychiatric, clinical, and public health frames."
Historical analysis of global mental health often presents a linear narrative, sidelining deeper historical nuances and the implications of colonial-era psychiatry. Traditional GMH research has been criticized for its oversimplified historical backdrop, drawing concerning parallels to colonial oppression. A comprehensive historical approach can reveal the intricate interplay between institutions, care practices, and stakeholders, thereby challenging conventional views. Emphasizing patient experiences has become increasingly important, promoting their roles as integral contributors to understanding and shaping psychiatric care. Moreover, contributions from mental health professionals outside the Global North are gaining recognition, debunking the one-way knowledge transfer myth. Adopting this broader historical perspective can foster a richer, more diversified global understanding of mental health.
'De-colonial histories: politics and power in global mental health'
A thicker historical approach to Global Mental Health (GMH) can help the field identify the colonizing foundations and move away from them by reframing the field. The authors suggest that instead of attempting to remain apolitical, those involved in GMH need to understand how their global political viewpoints have been shaped by a history that has harmed mentally ill and psychosocially disabled individuals in the majority world (Global South). Hence, they ask GMH practitioners and scholars who aim to close the 'treatment gap' to consider this question.
"By reducing 'the gap,' does it also reproduce problematic political (colonial) legacies through Western notions of personhood, culture, mind, and suffering?"
Colonial histories significantly influence global mental health (GMH), particularly in relationships between the global north, south, east, and west. Despite its efforts to address inequality, the Movement for GMH often mirrors colonial-era ideas. Historical insights, such as the post-WWII shift in psychiatry, underscore the lingering impact of colonial perspectives in current GMH discourse. It's crucial for GMH to recognize its political roots and critically assess if it unintentionally perpetuates colonial biases.
'Rethinking cultural difference in mental health'
In this section, the authors explore how the legacies of colonialism exist in all cultures and how some cultures and researchers have attempted to resist these legacies in the past.
For example,

"…lesser-known East European psychiatrist Vladimir Jakovljevic attempted in the 1960s to counter the colonial legacy of psychiatry and medicine in Guinea by bringing Marxist psychiatric and psychoanalytic concepts to Guinean mental health trainees."
A deep dive into the role of 'culture' in global mental health unveils its complex implications, from access barriers to symptom expression. Some efforts to incorporate cultural perspectives risk oversimplifying or echoing colonial biases. Historical examples, like blending Western psychiatry with local traditions, offer insights. For a holistic view, researchers should probe the colonial undertones in 'culture' and understand its historical power dynamics in health. This approach can pave the way for patient-centric healing.
'History as a source for alternative reconfigurations of illness and recovery'
The fourth and final topic emphasizes the importance of history in driving innovation and radical thinking in GMH. The authors note that a historical analysis need not hinder GMH's progress but can help it move forward and avoid repeating past mistakes. Moreover, history can do even more than this, as it can assist GMH in becoming:
 

"…an inspiring, creative exercise that highlights alternative (and forgotten) solutions, geographies, and ways of thinking – which enable the field to engage with actors, ideas, and structures outside the borders of psychiatry. It opens new horizons for understanding mental illness, healing, and its relationship to culture, social/political equality, justice, and well-being."
Diving into history can provide fresh insights into today's global mental health challenges. By studying diverse past treatments, like Frantz Fanon's experiments or Chile's community health projects, we can discover new tools and perspectives. Instead of repeating old mistakes, a historical lens reveals alternative solutions, promoting a holistic approach to mental health that considers cultural, social, and political dimensions.
Global Mental Health is in dire need of radical change. To move beyond medication and psychiatric interventions, we need to incorporate perspectives from the Global South. This change cannot come soon enough, as GMH still faces challenges in addressing social and structural determinants of distress and effectively scaling its efforts.
****
Antic, A., Abarca-Brown, G., Moghnieh, L., & Rajpal, S. (2023). Toward a new relationship between history and global mental health. SSM-Mental Health, 100265 (Link)