After decades of prescribing antipsychotic drugs, I seem to know less about them at the end of my career than I did (or thought I did) at the beginning. Nevertheless, I arrived at an approach to practice that was based on both my understanding of the literature and experience working with and listening to people who took these drugs. Early in my career, leading academic psychiatrists were promoting the idea that many people were on higher doses than was required to control symptoms and reduce the risk of relapse.
Through the 1990s, I was dismayed that the influence of pharmaceutical marketing had seemed to suppress that idea, as polypharmacy and use of higher doses of drugs became part of accepted practice. In the past decade, after critically re-evaluating the existing literature, I was persuaded that there was enough evidence that antipsychotic drugs might hinder social and functional recovery that one needed to be, at the very least, concerned about that possible risk.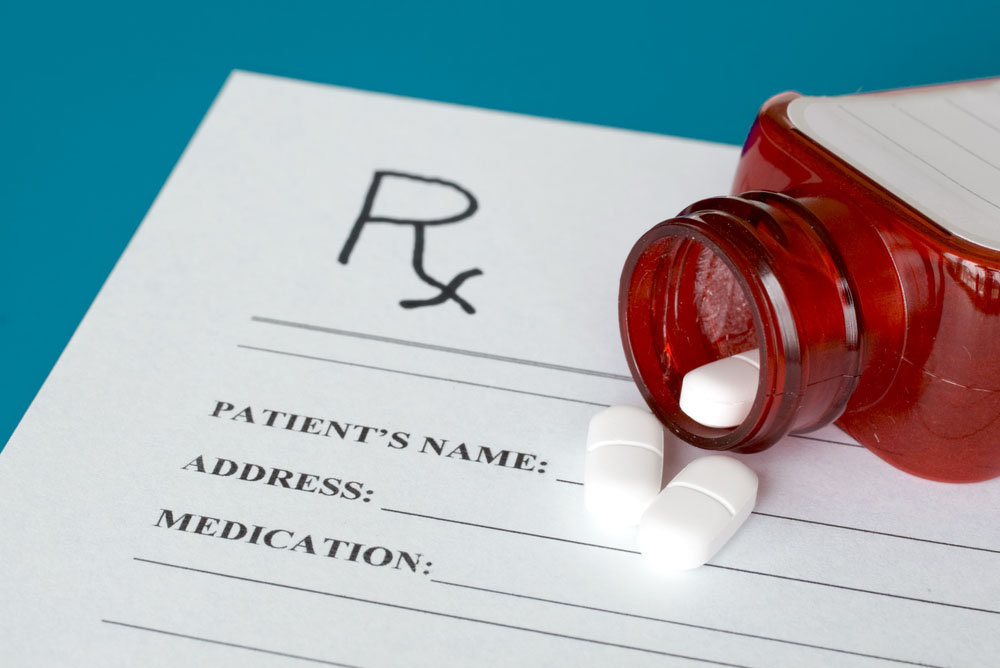 I can summarize my approach as follows:
It is important to try to establish the minimally effective dose (MED). Regardless of whether one accepts the hypothesis that these drugs worsen long-term social functioning, there are other complications that are not controversial and are often dose dependent (tardive dyskinesia, sedation). Arguments regarding the utility of these drugs too often focus on whether they are good or bad in a binary sense. I have tended to focus on dose—my goal is to try to reduce to a point where the long- and short-term negative effects of the drugs are minimized while retaining their suppressing effects on not only unpleasant or disruptive psychotic experiences but also on relapse risk.
The rationale for long-term use of the drugs is to reduce the risk of relapse. People are often started on them during inpatient hospitalizations and there are many reasons to believe that the dose a person is on at discharge is not the MED. Hospital stays are brief and doses are increased rapidly. Often, in the midst of an acute psychotic episode, the drugs are targeting lack of sleep and agitation, in addition to psychosis.
Most treatment guidelines prioritize the goal of reducing relapse rate. This discourages dose reduction—the APA guidelines do not mention drug discontinuation—because, in the effort to establish a MED, one is inevitably increasing the risk of relapse; it is difficult to establish an MED without observing some emergence or worsening of psychotic experiences.
The challenge of integrating study data—which are, after all, presenting averaged data from a group of people—into daily practice is that there are so many variables. For instance, the risk posed by a relapse varies from person to person, family to family, community to community.
It is easier to make a decision to taper when a person has significant side effects from the drug, is on a relatively high dose, or is intent on decreasing. It is harder to make a suggestion to reduce dose with someone who is not complaining about the drug, even if one has reason to believe they could do well on a lower dose.
I try to establish the history of the current drug regimen. Some have advocated for a "start low, go slow" approach to using these drugs by which a person would be started at a low dose which would be slowly increased until they appear to obtain the benefit sought. This would mitigate the need to reduce the dose later on. Unfortunately, this rarely happens. So I try to learn why changes were made, how quickly they were made, and the nature of the setting in which the change was made. This helps to determine whether the person is currently on the MED.
RADAR Study
RADAR replicates earlier studies in which, over a two-year period, individuals who reduce their doses are at higher risk of relapse than those who do not reduce. Moncrieff has discussed the findings in a blog post. What distinguishes RADAR from other studies is that drug tapers were done at a much slower rate than in earlier studies; the researchers hypothesized this would reduce the risk of relapse. They found that, despite the slower taper, there was still a higher risk of relapse in the taper group than in the maintenance group. However, the study also replicated the finding that most people who reduce their doses do not relapse.
The qualitative study suggests that many people value the opportunity to reduce their doses and this was true even among those who experienced relapse. The secondary hypothesis was that there would be improved social functioning in the taper group and this was not confirmed. I was also surprised that those who reduced their doses did not report experiencing fewer side effects.
How does this new study inform my practice?
I continue to think there are important reasons to offer dose reductions. Although they did not find that the slow taper reduced the risk of relapse, they replicated an important finding of all of the dose reduction studies, namely, most people do not relapse. Because so many people are started on a drug and the dose is escalated quickly, we lose the opportunity to learn if a lower dose would have been as effective. Our only way of determining this is to reduce the dose at some later point.
We still do not have adequate data to guide us on how to best reduce relapse risk; however, I think there are reasons to taper slowly, probably even more slowly than was done in the RADAR study. While RADAR was constrained by a two-year time line, in clinical practice, one can taper over years. If the dose is reduced and maintained without relapse for some period of time (3 months? 6 months? 1 year?), then one can assume a new MED was established. If a relapse occurs, we can resume the most recent dose that seemed effective.
I have observed that when a person is admitted to a hospital after a taper, the drug is resumed at the initial dose or higher. It helps to be able to inform inpatient teams that the person had been stable for a considerable period of time on a lower dose (say, if the relapse occurs at 30% of the initial dose and the person had been stable for an extended period of time on 50% of initial dose, they might avoid being put back on the initial dose).
In a collaborative process that includes the individual taking the drug and others who are concerned (family, friends), one shares the knowns and unknowns. Yes, relapse risk is increased but most do not relapse; the longer the interval between changes, the stronger our evidence that we have established a new MED. Even if one decides to wait 1-2 years between dose reductions, we can over time make substantial changes. Many people are started on these drugs when they are quite young; if it takes a decade to establish a new MED, we are then allowing this person to be on this lower dose possibly for several more decades.
People change over time. Working in one clinic for close to thirty years, I have had the opportunity to know people who seemed to require the medications for extended periods of time, but then are able to reduce the dose safely at some later point. This observation is difficult to verify in a controlled study.
An accompanying commentary by Leucht and colleagues was revealing in that it illuminates what has become accepted knowledge among leading and highly respected academic researchers. The article begins with an acknowledgement that the average dose required for both acute and long-term treatment is 5 mg risperidone equivalents (for a chart of antipsychotic dose equivalents see here.) This is equivalent to 10 mg of olanzapine and 80 mg of ziprasidone, to name a couple of other commonly prescribed antipsychotic compounds. I am arguing for a goal to try to establish a MED.
While Leucht notes that there is variability of dosing requirements, I sometimes draw an analogy to the old radio show, "A Prairie Home Companion." It was set in the fictional town of Lake Wobegon where among other things, "all the children are above average." There is reason to believe that many clinicians think their patients are all above average in their requirements of antipsychotic drug doses.
A notable aspect of RADAR is that the doses in both groups were, at the outset of the study, relatively modest. This might be due to the work Moncrieff and others have already done in influencing practice in the UK. But there is evidence to suggest that in common practice, at least in the US, many people are maintained on higher doses than what Leucht is recommending (For example, in a study of people experiencing a first episode of psychosis, many were already on higher doses than what is recommended at entry to the study.)
Leucht's recommendations are based primarily on the risks that a relapse can entail for some people ("whether their job is at risk … if there were danger to others or suicidality"). I am fully aware of these risks. However, in my experience, other factors are invoked to recommend long-term use of antipsychotic drugs, in particular, that a relapse would harm the brain in such a way as to interfere with long-term recovery. It is important to note that while social functioning was not improved in the taper group, it was also not worse and this is despite the increased rate of relapse and hospitalization.
Leucht also advocates for slow tapers: "[A]ny dose reductions should be done very slowly, thinking in months rather than weeks, to allow the brain to readapt after stopping dopamine receptor blockade." This conclusion reflects the work that Moncrieff and Whitaker have done. I do not think the notion of needing "the brain to readapt" was particularly prominent a decade ago (and I am still not sure it is widely acknowledged, let alone accepted).
We need to understand more about drug tapering. I look forward to following the ongoing work of Moncrieff's team. At the same time, I anticipate that is difficult to collect the kind of data needed to provide definitive answers. We may complain that most drug studies only follow people for six weeks but there are understandable reasons for that; besides being more expensive, it is just hard. People change their minds or move away. There are long-term studies in psychiatry but they are all critiqued for their limitations; most of those limitations are related to the practical difficulty of having people engage in research over long stretches of time.
As Moncrieff has written, this was a difficult study both to fund and implement. I am so deeply grateful for the work this team has done and continues to do.
***
Mad in America hosts blogs by a diverse group of writers. These posts are designed to serve as a public forum for a discussion—broadly speaking—of psychiatry and its treatments. The opinions expressed are the writers' own.
***
Mad in America has made some changes to the commenting process. You no longer need to login or create an account on our site to comment. The only information needed is your name, email and comment text. Comments made with an account prior to this change will remain visible on the site.