From KFF Health News (in collaboration with WPLN) comes this article by Catherine Sweeney on the mental and physical effects of sleep deprivation on adolescence and the resistance to changing school start times despite the science showing results: 
"NASHVILLE, Tenn. — High school classes start so early around this city that some kids get on buses at 5:30 in the morning.
Just 10% of public schools nationwide start before 7:30 a.m., according to federal statistics. But in Nashville, classes start at 7:05 — a fact the new mayor, Freddie O'Connell, has been criticizing for years.
'It's not a badge of honor,' he said when he was still a city council member.
Since his election in September, O'Connell has announced that pushing back school start times is a cornerstone of the education policy he is promoting. He and others around the country have been trying to stress that teenagers aren't lazy or to blame for getting too little sleep. It's science.
'All teenagers have this shift in their brain that causes them to not feel sleepy until about 10:45 or 11 at night,' said Kyla Wahlstrom, a senior research fellow at the University of Minnesota in the College of Education and Human Development. She studies how education policy affects learning, and she used to be a teacher. 'It's a shift that is biologically determined.'
Sleep deprivation in teenagers is linked to mental health struggles, worse grades, traffic accidents, and more. . . . 
Sleep helps teenagers improve their mental health. U.S. Surgeon General Vivek Murthy has been raising alarm bells about youth mental health, noting that a third of teenagers overall and half of teenage girls have reported persistent feelings of hopelessness.
And Wahlstrom said teen sleep deprivation leads to worse mental and behavioral health, which can affect the whole family. She and her team conducted a study funded by the Centers for Disease Control and Prevention on the effects of later start times on ninth to 12th graders by surveying 9,000 students at eight high schools in Minnesota, Colorado, and Wyoming from 2010 to 2013. They found students who got at least eight hours of sleep were less likely to report symptoms of depression."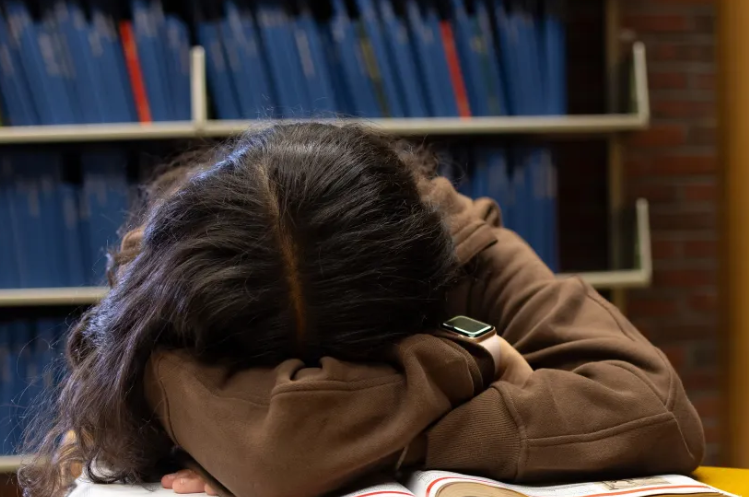 ***
More from Around the Web
More from Mad in the Family