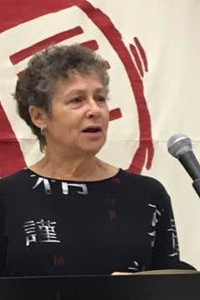 Darby Penney is a longtime activist in the human rights movement for people with psychiatric histories. A senior research associate at Advocates for Human Potential, Inc., she is principal investigator of a federally funded study of the effect of Intentional Peer Support on community integration, and co-author of
Engaging Women in Trauma-Informed Peer Support: A Guidebook.
Darby serves on the boards of the National Association for Rights Protection and Advocacy and the Campaign for Trauma-Informed Policy and Practice.