I am honored to share a story from one of our mother bears that highlights many of the challenges and opportunities families face as they work through a severe emotional challenge. In this story, a family learns about the power of language, hope and letting go with love so that every family member can grab on to a life worth living.
Mother Bear CAN Family Recovery Story
Four years ago my husband accepted a job managing an American manufacturing facility in Shanghai. For one fun, adventurous year, I lived with my husband. For the past three years, my husband and I have lived separately because our youngest adult child has needed a family touchstone in the States.
I am writing this entry while sitting in my husband's flat in Shanghai. This is my first vacation away from my son in nearly three years. My husband and I have been able to visit Singapore and the ancient and awe-inspiring temples of Cambodia. I was a little nervous about taking this trip, but all is perfectly calm on the home front.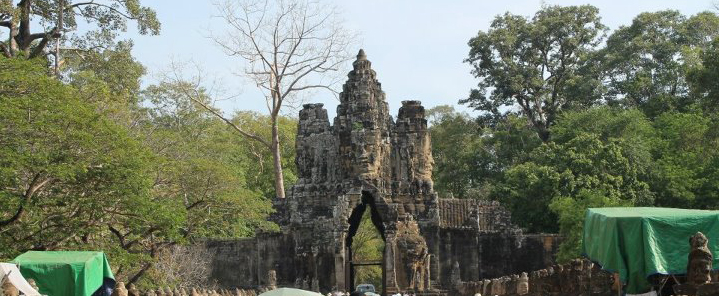 I feel so blessed to share our family's healing and recovery. Understand we're still very much in recovery, but healing is coming as swiftly as the onset of our son's distress.
For four long years, I was too exhausted, fearful, grief stricken and downright confused to imagine a life outside my son's emotional trauma and all the complications that ensued…but here I am!
Even after all our experiences, my husband and I are more conflicted than ever as to the causes of emotional distress and trauma. But we are not conflicted about antipsychotics, mostly because our son has opted to not take them for good reason.
We are not zealots for or against medications. If there are many ways to, and degrees of, emotional distress and trauma, wouldn't it stand to reason there can be many ways to recovery?
We are also not conflicted about substance abuse. Drugs almost destroyed us. We don't believe drugs are the root of our son's distress, but pot definitely contributed to his mania, psychosis and mood swings. Our son's biggest strides in recovery have come with his decision to no longer self-medicate.
In the beginning of his abstinence, our son was still struggling with voices and "implied thoughts" but, after 14 weeks, he tells us even those symptoms have lessened considerably. He has yet to gain back his energy levels and ability to focus; he also suffers with a badly wounded self-perception. However, we're confident, with time and therapy, these residual negatives can be repaired.
Our recovery began in January of this year.
Out of utter exhaustion, and as a last resort to save my hollow, aimless and ever-growing resentful self, I transferred the management of my son's trauma and life back to him. At the time he was quite inside his head, still smoking pot, and had just decided he would not continue Zyprexa after a 30 lb weight gain.
My letting go and empowering my son wasn't particularly moving. I was too tired, and he was too delusional, but I'll never forget this day because it was the day before my 54th birthday.
I explained to my son his life—emotional distress and all—was his and only his to manage. I admitted that up until that moment, I had given him way too little credit, and my fear had delayed both of our life journeys.
I acknowledged that, at 24 years of age, my son was certainly a man. Despite this fact, I had tried in vain to fight his battles for him. I realized I was denying him his life story, his battles to conquer—his manhood. I was also denying myself my life quests by taking on his (which was the root of my resentment and exhaustion).
I apologized. I told my son I loved him and trusted him and had no doubt he would find a way to make the most of his life if he so chose.
I also promised my son that moving forward that our language and expectations would change. No more DSM-IV talk. I promised we would no longer consider his trauma an illness for life. I also acknowledged that my son's experience of emotional distress and trauma had affected our entire family. I told my son that each of us had healing and recovery work to do, regardless of whether he chose to move forward. I reminded him that everyone in our family had our undeniable stories that were to be respected.
Very little else was said that day, but we've talked plenty since.
Our son actually got worse before he got better, but we stuck it out. More importantly, our son stuck it out and literally began fighting for his life.
Letting go was counterintuitive to every fiber of my being. Entrusting our delusional son with his precious life was the quintessential opposite of everything else we had already tried. But for four years, what we tried wasn't working!
Here are some of the changes we have made:
We have embraced our son's emotional trauma and no longer fear or try to control it.
We have redefined the language, possibilities, and expectations around our son's trauma.
We have empowered our son to take control of his whole life, and we respect his decisions in how he manages it.
We have acknowledged our entire family's stress and trauma, and we have empowered and expected all members to work on their healing and recovery.
We have taken a long hard look at our emotional health and life choices and how we may have unwittingly contributed to our son's stress.
We also have stepped up to taking care of ourselves emotionally, physically and spiritually.
Right or wrong we have come to the conclusion that our son's emotional distress, coupled with mind-altering substances (including ill-prescribed medications by professionals), resulted in the serious symptoms that led to four hospitalizations.
While we once feared the symptoms were forever (because this is what were taught and told countless times), already our son has proven this theory wrong. Thousands of people are proving this theory wrong.
HOPE is a game changer. New perspectives and new language have empowered us all.
While our family's truths and recovery methods will not necessarily work for every family, I believe the key has been fully expecting healing and then committing to recovery as a family. And also understanding the incredible power of language.
I wish someone had told me recovery was possible four years ago when we were in the throes of our trauma. I wish I had known emotional trauma is not hopeless and not a life-long living hell. But I'm grateful now to be able to say that our family has literally been blessed by our life experiences. And I'm grateful for the opportunity to share that blessing with other families.
***
Mad in America hosts blogs by a diverse group of writers. These posts are designed to serve as a public forum for a discussion—broadly speaking—of psychiatry and its treatments. The opinions expressed are the writers' own.
***
Mad in America has made some changes to the commenting process. You no longer need to login or create an account on our site to comment. The only information needed is your name, email and comment text. Comments made with an account prior to this change will remain visible on the site.