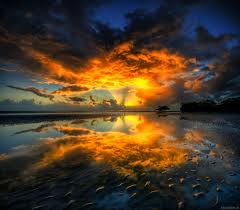 Freedom
[free-duhm]     Example Sentences Origin
noun
1. the state of being free  or at liberty rather than inconfinement or under physical restraint: He won his freedomafter a retrial.
2. exemption from external control, interference, regulation,etc.
3. the power to determine action without restraint.
4. political or national independence.
5. personal liberty, as opposed to bondage or slavery: a slavewho bought his freedom.
EXPAND
Origin: 
Before 900; Middle English fredom, Old English frēodōm. See free, -dom
Related forms
non·free·dom, noun
o·ver·free·dom, noun
un·free·dom, noun
Synonyms 
1. Freedom, independence, liberty refer to an absence of undue restrictions and an opportunity to exercise one's rights and powers. Freedom  emphasizes the opportunity given for the exercise of one's rights, powers, desires, or the like: freedom of speech or conscience, freedom of movement. Independence  implies not only lack of restrictions but also the ability to stand alone, unsustained by anything else: Independence of thought promotes invention and discovery. Liberty,  though most often interchanged with freedom,  is also used to imply undue exercise of freedom: He took liberties with the text. 
 There are a few hours of celebration of today's 4th of July, 2012 Independence Day celebrations left.  Fireworks explode like cannon fire in 3 locations North, South and West around my front patio.
Were my mother alive, she'd remind me about becoming an American Citizen after marrying an American Soldier and having two girls with him.  My dad's family were contracted by Spreckel's Sugar in 1917 to be workers in the Maui Sugar plantations as indentured servants.  They met on the ship ride across from the Philippines to Maui.  Fell in love.  My grandmother faced grave problems raising 4 young boys while my grandfather's Tuberculosis in the 1920s isolated him for the next 25 years in and out of Maui and State of Hawaii sanitarium's for TB treatment.  My grandmother had a hard life and ended it hard, with finality, with 4 little boys surviving out of the kindness of friends, family and the Catholic parish on that side of the island.  .
My mother's side were Franco loyalists before, during and after the Spanish Civil War.  She had very bad PTSD as an adult from all of her trauma experienced as a child darting between bullets and death in the streets of Madrid, Alcocer and Toledo.  Most of the males in the family, shy my mother's father who was a shoe maker and pacifist, were shot and killed in the village church squares.
I became who I am today from being raised by two very passionate individuals where personal freedom and service rested side by side.  My father served in the ARMY.  My Uncle Joe was a Navigator during Vietnam.  Another uncle, had a very challenging time (also ARMY).
I actually held my hand up to the Intake Captain of Arms and joined Airborne PSY-OPS the same year Don't Ask, Don't Tell was put into place, and directly before leaving to Basic Training.  I could not negotiate living a life of duplicity as a queer rights and HIV/AIDS activist at the time, so my opportunity to serve in the ARMY was dissuaded.  Instead, I served 2 years in the National Service Corps as a Housing Navigator and learned all about permanent supportive and transitional housing measures.
When I think about the 4th of July nowadays, I think of the everyday Heroes serving in the military overseas, and the tens of thousands of activists, advocates working to secure personal freedom and achieve dreams… for Courage, Honor, Integrity and fighting the Good Fight.
For all of this, I'm grateful to these men and women that offer us freedom.
***
Mad in America hosts blogs by a diverse group of writers. These posts are designed to serve as a public forum for a discussion—broadly speaking—of psychiatry and its treatments. The opinions expressed are the writers' own.
***
Mad in America has made some changes to the commenting process. You no longer need to login or create an account on our site to comment. The only information needed is your name, email and comment text. Comments made with an account prior to this change will remain visible on the site.