By Sophie Faught
MindFreedom International Communications Coordinator
In the previous MindFreedom blog, we presented some data from our Hope in Mental Health Care Survey (download the full survey summary here). This data showed that extremely negative prognoses and messages of hopelessness abound in mental health care. Often, these messages come directly from mental health providers. And very often, these messages turn out to be untrue.
Across the board for every diagnosis, a majority of respondents to part two of the survey who had received a psychiatric diagnosis and were told by a mental health provider that recovery was impossible described themselves as "recovered" or "fully recovered" (equivalent to a ranking of 8, 9, or 10 on a 10-point recovery scale).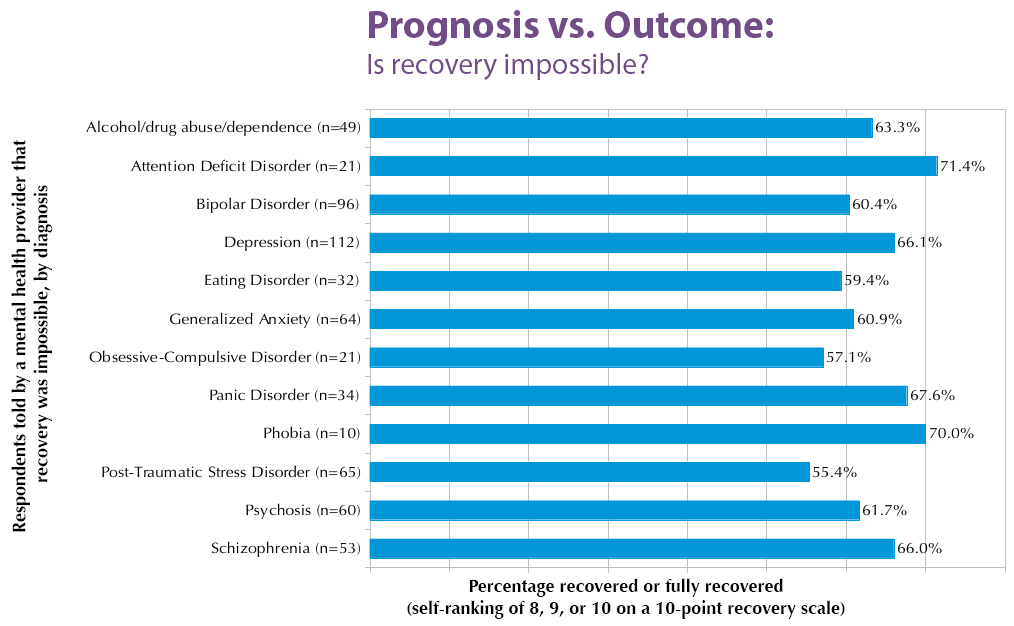 Furthermore, many individuals who were told by a mental health provider that they would need to be on medications "for the rest of their lives" are currently not taking psychiatric medications. A significant number of them have been off psychiatric medications for at least one year. [click to enlarge]
We ask again: why send messages of hopelessness when they are so often untrue?
Messages of Hope
There is an alternative to the hopeless prognoses and messages frequently sent by the mental health system to individuals dealing with mental or emotional distress. Recovery is possible, and respondents shared information about the strategies that helped them maintain and achieve recovery: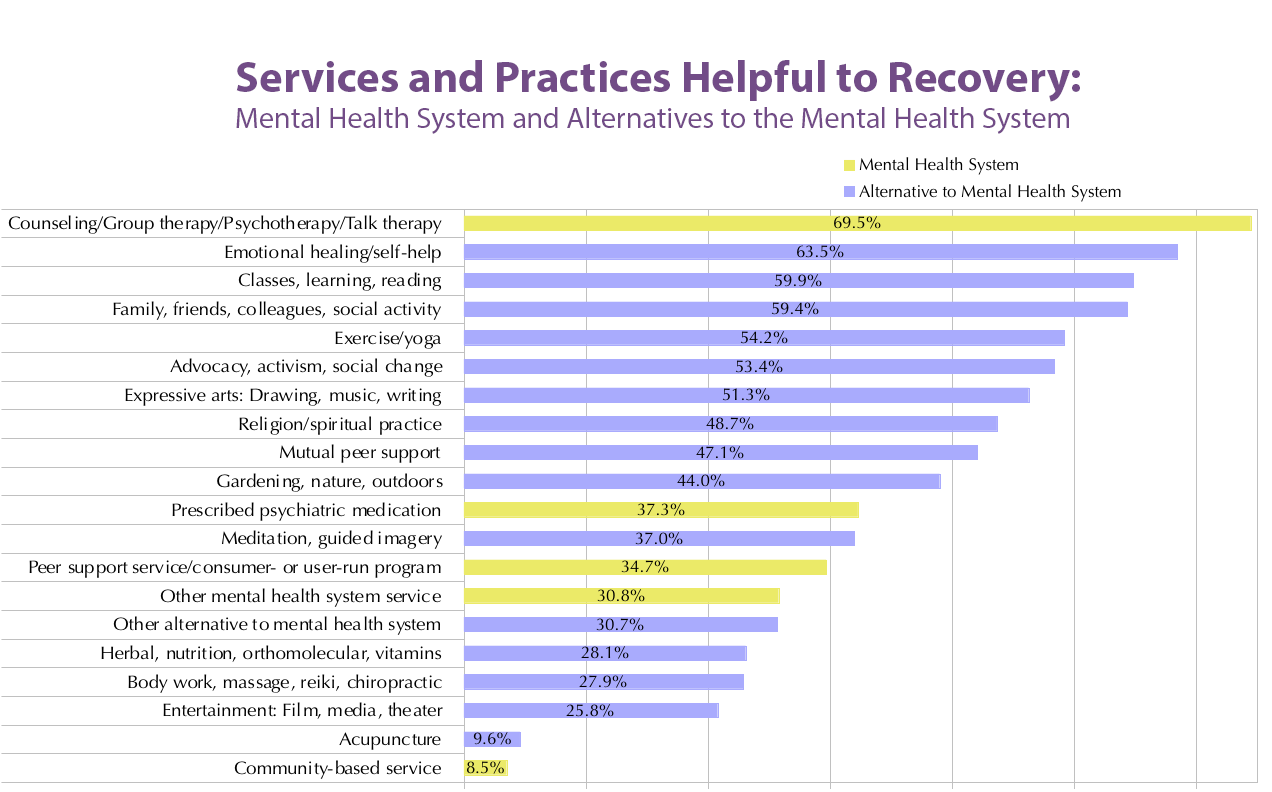 [click to enlarge]
Alternatives to the mental health system — including emotional healing, classes/learning, family and friends, exercise, and activism — figured prominently in the responses, and many of these alternatives were more frequently ranked as "helpful" than prescribed psychiatric medications.
Respondents also shared personal messages to individuals feeling hopeless about getting better. These were incredibly inspiring!  Here are just a few: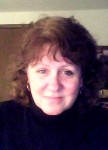 "Our minds, bodies and emotions are constantly in a state of trying to repair themselves and sometimes what looks and feels like "illness" is really a step toward healing and wholeness…The key is to find providers and friends, people who BELIEVE THAT YOU WILL BE WELL AGAIN!"

—Anne Costa (read more of Anne's story here, on the I GOT BETTER website)
***
"During one of my many hospitalizations during a dark and confused period a fellow patient whom I'd never seen before looked over at me, saw my distress and said to me "It all flows back to peace" and he shook his head emphasizing "yes it does".
Find the people who have got better and learn from them. We are living in a time when the road to recovery has been walked and marked and there are people living wanting to illuminate this for others."
—Fred Abbe (read more of Fred's story here, on the I GOT BETTER website)
***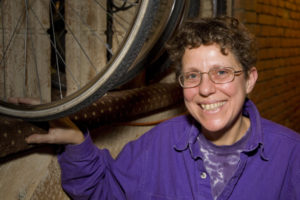 "Many of us who have been through what you're going through are okay now, and some of us are even better than okay…
Certainly I have at times been nuts and then stopped being nuts, have been enraged and then stopped being enraged, and have been miserable and then stopped being miserable. Also… I consider myself fully recovered from the damage done me by the psychiatric industry, but I do still get crazy, enraged or miserable now and again. However, I'm much better and faster at getting through it, getting over it, and moving on."
—Irit Shimrat (read more of Irit's story here, on the I GOT BETTER website)
More Messages of Hope
Many more stories and messages of hope are available here and here on the I GOT BETTER website (http://igotbetter.org), and our collection is still growing. If you have a story to share, we encourage you to do so. We want to compile a body of experiential knowledge about recovery, to show that there are diverse ways to achieve balance after mental or emotional distress.
There are many ways to mental and emotional wellness.  What's yours?
***
Mad in America hosts blogs by a diverse group of writers. These posts are designed to serve as a public forum for a discussion—broadly speaking—of psychiatry and its treatments. The opinions expressed are the writers' own.
***
Mad in America has made some changes to the commenting process. You no longer need to login or create an account on our site to comment. The only information needed is your name, email and comment text. Comments made with an account prior to this change will remain visible on the site.