Twenty-five years ago, I organized a Mother's Day Protest demonstration at the American Psychiatric Association meeting in NYC. We were 12 mothers and one male. The highlight of that APA meeting was the launching of Clozapine, the first of the so-called atypical neuroleptic drugs, which the APA promoted as a "scientific breakthrough treatment for schizophrenia." Those atypical neuroleptics proved to be weapons of destruction.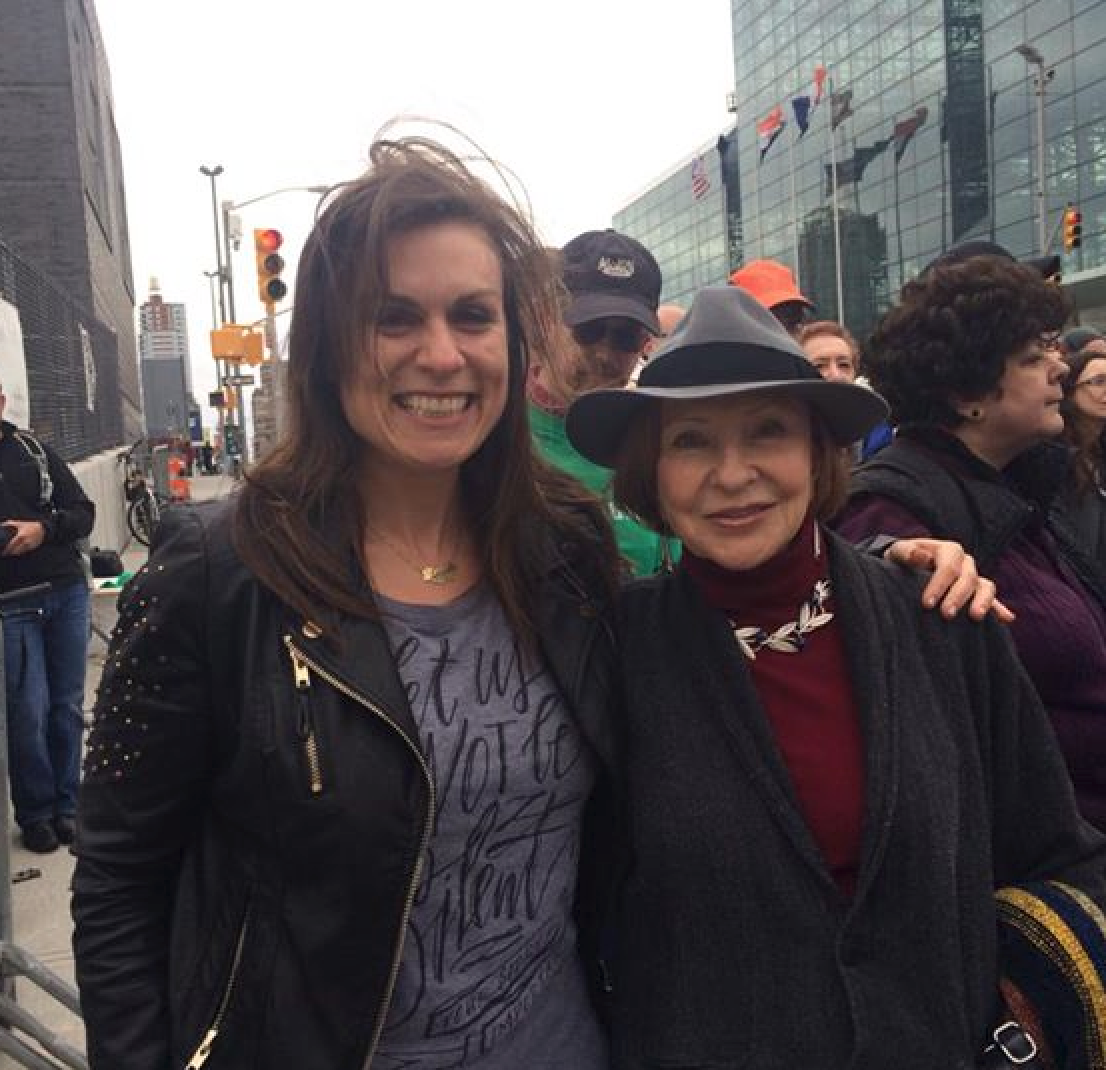 These toxic drugs are unsafe and untherapeutic; they disrupt vital bodily functions affecting the heart, liver, metabolism, hormones, and neurotransmitters in the brain. They have caused patients irreparable harm— diabetes, cardiovascular disease, stroke, and these drugs have cut short thousands of lives.
Yet, psychiatrists continue to prescribe them widely and irresponsibly. Whoever falls into their clutches is at risk of serious harm—especially children and the elderly.  This year, the APA is again touting "cutting-edge science…new innovative treatment options and new technologies…"
Consumers  Beware!
The truth is, psychiatry fails to meet the basic criteria of a medical profession.
Psychiatric diagnoses have no scientific basis–they lack an objective diagnostic tool or laboratory test. Psychiatric diagnoses are biased opinions, arrived at by committees of the APA—which explains why a person's diagnosis is likely to change as often as one psychiatrist replaces another.
Worst of all, unlike other medical doctors, psychiatrists feel no empathy for their patients.  
When their treatments fail, psychiatrists blame the patient or the mother—never the treatment.  But people who have recovered from serious emotional distress or from a mental break-down, did so by escaping psychiatry's toxic treatments.  But others are not so lucky.
Rebeca Riley was a 2-year old toddler when a child psychiatrist following Harvard's guidelines for children, "diagnosed" her as Hyperactive and began to prescribe drugs. By age 3 the psychiatrist changed her diagnosis to the dubious "Childhood Bipolar" disorder and prescribed a heavily sedating psychiatric drug cocktail.
Rebeca Riley died at age 4 as a result of the drugs prescribed for her.
Rebeca's parents were blamed and convicted of her murder.  But the psychiatrist received immunity from prosecution for testifying against the mother. She claimed that she had relied exclusively on reports by Rebeca's mother about her behavior.
Gabriel Myers was in foster care in Florida where he was prescribed high doses of psychiatric drugs. When he was 7 years old, Gabriel committed suicide.
How can anyone justify prescribing drugs that are known to do harm with no benefit for patients? How can anyone justify the death of a young child caused by a physician's prescribed drugs?
The plight of 15-year old Justina Pelletier and her parents should send shutters down the spine of middle class American families. Her case sheds light on psychiatry's brutal abuse of power backed by State enforcement agencies that shield them from being held accountable.
Justine was treated by a prominent physician at Tufts Medical Center for Mitochondrial disease. She lived with her parents in Connecticut and was brought to Boston Children's Hospital for treatment by a gastrointestinal specialist at the recommendation of her physician.
Psychiatrists at Boston Children's Hospital intercepted her admission for care by the gastrointestinal specialist, kidnapped her,  gave her a dubious "diagnosis" of Somatoform Disorder and kept her in a locked psychiatric ward.
The psychiatrists reported the parents to the State of Massachusetts for child abuse. Within 24 hours a judge permanently removed Justina from the custody of her parents and gave custody to the Department of Children and Families. The judge placed a gag order on the parents. Justina is confined to a wheelchair.
American psychiatry has been compared to the infamous Soviet model of coercive treatment. But the scope of Soviet psychiatrists was limited: their use of psychoactive drugs as chemical restraints—was focused on punishing and coercing political dissidents into submission.
By contrast, US psychiatry seeks to medicalize the entire population. APA's practice guidelines have been formulated to increase the number of patients labeled as mentally ill, expanding the use of psychiatric drugs—without regard for patients' safety or welfare.  US psychiatrists are servants of the psychiatric drug industry.
10 million American Children are prescribed psychoactive drugs—
more than one million have been given a dubious diagnosis of "childhood bipolar" for which they are prescribed the most toxic, harmful neuroleptics.
Pregnant women who are warned not to drink a glass of wine or a cup of coffee, are widely prescribed antidepressants—despite evidence of harm to the unborn fetus.
Last year, APA launched the DSM-5—its aim is to ensure that no normal human emotion—escapes a diagnosis of mental illness. 
APA declared that profound grief following the loss of a loved one, qualifies as major depression for which antidepressants are the treatment of choice.  The DSM-5 also ensures that No Child is Left Undiagnosed!
Two new "diagnoses"– "Disruptive Mood Dysregulation Disorder" DMDD and "Sluggish Cognitive Tempo" SCT—will ensnare children who are not yet in psychiatry's clutches. These diagnoses were crafted by the very psychiatrists who had succeeded in concocting an ADHD epidemic that pathologized six million children who were prescribed stimulants.
Psychiatry's brutal coercive methods—including child abduction—are crimes that are supported by State enforcement agencies lending authority and help cover-up the harmful consequences of psychiatry's abuse. The outrageous kidnapping and maltreatment of Justine Pelletier and her parents is but the latest publicized case demonstrating the danger posed by psychiatrists—they lack both professional ethics and a moral conscience. 
* * * * *
***
Mad in America hosts blogs by a diverse group of writers. These posts are designed to serve as a public forum for a discussion—broadly speaking—of psychiatry and its treatments. The opinions expressed are the writers' own.
***
Mad in America has made some changes to the commenting process. You no longer need to login or create an account on our site to comment. The only information needed is your name, email and comment text. Comments made with an account prior to this change will remain visible on the site.