The summer is fast approaching, which means fall is on its heels.  In Massachusetts, this change will be manifest in the beautiful skyline shift from green to orange, red, and yellow.  It will be manifest in the descent into the depths of midterm exams and parents' weekends for thousands upon thousands of college and university students in the metropolitan Boston area.  And, happily, it will be manifest in a gathering of interested, passionate, and curious individuals from all over the world with a shared commitment to rethinking psychiatry, to be held at a ninety-eight year old performing arts center in the center of the town of Arlington.
Indeed, behind the scenes here at Mad in America, we've been envisioning and planning our first International Film Festival, which is happening from Thursday, October 9th through Sunday, October 12th at the Regent Theatre in Arlington, Massachusetts, USA.  As the Festival's organizer, I must say that I am beyond excited to be a part of this unique and important event.  This is a gathering that I believe has the potential to catalyze significant dialogue and change, perhaps even transformation, around all things "mental health."
The Festival's Mission
Our Film Festival's mission is to foster the pursuit of social justice and human rights by bringing together an international collective of voices, perspectives, and artistic presentations that challenge the current mental health system and explore alternative understandings of "mental illness."  We have confirmed speakers coming from across the United States, England, Iceland, Sweden, and Canada, all of whom share a commitment to rethinking psychiatry and the current mental health system, and to cultivating effective alternatives.  Film submissions have been coming in steadily, and we are growing a fantastic list of short, feature, foreign, and student films to be screened, as well as building a lineup of speakers and panels that will explore themes and ideas relevant to our mission.  Our event will be rooted in education and consciousness-raising, community building, and, of course, recreation and fun!
Program Highlights
In addition to films, we are pleased to be bringing Elizabeth Kenny's highly acclaimed one-woman play, SICK, to our Festival, and we are hoping to secure a musical performance by an up-and-coming singer-songwriter who's taking Ireland by storm with a new album he's written in response to his discontent with conventional psychiatric care.  We'll be welcoming everyone to the Festival on Thursday evening with an opening night cocktail party with fantastic food and a cash bar, and drawing our Festival to a close with a celebratory Gala Dinner and Awards Ceremony on Sunday evening, with, again, fantastic food, a cash bar, live music, awards, and other festivities.
Tickets Now on Sale!
Tickets are now on sale at great Early Bird prices through the Regent Theatre's website.  These prices end on July 31st, so be sure to purchase yours before then!  Available now is a four-day Festival Pass for $125, which includes all films, all speakers and panels, all live performances, and all social events. You can also purchase one-day tickets for $30 (a one-day ticket for the full Sunday, including Gala Dinner and Awards Ceremony, is $50).  Half-day tickets will soon follow..
Travel and Lodging
Those of you coming from afar will find information on our Festival website about travel and lodging.  As the fall is a busy tourist season—changing New England trees means the guaranteed arrival of leaf-peepers from near and far!—we encourage you to book your accommodations as soon as possible.  We are also planning to host a forum at the Festival website for local residents and travelers from afar to communicate about housing; if you're willing to open up your home to an attendee, or you're looking to avoid a hotel, please stay tuned for more.
We Are, and Forever Will Be, Grassroots
Since our launch in January 2012, Mad in America has remained a grassroots organization run on the donations of our readers and community members. Your generosity as readers has meant a great deal to us.  If you would like to support the festival with a donation of any amount, your name will be listed in the Festival program as a donor alongside our individual and organization sponsors.  If you'd like to become an individual or organizational sponsor, please see our 'Become a Sponsor' page for more information.
We've decided to use all of the money from sponsorships and donations to create a  scholarship fund for those who would like to attend the festival but are unable to do so because of the ticket expense. We will award the scholarships for a four-day festival pass or one-day tickets (not lodging or travel) through a lottery program, which we'll announce more about in the coming weeks.
How to donate to the scholarship fund
Donations may be sent by check or through our website here. Checks should be made out to 'Mad in America, Inc.', specifying 'Film Festival Donation' on the memo line.  Please send checks to:
Mad in America, Inc.
763 Massachusetts Avenue
Suite 2
Cambridge, MA 02139
If you donate through our website, please, again, be sure to specify 'Film Festival Donation' under 'Purpose' so that we know you'd like your funds to go specifically to the scholarship fund for this event.
Thank you for your continued contributions to Mad in America.  You are a vital part of our organization, and because of your support, we are together creating opportunities for the world to rethink psychiatry, "mental illness", and "mental health".  We hope to see you this fall in Arlington!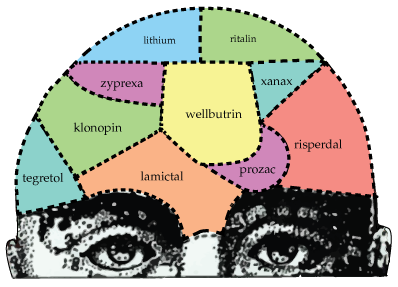 ***
Mad in America hosts blogs by a diverse group of writers. These posts are designed to serve as a public forum for a discussion—broadly speaking—of psychiatry and its treatments. The opinions expressed are the writers' own.
***
Mad in America has made some changes to the commenting process. You no longer need to login or create an account on our site to comment. The only information needed is your name, email and comment text. Comments made with an account prior to this change will remain visible on the site.