Virginio Salvi, a psychiatrist at ASST Fatebenefratelli-Sacco in Milan, Italy, asks whether taking antidepressants increases one's risk of developing type 2 diabetes. The results of Salvi and colleague's new study, published in PLoS ONE, provide further evidence that antidepressant use is linked to diabetes, even when controlling for confounding factors. The authors write:
"This updated meta-analysis confirms the association between AD use and incident diabetes. While it still remains a matter of debate whether this association is causal or not, in our opinion none of the biases proposed by previous authors seem able to fully explain it."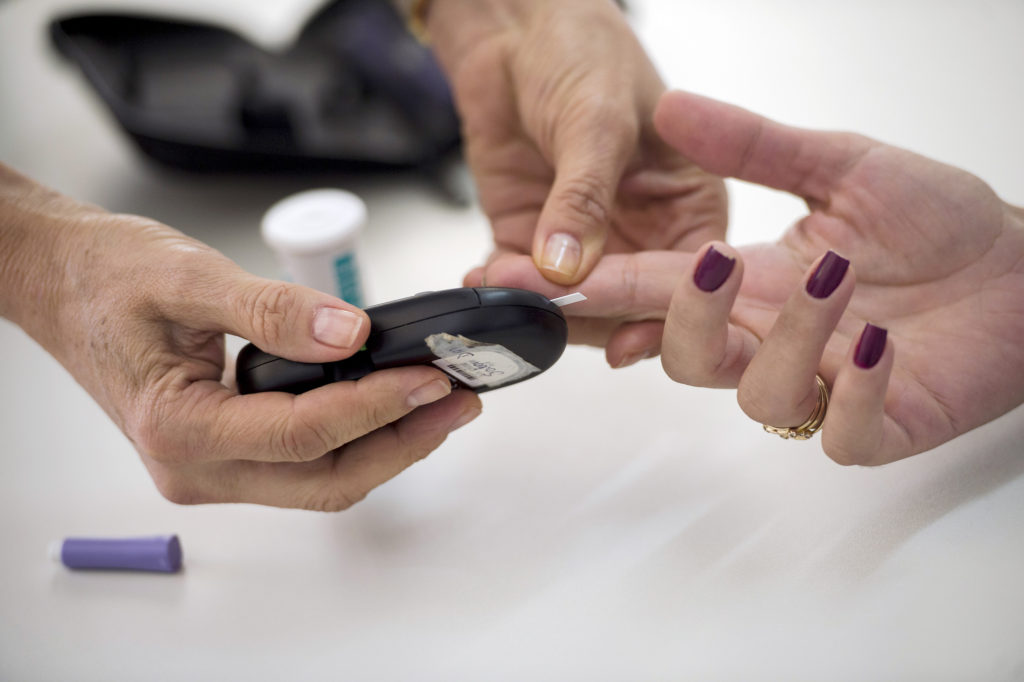 Thirteen percent of the US population is currently prescribed antidepressants. Previous meta-analyses suggest antidepressant users are 1.5 times as likely to develop diabetes compared to non-users. Last year, a study showed reduced pancreatic insulin secretion in individuals taking SSRIs with a history of diabetes, and an increased risk for insulin dependence in people taking SSRIs who have type 2 diabetes.
Antipsychotic drugs have also been shown to elevate diabetes risk. However, other studies have failed to show a link between antidepressants and diabetes. Also, confounding factors such as the correlation between depression and diabetes, separate from antidepressant use, make it difficult to prove a causal relationship.
"Given the very high prevalence of AD [antidepressant] use and diabetes in the general population, clarifying this matter is of extreme relevance for public health," write the authors.
Therefore, the researchers conducted an updated meta-analysis, which combines data from multiple studies, to evaluate the risk of developing diabetes when taking antidepressants. The researchers identified 20 studies (reported in 17 articles) from 2000-2016 that assessed the risk of developing diabetes when taking antidepressants, compared with individuals not taking antidepressants.
Eleven studies showed a statistically significant relationship between antidepressant use and developing type 2 diabetes. Only two studies found no association. The researchers report that participants taking antidepressants were 1.27 times more likely to develop diabetes than participants who were not exposed to antidepressants.
The authors also find that higher quality studies show a higher likelihood of developing diabetes (relative risk = 1.4). Results still demonstrate a relationship between antidepressant use and new-onset diabetes even when the authors control for two of the biggest confounding factors: weight gain caused by antidepressants, and the correlation between diabetes and a diagnosis depression. They state, "however, it has to be noted that residual confounding cannot be completely ruled out."
Many scholars suggest the relationship found between antidepressants and diabetes is actually due to 'ascertainment bias,' meaning that people on antidepressants are more likely to have doctors' visits and have their blood drawn, and it is, therefore, more likely that their diabetes will be identified.
However, the researchers argue that previous studies were methodologically flawed, resulting in an underestimation of diabetes in the clinical sample. They note that the one study in their sample that controlled for ascertainment biased still found a statistically significant correlation between antidepressants and diabetes.
The authors conclude, "our study still confirms the association between ADs [antidepressants] and incident diabetes, again suggesting caution when prescribing these agents to patients at risk for diabetes mellitus."
The authors hypothesize that one reason antidepressants may lead to diabetes is the drug's side effect of weight gain. They also note that antidepressants are heterogeneous and have varying pharmacological effects (i.e., different antidepressants act on the brain and body in different ways).
Therefore, the authors call for more research on individual antidepressants, or a group of antidepressants with similar pharmacological properties. With more and more individuals being prescribed antidepressants, the side effects and impact on individuals' long-term health need to be better understood.
****
Salvi, V., Grua, I., Cerveri, G., Mencacci, C., Barone-Adesi, F. (2017). The risk of new-onset diabetes in antidepressant users – A systematic review and meta-analysis. PLoS ONE 12(7): e0182088. https://doi.org/10.1371/journal.pone.0182088 (Link)