My first encounter with mental illness was when I was studying for 'A' levels, aged 17. My great friend, who was a brilliant sportsman and scholar, was hospitalised in the psychiatric unit of the local general hospital, and was diagnosed with hypomania.
On the Friday after badminton school team practice, when we had gone to our lockers in the prefects' room, I sensed there was something different about his state of mind, and looked at him with concern, and questioningly. He said 'don't worry, I'm just going mad!'
We went our separate ways for the weekend, though I was concerned, and thought I must speak with him more on the Monday. That weekend he went to a party and ended up lying in the snow on the moors, 'being' Christ and 'high,' and was admitted informally into the hospital.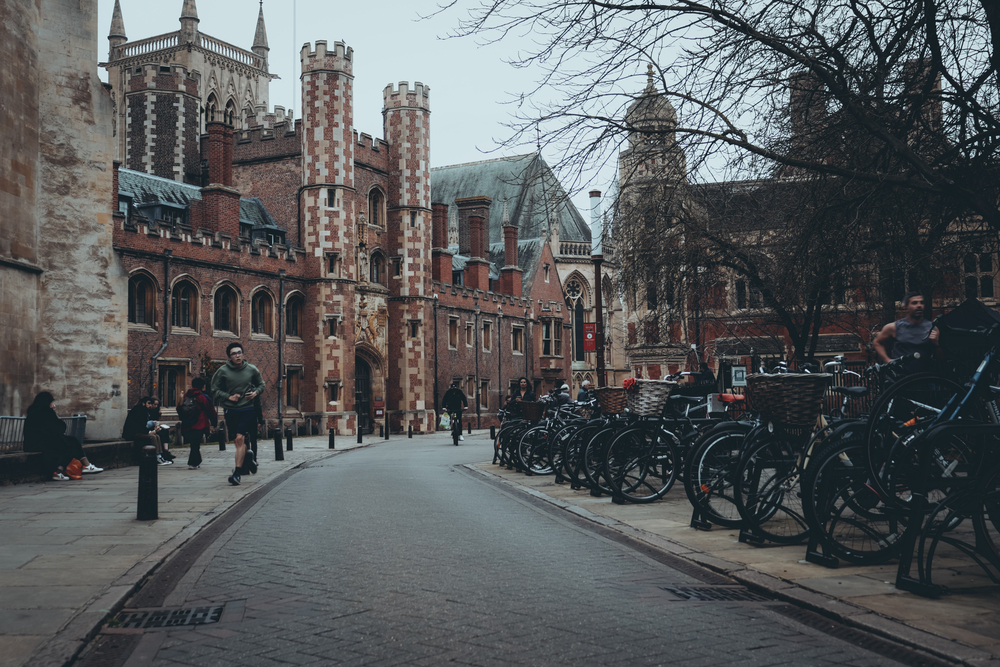 I visited him every evening, learning about the diagnosis and treatment, getting to know the other patients, bewildered as to the reasons for my friend's breakdown. I was astonished by the unsympathetic reaction of other friends, relatives, teachers, and the headmaster. Their dismissive comments about his madness concealed a lack of understanding, as well as a surprising insensitivity, which shocked and dismayed me.
Meetings took place between family and headmaster, and rumours circulated about my friend's indulgence in drugs. To my mind he could not be one person one day and a completely different person the next, and so I tried to understand what had changed in his state of mind.
I knew his family, but not well until his breakdown. Subsequently, I got to know them, and him, far more. His parents had married after the Second World War, having met as refugees from the Ukraine, fleeing as a result of Stalin's ruthless policy of collectivization in the 1930s. His mother had fled with her three young children across war-torn Europe, and my friend's father had helped them with the last stage of their journey to England, where they were placed in a refugee camp until the end of the war. They then married and my friend was their only offspring together.
His father spoke no English and never learned it. His mother had learned German as part of her survival equipment during the long trek to England with three children under 10 years of age. I remembered my friend's brother, the eldest of the stepchildren, who went to the careers convention with my friend, instead of his parents. Not long before my friend's breakdown, his brother had married and moved to Australia. One of my friend's main fantasies during his breakdown was of his step-brother in an heroic role. I realised that he had idolised him and missed him a great deal.
His other stepbrother and his stepsister were married, had children, and were living locally. My friend was, therefore, living with his parents, and I realised he had assumed the role his idolised brother previously had of translator, certainly for his father, but also for his mother. I discovered that my friend's parents, whom I had not known before the breakdown, had horrific rows which had sent my friend as a youngster into hiding under the staircase. His father was often drunk and, when drunk, he was verbally abusive to his mother.
They had separated for some years when my friend was younger and his father had moved into a house nearby, leaving him literally, but also metaphorically, coming and going between his parents' places and emotions. They had, during my friend's teenage years, decided to live together again, but his father was often picked up and delivered home by the police in a drunken state, and his parents continued to row.
He loved them both, and they were always very nice and warm and welcoming to me when I visited, which I did more frequently after his breakdown, during his recovery, and into the future. But he carried the scars of their contradictions, their love for one another running alongside deep resentment, anger, and bitterness towards each other. As he grew up, he inherited his parents' continuing loss, manifested in their own sense of alienation and bereavement for the loss of their identity, families, jobs, and country.
I went to study history at university whilst he retook his 'A' levels, and then he went the following year to university to study psychology, eventually training to become a clinical psychologist which he pursued successfully as a career. He experienced several more breakdowns over the years, married, had a child who is now a university graduate, separated, and then divorced.
He was diagnosed with manic-depression on each of his subsequent breakdowns and, on each occasion, I became embroiled in his madness, often accommodating him, and trying to obtain appropriate professional support for him, as well as supporting him as best I could. As 'carer' I picked him up, quite literally in the car when he was stranded from various escapades, and metaphorically when the pieces of his life had to be put back together.
Many people got caught up in his various episodes of madness, which generally entailed his revisiting childhood places, trying to recapture lost youth and dreams, trying to thread together the strands of a Ukrainian heritage, which he alone in the family had not experienced, reconnecting with erstwhile, or longstanding but rarely seen, friends and with former lovers, forming new relationships from fleeting contacts in pubs or on the highways and byways of life, wherever his travels took him, or his fanciful notions of making wealth through grand schemes led him.
Envy and jealousy of others' achievements or wealth combined with a messianic mission to spread love and harmony, combined with a creative energy and generosity of spirit to fuel his restless ambitions and desires.  He had an enormous appetite for food, alcohol, and sex, slept little, and took long, hot baths. The chaos in his mind was strewn around the places he stayed, a boy in a man's body playing at being grown up, drawing or seducing people into a web of contradictory impulses and needs, kind-heartedness and sensitivity to others tainted with a vicious streak aimed unerringly at their vulnerable spots in character, lifestyle or aspirations, if they tried to thwart him.
Each subsequent breakdown occurred as an escape from the reality of life, a sensitive reaction to the overwhelming emotional and psychological, and, sometimes, practical difficulties, confronting him in relationships at home and at work.
I completed the history degree, then a social administration diploma, took a job as an unqualified social worker and then qualified. I spent four years as a qualified social worker and was then appointed manager of a social work team specialising in mental health, both 'handicap' as it was then called, and illness. As a social worker I developed my interest in mental health, creating a part-time specialist role within the department from a generic caseload.
I worked closely with one of the psychiatrists at the local catchment area hospital, and we established the first local outpatient service for patients, which we ran jointly. We had different perspectives on mental illness, but worked well together, and discussed all aspects of mental illness and health, specifically in relation to patients/clients we were treating/supporting, and more generally with respect to theory and practice.
I propounded a social model, and she a biological model of causation, but we could still agree on many facets of appropriate 'treatment' and support. There were other areas we disagreed on, however; she believed in the efficacy of ECT, especially for severe depression, and also believed homosexuality was a mental illness, even though it had been removed as a psychiatric disorder from the American Psychiatric Diagnostic Manual in 1974 following a referendum of members. It was still included in the British 1959 Mental Health Act until that was amended in 1983.
There were specialist psychiatric services available locally, including St. George's Hospital, which provided psychotherapy and had world-renowned specialists in anorexia nervosa and bulimia, and the Atkinson Morley Hospital which had specialists performing leucotomies and lobotomies. On my social work training course I had completed two long placements, firstly at a child guidance clinic, and secondly at the Henderson Hospital, famous as a therapeutic community.
Although I developed a specialist role in mental health as a social worker, and became a warranted official under the 1959 Mental Health Act, I had trained in various counselling and psychotherapeutic methods of intervention and support, and believed that mental illness was at one extreme of the spectrum of mental health that I was involved in with all the clients with whom I was working.
The woman with multiple sclerosis required both practical and emotional support, the married couples who were having marital difficulties required counselling and, with one couple, conjoint family therapy. The children in residential care homes or with foster parents required emotional and psychological support from the carers and professionals alike.
The severity of the distress in those clients diagnosed with mental illness required a greater depth of understanding of their emotional and psychological difficulties, which revealed the relationship between the conscious and unconscious content of the individual's mind. Successful intervention typically depended on both commitment and continuity of support over a long period of time, because the diagnosis had resulted from a cumulative process, often involving a gradual loss of confidence and self-esteem, and a fragmentation of identity. The restoration of mental health demanded an holistic approach, utilising the strengths and the combined efforts of both the psychiatric and social work services.
I was appointed in 1980 as manager of a boarding out team based at head office of an inner London borough's Social Services Department. I could have developed the team purely as a source of accommodation for fostering people coming out of long-stay wards of the big asylums, as part of the community care initiatives, as well as for the fostering of children. But I saw the advantages of establishing community resources in the borough and building on the existing boarding out scheme and other specialist social work roles in mental handicap and mental illness.
The Community Mental Health Team (CMHT) was born, then the only specialist social work team working specifically in the community rather than the hospital in the UK, as far as I am aware. During the next seven years, the team expanded from six to eleven social work posts, and at the point of two more being created as part of the closure plans for two of the large hospitals, one for mental handicap and the other for mental illness, I determined that the team should separate into two specialist teams.
I had developed services in parallel for both the mental handicap, including the change in name to learning difficulties, and the mental illness/health service users, and was by now holding separate team meetings. I had also initiated a specialist team working with people deemed vulnerable due to mental health difficulties under the housing legislation, and created a specialist team of community care officers, who worked alongside the social workers in the mental health team, to assist clients with learning practical skills, and acquiring knowledge to equip themselves for living independently in the community.
The focus of the CMHT was to provide support to people in the community.  The boarding out scheme was expanded, and partnerships developed with housing associations and voluntary organisations, as well as with the housing department and local health authorities, to provide shared accommodation schemes.
Though initially the landlords and landladies of the boarding out scheme, which was renamed an adult placement scheme, took people into their own homes, particularly those who had lived on long stay wards of the old asylums, gradually this unwittingly patronising provision of care was replaced by more independent accommodation, with landlords/ladies living in separate houses from their tenants. Though the various housing schemes were run as partnerships with a variety of independent, private, public, and voluntary agencies, a central referral system and assessment process was created so that all places were filled through referrals to the CMHT.
The purpose of these schemes was to enable the clients to live independently in shared houses, with varying degrees of emotional and practical support, according to need. The social worker provided the overall management of care and facilitated access to other services, including educational, employment, or leisure facilities, whilst the community care officers assisted on a more practical level, enabling clients to acquire the practical skills and knowledge required for living independently.
The overall aim was to equip the clients with sufficient confidence and self-esteem, through acquiring the requisite practical skills and knowledge and emotional and psychological strength of mind, to live in their own accommodation, and establish their lives outside the psychiatric system, if possible.
The people we provided with support had been diagnosed with severe mental illnesses, such as schizophrenia and manic-depression/bipolar affective disorder.  The severity of their diagnosed illnesses meant that they were worked with over long periods of time. This was essential if the person was to recover their mental health, and manifest this state of mind in an independent life.
Not all were able to achieve this goal, but it was important to aim for this, and believe in the possibility of fulfilling potential, rather than create a framework of services which reflected an expectation of failure. Real successes depended on facilitating circumstances which allowed potential to be realised. But this meant establishing long-term goals, and then riding the peaks of achievement and the troughs of disappointments, and sometimes readmission.
The gradual process was in recognition of the fragmentation of identity, the loss of confidence, the low self-esteem, the damaged family relationships and friendships and job losses that had occurred along the individual's particular path to madness. The symptoms of disorder in their thoughts and feelings and actions were understood as symptomatic of emotional and psychological difficulties the clients had encountered along the way.
For instance, the Black African woman who dressed completely in white and whitened her face and wore long white gloves and long white socks and walked the streets of a multi-racial community, exposing herself to ridicule, was attempting to cope with the racism she had continuously faced, to blend in with the dominant community as she saw and experienced it.  Once the social worker—who was herself Black—over a long period of time had enabled the client to regain her confidence and self-esteem, and restore her identity as a black woman, so the symptoms of her madness dissolved.
The social worker had to become involved in the client's life if they were to effect any lasting emotional and psychological as well as material changes. They had to build a relationship over time that was based on trust and rapport, and a genuine willingness to understand and work with the client, accepting and acknowledging that change took more or less courage, and this depended on the individual's particular strength of mind, and on their potential for acquiring the requisite knowledge, that would equip them for a life of mental health.
The social worker had to utilise their personal qualities of warmth and genuineness and intuition, alongside their professional skills and knowledge. A sympathetic response to the trials and tribulations, the distress and despair, and to the multitude of obstacles facing the client was helpful, but insufficient to bring about change. Empathic responses, which enabled the social worker to understand the client's perspective on life, their perceptual and conceptual framework, and to communicate their understanding in a non-judgemental way, provided the key to the transformation in the client's circumstances and mental health.
I worked for sixteen years as manager of the CMHT. In that time I was responsible either through direct work or through supervision and care group meetings for hundreds of clients, and involved in thousands of assessments, providing analysis and advice. I envisaged, and worked towards, an integrated mental health service, combining the medical and social models of mental illness, and utilising the available resources of the health and social services, the private and voluntary sectors, and the appropriate local authority departments and government agencies, in an attempt to facilitate the recovery of a person's mental health within a social context.
These personal and professional experiences have shaped my attitudes, values, and beliefs in relation to mental illness and mental health. Having been involved for so long, on both a personal and professional basis, with the impact of mental illness on the lives of people I have known, I determined on trying to pursue a rigorous evaluation of the dynamic relationship between the individual's mental health and the social context in which they develop. The patterns of feelings, thoughts, and actions, which are subsumed under the notions of identity, self, character, and personality have seemed to me to emerge from the interaction with others who influence the personal acquisition of knowledge from which attitudes, values, and beliefs are constructed.
For this reason, I have always focused on nurture, rather than the biological nature, of mental health, in my attempt to understand madness/mental illness, as it emerges from the dynamic interaction between the individual's identity, self, character, or personality and their particular social context.
***
Mad in America hosts blogs by a diverse group of writers. These posts are designed to serve as a public forum for a discussion—broadly speaking—of psychiatry and its treatments. The opinions expressed are the writers' own.
***
Mad in America has made some changes to the commenting process. You no longer need to login or create an account on our site to comment. The only information needed is your name, email and comment text. Comments made with an account prior to this change will remain visible on the site.