From Mindfreedom: "A virtual, community screening of a groundbreaking new film by psychiatric survivor Roxanne Stewart-Johnson will take place on Sept 1, 2021, at 6:00 pm Eastern. This is a must-see film!
View movie trailer HERE.
The movie is based on the true story of Roxanne's flight from psychiatric abuse and domestic abuse in Jamaica. The film skillfully documents Roxanne's harrowing battle over several years to obtain refugee status based on psychiatric abuse while forging a new life for herself and her two children.
Although the suggested ticket price is $10, you can donate any amount big or small and the net proceeds will be divided between MindFreedom International 'I Love You, Lead On' and the filmmaker. No person will be turned away due to lack of funds.
The
movie will be followed by a panel and group discussion. Invited panelists will include:
Roxanne Stewart-Johnson

Chuck Ruby
Dr. Peter Stastny
Celia Brown
Link to register/purchase tickets →
Download and Share the Flyer on social media HERE.
Share the Link on our website HERE.
Get your popcorn and tell your friends! If you only see one movie by a psychiatric survivor this year, let this be the one! This movie is guaranteed to uplift and keep you on the edge of your seat!"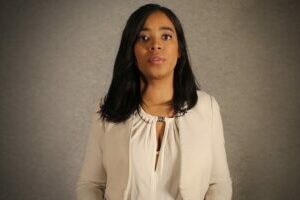 ***
Back to Around the Web