From Medscape: "Consumer advocacy group Public Citizen filed a lawsuit today on behalf of the Post-Finasteride Syndrome Foundation (PFSF) against the US Food and Drug Administration (FDA) for the agency's failure to act on a petition submitted by the foundation 4 years ago.
The September 2017 petition requested that the FDA take the popular hair loss drug (1 mg finasteride, Propecia) off the market due to evidence of serious risk of patient injury, including depression and suicidal ideation.
As an alternative, PFSF requested that the FDA require the drug's manufacturers revise the safety information on the labeling and add boxed warnings to disclose the potential for side effects, another of which is erectile dysfunction.
Public Citizen points to a recent analysis of the VigiBase global database, which tracks adverse effects from global pharmacovigilance agencies, lists 356 reports of suicidality and 2926 reports of psychological adverse events in finasteride users. Yet, 4 years after submitting the petition, the FDA has neither granted nor denied it.
The lawsuit claims that FDA has acted unlawfully in failing to act on PFSF's petition, and further cites '88 cases of completed suicide associated with finasteride use' per data from the VigiBase database."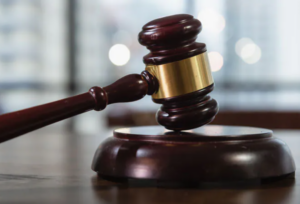 ***
Back to Around the Web