From CounterPunch: "The jettisoning of the chemical imbalance theory should have been uncontroversial twenty-five years ago, when it became clear to research scientists that it was a disproved hypothesis. In Blaming the Brain (1998), Elliot Valenstein, professor emeritus of psychology and neuroscience at the University of Michigan, detailed research showing that it is just as likely for people with normal serotonin levels to feel depressed as it is for people with abnormal serotonin levels, and that it is just as likely for people with abnormally high serotonin levels to feel depressed as it is for people with abnormally low serotonin levels. Valenstein concluded, 'Furthermore, there is no convincing evidence that depressed people have a serotonin or norepinephrine deficiency.' But how many Americans heard about this?
In a 2007 survey, 84.7 percent of 262 undergraduates believed it 'likely' that chemical imbalances cause depression. While I cannot locate a more recent survey, my experience with patients, the media, and even many doctors is that the majority of them continue to believe in the chemical imbalance theory of depression.
Somewhat analogously, a 2015 survey reported that 42 percent of all Americans—and 51 percent of Republicans—continue to believe that WMDs were found in Iraq. Once attached to a belief, it is difficult for many people to let go of it. Carl Sagan, a fierce advocate of skeptical inquiry, observed, 'One of the saddest lessons of history is this: If we've been bamboozled long enough, we tend to reject any evidence of the bamboozle. We're no longer interested in finding out the truth. The bamboozle has captured us. It's simply too painful to acknowledge, even to ourselves, that we've been taken.'
. . . Apparently, authorities at the highest levels have long known that the chemical imbalance theory was a disproven hypothesis, but they have viewed it as a useful 'noble lie' to encourage medication use.
If you took SSRI antidepressants believing that these drugs helped correct a chemical imbalance, how does it feel to learn that this theory has long been disproven? Will this affect your trust of current and future claims by psychiatry? Were you prescribed an antidepressant not from a psychiatrist but from your primary care physician, and will this make you anxious about trusting all healthcare authorities?
Trust is important in all of healthcare, but it is absolutely vital in helping someone with depression. In my three decades plus as a practicing clinical psychologist, my experience is that depression is a reaction to loss and other pains, and a loss of trust is one of those pains. Thus, discovering that one has misplaced trust in a doctor can make one's depression worse."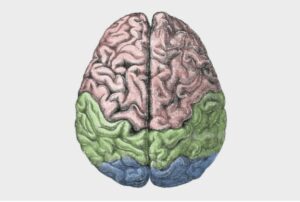 ***
Back to Around the Web