From Psychology Today/John Read, PhD: "The scientific journal I edit, Psychosis, is proud to have just published a rather remarkable article, entitled 'The Soteria Model: implementing an alternative to acute psychiatric hospitalization in Israel.'
. . . I was delighted to be invited, with my family, to the opening of the first of three 'Soteria-Israel' houses, in 2016, in Jerusalem. The warm, relaxed atmosphere in the house was such that it took some time before I could tell who were residents and who were staff. Not being a religious person I had mixed feelings about the presence of a rabbi, until it was explained to me that the person in question was not a rabbi but a resident who sometimes liked to be a rabbi, which seemed to bother nobody.
The three houses, one all male, one all female and one mixed gender, are the brain child of remarkable Israeli psychiatrist Dr. Pesach Lichtenberg, supported by the equally remarkable team of caring human beings he has gathered together on this mission. They are a mixture of professional staff and 'companions.'
In the Psychosis article, Dr. Lichtenberg, summarizes the guiding principles as:
Care is given in a home not an institution;
Groups are small, eight or less;
Communication is open;
Activities are client-centered;
Treatment is consensual;
Medication is de-emphasized;
Staff learn to 'be with' the resident empathically and non-judgmentally; and
The group is the central therapeutic instrument.
The article presents data on the first 486 residents. It is an honest appraisal of the successes and failings, the challenges and compromises, inevitably involved in such an innovative project. Over time, however, the number of residents needing hospitalization (primarily because of suicidality or violence) reduced steadily from 37% in 2016 to 8% in 2020. Put another way, this means that between 63% and 92% of people who would otherwise probably have been hospitalized, were not. Furthermore, only 19% returned to their Soteria House after an initial stay, a rate far lower than re-admission rates to many psychiatric hospitals.
One clear indication of success has been the official recognition of the model by Israel's Ministry of Health, leading to the recent establishment of 10 more homes 'providing a community-based residential care alternative to acute psychiatric hospitalization.'"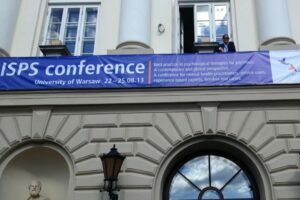 ***
Back to Around the Web