From The Markup: "A tracking tool installed on many hospitals' websites has been collecting patients' sensitive health information—including details about their medical conditions, prescriptions, and doctor's appointments—and sending it to Facebook.
The Markup tested the websites of Newsweek's top 100 hospitals in America. On 33 of them we found the tracker, called the Meta Pixel, sending Facebook a packet of data whenever a person clicked a button to schedule a doctor's appointment. The data is connected to an IP address—an identifier that's like a computer's mailing address and can generally be linked to a specific individual or household—creating an intimate receipt of the appointment request for Facebook.
. . . The Markup also found the Meta Pixel installed inside the password-protected patient portals of seven health systems . . .
'Almost any patient would be shocked to find out that Facebook is being provided an easy way to associate their prescriptions with their name,' said Glenn Cohen, faculty director of Harvard Law School's Petrie-Flom Center for Health Law Policy, Biotechnology, and Bioethics. 'Even if perhaps there's something in the legal architecture that permits this to be lawful, it's totally outside the expectations of what patients think the health privacy laws are doing for them.'"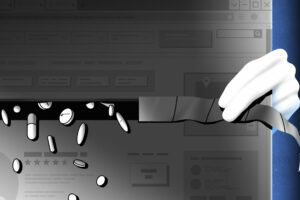 ***
Back to Around the Web