Disability justice advocates–such as Liat Ben-Moshe— have critiqued the coercive practices endemic to forced hospitalization, which remain legal in the United States, arguing that abolitionism must include psychiatric practices such as chemical, physical, and psychological restraints. They argue that abolitionist strategies must be centered on shrinking the carceral system's grasp on our lives, including the grasp of coercive psychiatric practices. Yet not every aspect or type of confinement is immediately recognizable.
In a newly published essay, the mad activist and survivor-researcher Indigo Daya brings attention to the human rights violations that are built into standard psychiatric care across the world:
"There is … a tendency in law and research to draw upon a narrow frame for understanding confinement, and especially coercive confinement, through what can be rendered visible, or concrete, with ideas about confinement typically situated along a carceral continuum. Accordingly, the notion that places of 'care' can also be places of punishment, brutality, and violence is rarely acknowledged."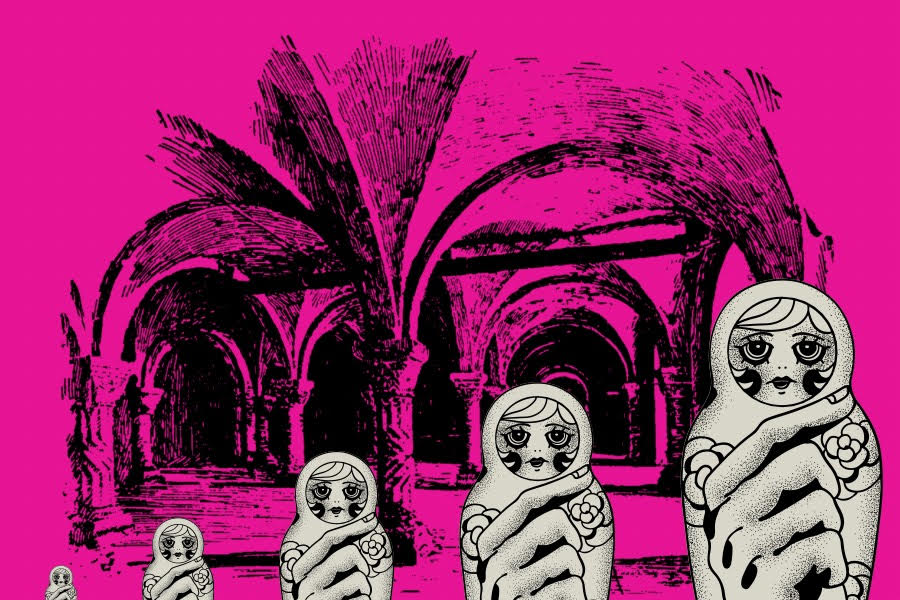 Like prisons and immigrant detention centers, so-called 'caring' facilities often suspend ordinary rights and protections for the individuals inside, "either because their suffering does not register as suffering at all, or is just not seen as important." Daya writes from the knowledge of her own experiences, which include forced solitary confinement, psychological restraints in the form of threats, and chemical restraints, all inflicted within facilities nominally devoted to providing care.
"Within each level of psychiatric enclosure," she writes, "our humanity is made smaller."
One such enclosure, which tends to be the least visible, is what Daya calls the "confinement of personal truth," sometimes called "epistemic injustice." Epistemic injustice relates to the destruction of one's epistemic agency – the sense that one can competently produce and share knowledge about one's own experiences.
Practices that erode epistemic agency, especially the systematic erosion of epistemic agency for persons who experience mental suffering and non-normative mental states – as when the clinician deflates the level of credibility she gives a patient – are especially damaging to those on the receiving end because they can be so challenging to detect and overcome.
"Epistemic injustice is a form of confinement and control that can be experienced either as 'testimonial quieting' or 'testimonial smothering.' In the former, silencing occurs when 'an audience fails to identify a speaker as a knower,' when the speaker's voice is undervalued and not regarded as plausible. Testimonial smothering operates at a deeper level and is more complex, in which the speaker smothers their testimony, in an act of 'self-silencing.'"
As Daya writes, the "silencing of personal truth, for me, was the most insidious and damaging kind of confinement, but it was the one that was hardest to see."
All of this points to the need for the abolition of coercive confinement and the importance of elevating the knowledge of persons with experience of incarceration – not only to end the perpetuation of layers of harm and injustice on persons who experience mental suffering but to help illuminate the social, political, and material forces that cause suffering in the first place.
"In locking us away, it is so much easier for society to pretend that the original harms never happened at all. Society can hold on to false but comfortable beliefs that institutional harms live only in history books, that inequality is a battle largely won, that the world is a safe place," Daya adds.
"If we lock away the people who wear the scars of child abuse, family violence, the devastations of war, the personal costs of racial, gendered, homophobic harassment and abuse, then we make it easier for violence, hate, and inequity to continue."
This "locking away" goes beyond physical confinement but extends to the silencing and marginalizing of lived experiences of madness. Without confinement, we might be forced to reckon with the reproductive cycle of violence and harm that confinement seeks to silence. And this involves undoing the epistemic injustices perpetuated by – intentionally or not – traditional academics who presume to hold the keys to interpreting the experiences of others.
****
Daya. I. (2022). "Russian Dolls and epistemic crypts: A lived experience reflection on epistemic injustice and psychiatric confinement." Incarceration 3(2): 1-15. (Link)