Racial discrimination and racial violence are some of the most taboo topics in the US, despite their clear impact on mental health. Social media and cellphone videos have led to increased documentation and discussion of anti-Black murders and anti-Asian hate crimes but also to additional trauma. In a recent editorial, researchers describe how exposure to racial violence continues to have profound mental health implications for youth of color, even as discourse about racial hate crimes wanes for many white people. They argue that mental health professionals need to actively broach these topics, disengaging from a "conspiracy of silence" that impedes healing for youth of color.
They write, "In fact, consistent with the American view of race as a taboo topic, discussions of racism are often sidelined from therapeutic dialogue altogether, leaving youth without the support to navigate what may be some of the most salient issues affecting their well-being. Thus, clinicians must begin incorporating discussions of race and racism into their therapeutic work with youth as proactive practices."
The editorial, co-authored by Chardée A. Galán at the University of Southern California and ten colleagues across the US, was published in the Journal of the American Academy of Child and Adolescent Psychiatry.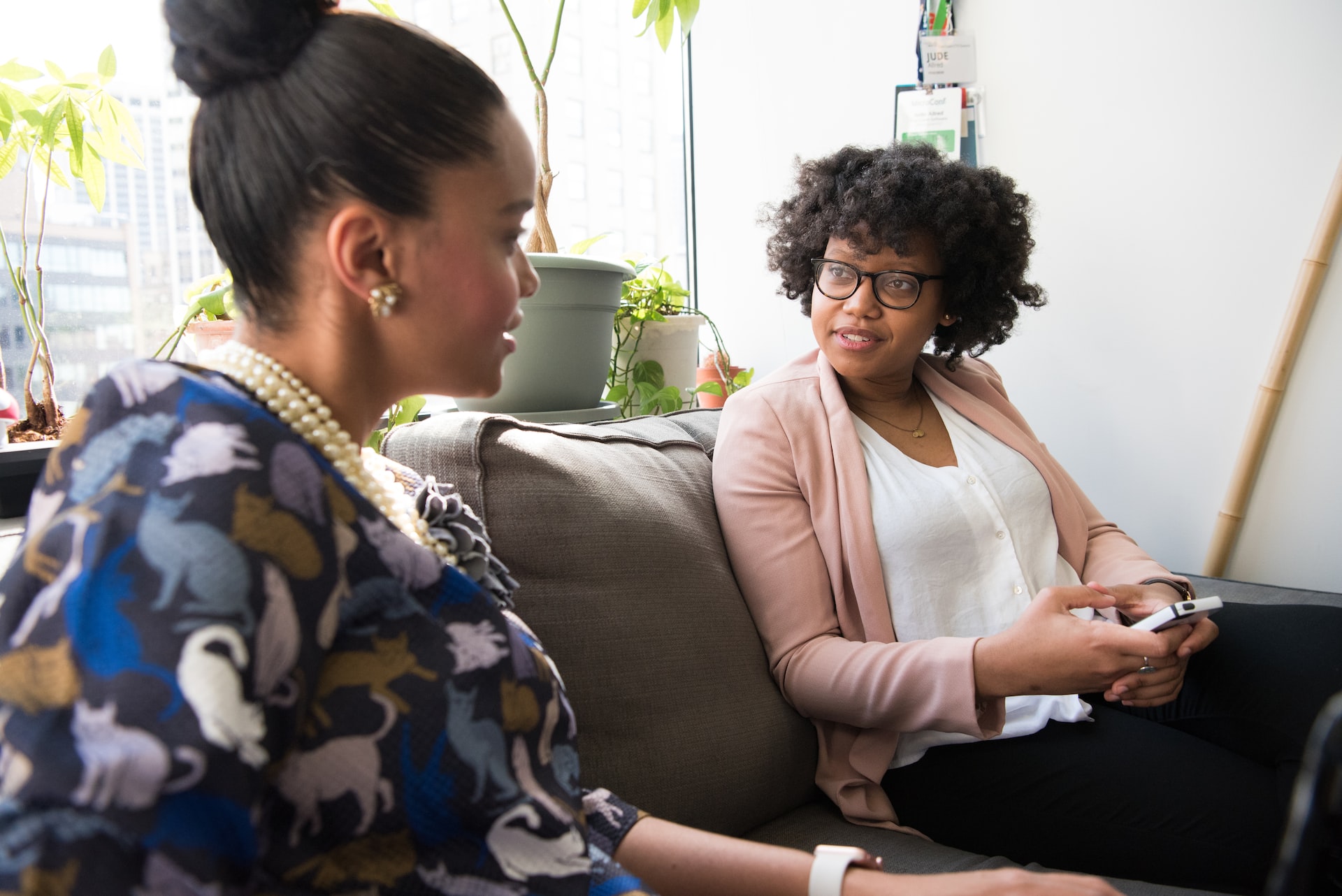 Galán and colleagues discuss the widening racial disparities in youth psychosocial outcomes and a possible area of intervention. They explain that the visibility of racially-motivated murders of Black people and anti-Asian hate crimes has increased dramatically over the last decade. While social media and video evidence means more irrefutable proof of crimes that have existed for decades, it also increases exposure to racial stressors for youth of color and people of color in general.
They write, "Beyond the significant race-related stress already experienced by youth in school contexts, this increased exposure to racism via media is concerning as both direct and vicarious exposure to racial discrimination can compromise youth psychological well-being and cause trauma-like symptoms, such as intrusive thoughts, vigilance, and depression."
The authors also suggest that the challenges of COVID-19 and continuing racial strife may further increase mental health disparities for youth of color when compared to white youth. Together, this picture implies the need for therapeutic help that addresses the negative mental health impacts of racism.
However, there are challenges in having mental health professionals address these issues, despite their relevance to mental health care. Galán and colleagues write that discussions about race are often omitted from therapy altogether. Consequently, therapists may neglect these conversations or approach them in ways that are not necessarily helpful to clients.
They explain that "broaching" (clinicians proactively introducing discussion of race, ethnicity, and culture in therapy) can improve therapy by fostering trust and increased self-disclosure. Broaching can range from one-off, superficial interactions to deeper discussions involving "genuine curiosity and openness" from the clinician. Consequently, understanding how to broach conversations is extremely important.
Galán and colleagues provide recommendations on how clinicians can support youth of color and their families after publicized racially-motivated violence. Their seven recommendations partially quoted below are based on a variety of scientific studies and observations from the authors and other scholars:
Self-Reflection and Preparation. Before initiating discussions about racism with youth of color, clinicians must first do the internal work of reflecting on their own racial identity, unconscious biases, and positions of privilege which may affect how they interact with clients.
Setting the Foundation to Talk about Racism-Related Events. While highly publicized acts of racism-based violence may prompt clinicians to speak with youth of color about these events, the foundation for these discussions must be established from the beginning of the therapeutic relationship.
Broaching Racism-Related Events with Youth in Developmentally Appropriate Ways. For example, youth who do not identify strongly with their race may see racism as irrelevant to their life experiences and presenting concerns and reject a clinician's invitation to talk about racism. Other youth, by contrast, may spontaneously share their thoughts and feelings about images and videos of racial violence they have seen on social media or in the news.
Allowing Youth to Lead the Discussion. After broaching recent racism-related events, provide youth with the space to process their thoughts and feelings while using a non-judgmental stance to empathically validate their response to the event.
Using Strengths-Based Approaches to Promote Racial Healing. After validating their feelings, clinicians should help youth identify strategies to mitigate racism-based stress and enhance racial coping… It is also critical to draw on the strengths of the larger family.
Promoting Healthy Social Media Use. When teens endorse vicarious racial trauma from social media following highly publicized acts of racial violence and related trials, clinicians can work with youth to brainstorm strategies for mitigating these detrimental effects.
Debriefing. This time can be used to check in about how youth are feeling and solicit their input on the discussion. To build trust in cross-racial therapeutic relationships, it can also be helpful to ask youth how they felt discussing racial topics with a person of a different race.
Galán and colleagues' recommendations to clinicians on broaching racial violence-related conversations with youth are far more than spontaneous discussions. They require preparation, self-reflection, and transparency with youth.
They write, "We encourage all clinicians to engage candidly and humbly in conversations about race and take action against all forms of racism in pursuit of social justice. It is important to remember that we will likely never feel fully prepared to have these discussions with clients. While preparation and self-reflection are essential, making mistakes is a part of the process; what is most important is that we acknowledge our cultural blunders with humility and commit to doing better next time."
Additionally, they involve recognition that while youth of color may be exposed to similar types of racial violence, each person has a unique combination of ethnic identity, reactions to race-related events, and needs for strategizing and healing in response to the prevalence of these events. The authors stress that "there is no one-size-fits-all approach" to the content nor manner of the conversation.
They highlight, "When broaching racism-related topics, it is important to pose specific yet open-ended questions. Using open-ended questions helps to avoid making assumptions about how youth are processing racism-related events and empowers them to articulate their own lived experiences."
These conversations in therapy are relevant to ongoing violence against a variety of populations, not just in the wake of heavily publicized murders in recent times. While this information is important to clinicians' interactions with youth, the potential trauma caused by exposure to racial violence impacts people of color more broadly as well. Galán and colleagues' work sheds light on the bizarre invisibility of natural emotional reactions to racial violence, our collective tendency to avoid the topic, and the need for thoughtful and purposeful conversation about it.
****
Galán, C. A., Tung, I., Tabachnick, A. R., Sequeira, S. L., Novacek, D. M., Kahhale, I., . . . & Bekele, B. M. (2022). Combating the conspiracy of silence: Clinician recommendations for talking about racism-related events with youth of color. J Am Acad Child Adolesc Psychiatry, 61(5), 586-590. doi: 10.1016/j.jaac.2022.01.001. (Abstract)