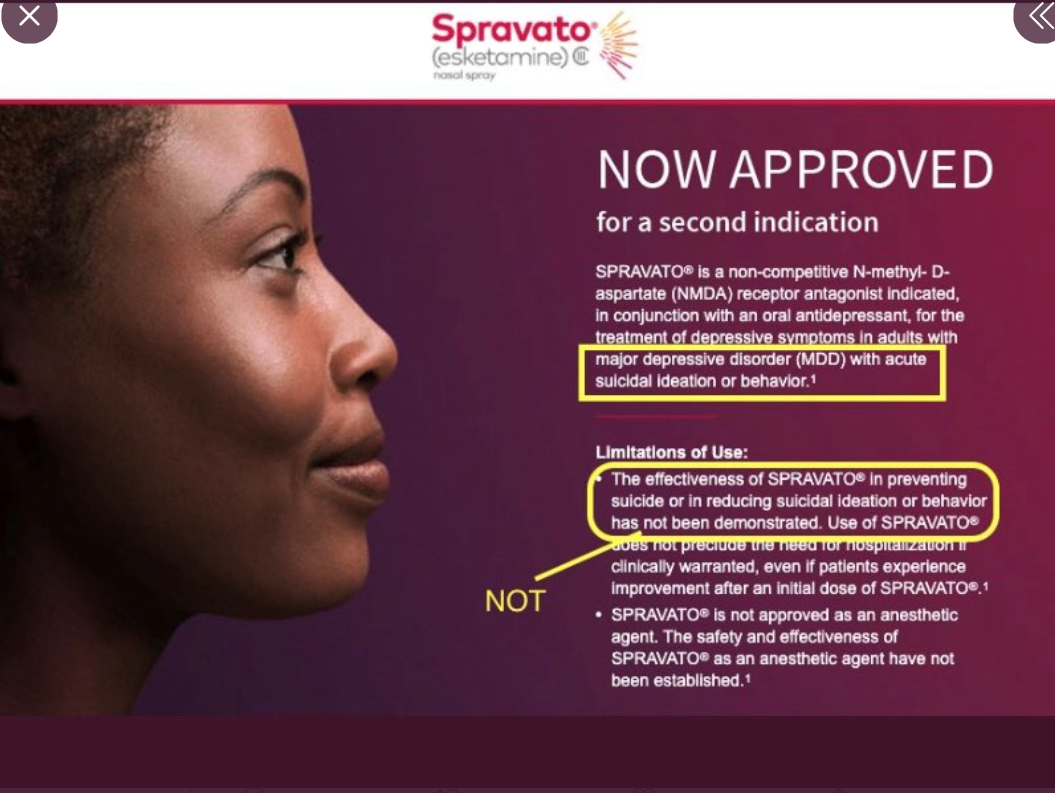 "SPRAVATO® is a prescription medicine, used along with an antidepressant taken by mouth to treat:
Adults with treatment-resistant depression (TRD)
Depressive symptoms in adults with major depressive disorder (MDD) with suicidal thoughts or actions
. . . It is not known if SPRAVATO® is safe and effective for use in preventing suicide or in reducing suicidal thoughts or actions." https://www.spravato.com/
***
***
Mad in America hosts blogs by a diverse group of writers. These posts are designed to serve as a public forum for a discussion—broadly speaking—of psychiatry and its treatments. The opinions expressed are the writers' own.