I have struggled with mental health issues for the majority of my life. As a child, I remember being afraid of various things, and anxiety became a regular part of my everyday life as a teenager. However, it wasn't until I was in my mid 20's that I was diagnosed with OCD and depression. With this diagnosis came the usual recommendation of antidepressant drugs and therapy. I have lost track of all the psychiatric drugs I have taken, but for the past few years, the drug of choice has been Clomipramine at 50 mg daily.
I wish this story were about me safely tapering off Clomipramine and my triumph over drug withdrawal. As life tends to do, my journey took an unexpected turn. Little did I know at the time, but after my first bout with COVID-19, my journey with psychotropic medication would turn into a nightmare.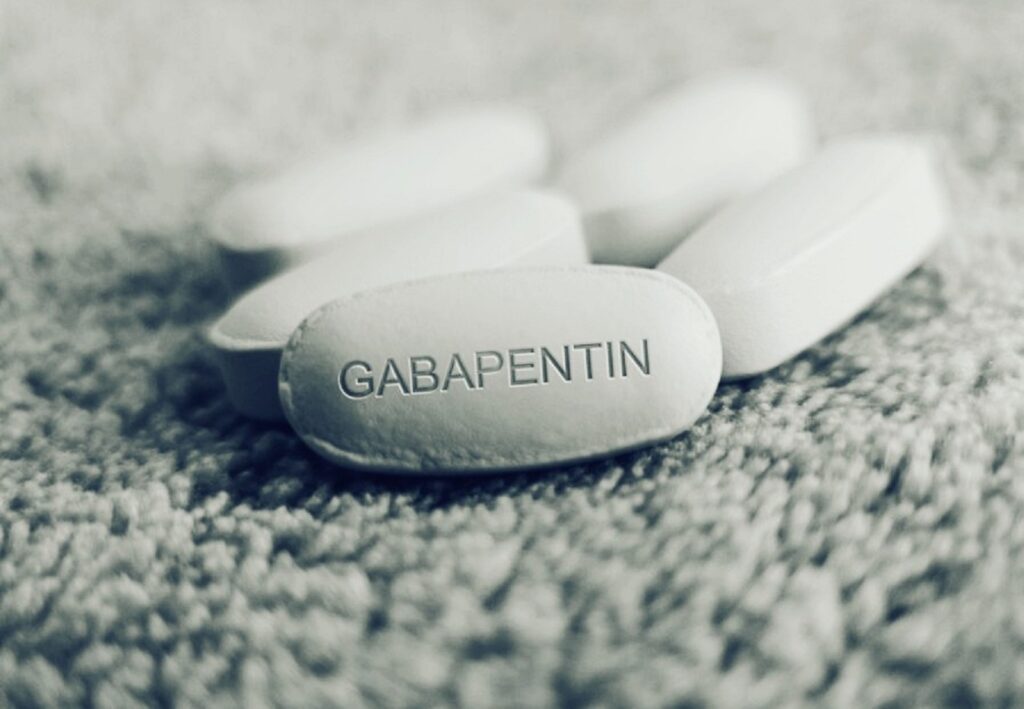 In August of 2021, I enjoyed returning to work as a Bible teacher at an outstanding Christian school. I knew COVID-19 could not be totally avoided, but I had done all I could to prevent infection. However, I ended up contracting Covid a few weeks into the school year and had what I considered to be a mild case. About two weeks after my Covid illness, though, I developed nerve pain and painful muscle spasms throughout my legs. I began to search online for a medication that could help me. The pain was tolerable for the most part. Still, my annoyance with this malady continued to grow, so after speaking with my general practitioner, I decided to give the drug Gabapentin a try.
I remember my mom telling me a few years ago that I should never read the side effects of medication because if I did, I would never take any medicine. For the most part, I had headed her advice.
At the end of October 2021, I began taking Gabapentin 300 mg once a day. This was as the doctor had prescribed, so I did not think anything of it. The medication at this low dosage did not seem to be helping me, so after two months, I decided to up my dose to 300 mg twice a day after speaking with my new neurologist. Immediately, I started to experience side effects from the increased dose. My vision had become blurry. I felt nauseous and unsteady on my feet. I realized this drug was not for me and decided my last dose would be on Christmas day, 2021.
As we entered the new year, with my thoughts that Gabapentin was now behind me, I started to experience some very odd symptoms. Some of my muscles would randomly jerk. I was twitching a ridiculous amount. My anxiety/intrusive thoughts were drastically increasing, and I wasn't sleeping well. I had no idea what was going on. On January 3rd, I went to see my neurologist and asked him if what I was experiencing could possibly be caused by stopping Gabapentin. He flippantly said, "No, you've only been on the drug for two months and on such a low dose." I drove home to my dad's house later that day, and my symptoms only worsened. I started experiencing intense suicidal ideation. This felt like nothing I had ever experienced before. I could not sleep for more than an hour at a time for 3-4 days straight. I felt restless and nauseous.
Desperate to find some help, I turned to the Internet. It was through a Facebook search that I stumbled across a group called "Lyrica Survivors." I could not believe what I was reading there. Thousands of people had experienced trouble with coming off either Gabapentin or Lyrica. I posted some of what was happening to me, and through the wise counsel and direction of people in the group, I decided to reinstate taking Gabapentin at 200 mg a day (100 in the am/pm). After a week, I started to feel more stabilized.
I still could not fathom what had happened to me. I had taken off the first two weeks of the semester from work because I was not functioning at a high level. Finally stabilized on Gabapentin, I returned to work. Trust me; I still did not feel well. I was desperate to get off the drug. I had only been on it for a few months, so I was determined to try and make another drop in dosage two weeks after I had stabilized on 200 mg. I figured I could drop from 200 mg to 100 mg, which would be fine. Everything online seemed to indicate that I could do this. I would not go cold turkey this time, so I should be okay, I thought. I was wrong once again.
On January 20th, I dropped down to 100 mg of Gabapentin. At first I seemed fine, but after about a week, all hell broke loose again. I had heeded the advice from online internet articles, medical websites, and journals, and they had led me astray. I started up-dosing and did not take the exact dosage for about another week (truthfully, I had no idea what I was doing). This was causing me more problems, so I dropped back down to 100 mg. It was the beginning of February, and I requested a leave of absence from work. Emotionally I was a wreck. I felt like my life was ruined, and I was suffering every single day from horrible symptoms. I finally realized that one symptom I was suffering from was akathisia. My suicidal ideation increased once again, and my insomnia had returned. Desperate for help once more, and after speaking with my dad, sister, and girlfriend, I decided to go to the hospital.
I entered a prestigious Atlanta hospital on February 1st, checking myself into the emergency room. Because of the ongoing pandemic, I was tested for Covid-19 as I was admitted to the ER. I came back with a positive test. I could not be transferred to a psychiatric hospital because of this, so I sat in the Covid wing of the hospital for four days. During this period, I received minimal care. It was horrible. The psychiatrist I saw in the hospital told me that there was no way that what I was experiencing could be caused by Gabapentin. She said I was on too low of a dose for that to occur. She assured me they could take me off Gabapentin when I transferred to the psychiatric hospital. I told her I had tried that before, but she brushed me off. I immediately called my sister and told her to get me out of there. The psychiatrist reluctantly released me after I assured her I would not take my life.
On February 4th, I was back in my apartment and taking Gabapentin at 200 mg (I decided to stick with this dose after a conversation with a nurse the day before at the hospital). I felt so alone and hopeless. No medical professional fully believed my story. Every doctor said that either I was suffering from Long Covid symptoms or that my "mental illness" was the ultimate problem. For most of the following days, I lay on my couch in despair, just praying for this to be taken away.
I decided that the only people I could trust for help were in the Facebook group. Thousands of people had struggled with coming off of Gabapentin and Lyrica, but eventually somehow made it off, so I decided to give their tapering method a shot. They recommended a 10% drop in dosage every month. So after stabilizing on my dose for a month, I began my taper. It was anything but fun, but I began to feel confident that I could get off of Gabapentin. As I tapered lower and lower, I experienced internal tremors, vibrations, dizziness, nausea, ear pain, burning skin, akathisia, and vision problems. I was not going to stay on Gabapentin for years, so on May 25th, 2022, I decided to make the jump off at a very low dose after a four-month taper.
I am now a few months off of Gabapentin, and my withdrawal problems have not passed. I still deal daily with internal tremors throughout my head and back. I still have the burning skin from time to time. My vision and hearing are still not back to normal, but they have improved. Things are far from normal.
I am surprised to have made it this far. Before this experience, I never knew that medication could cause any human being such pain. I was just naive. This year, without a doubt, has been the hardest of my life. I struggle with depressive thoughts about what I have lost almost every day. A drug that helped me none and that I took for just over six months has caused me to lose the job that I loved (I did not return to teaching because of my ongoing health issues caused by Gabapentin). I have lost friendships, thousands of dollars of income, and my health. I had to spend five weeks in intensive outpatient therapy to restore some of my mental health. I have never been through anything this traumatic before in my 34 years.
My goal is to get off my antidepressant in the next few years and never take another psychotropic drug for the rest of my life. I have been shocked to learn about so many people whose lives have been destroyed by simply taking medication as prescribed. I must admit that I have had a hard time offering forgiveness to the pharmaceutical companies and doctors who prescribe these medications. But I know that I must not continue living with bitterness. I chose to share my story to shed light on the dangers of psychotropic drugs in the hope that others may be spared the pain that thousands upon thousands of people still suffer daily.
If you are reading this, you might not be religious or share the same faith as me, but I would like to conclude with two verses that have been my anchor this season. These are words that the Apostle Paul wrote to the church in Corinth in the first century. He said, "For our light and momentary troubles are achieving for us an eternal glory that far outweighs them all. So we fix our eyes not on what is seen, but on what is unseen, since what is seen is temporary, but what is unseen is eternal" (2 Cor. 4:17-18). This is the end of my story for now, and I hope it might benefit at least someone out there.
***
Mad in America hosts blogs by a diverse group of writers. These posts are designed to serve as a public forum for a discussion—broadly speaking—of psychiatry and its treatments. The opinions expressed are the writers' own.
***
Mad in America has made some changes to the commenting process. You no longer need to login or create an account on our site to comment. The only information needed is your name, email and comment text. Comments made with an account prior to this change will remain visible on the site.