From Lown Institute: "Racial equity has been a growing topic of conversation regarding drug approvals. Confronting structural racism requires dialogue with all actors in the healthcare system. However, what could be a fruitful conversation has been largely co-opted by pharmaceutical companies and pharma-funded groups as a method for trying to get drugs with unclear benefits approved.
Pharma-funded claims
The FDA was not swayed by Covis Pharmaceuticals' claim that the drug [Makena, a hormone for prevention of preterm birth] should stay on the market for purposes of racial equity. But it is concerning to see the crucial topic of racial equity being used to advocate for ineffective drugs. Covis did a great job spreading their message (read: money) around to specialty and advocacy groups to get their support. In many cases, pharma-funded groups brought up the issue of racial disparities in Makena's defense.
For example, the senior advisor for HealthyWomen (Covis is on their corporate advisory council) wrote in a comment to the FDA, 'Now is not the time for the FDA to exacerbate an ever increasing maternal health disparity in maternal and infant health outcomes between Black, Indigenous, and women of color and their white counterparts.'
Other specialty groups including the Society for Maternal-Fetal Medicine and the American College of Gynecology received funding from AMAG Pharmaceuticals, the previous owner of Makena. These and many other organizations belong to the Coalition to Advance Maternal Therapeutics, which is funded by Covis and other pharmaceutical companies. Covis also funded the creation of a group by the National Consumers League called the Preterm Birth Prevention Alliance to share patient stories about preterm birth at the FDA hearing.
Next in a pattern
Covis Pharmaceuticals isn't the first to argue that an unproven drug should kept on the market for the sake of racial equity. Drug company Biogen used a similar argument to urge Medicare to cover their Alzheimer's drug Aduhelm. Biogen and pharma-backed patient organizations called CMS' decision to restrict access to the drug 'discrimination' since people of color are at greater risk for Alzheimer's.
Biogen, the makers of Aduhelm, claimed the CMS decision would 'exacerbate health inequity in dementia care.' And the Alzheimer's Association, a patient organization that receives funding from Biogen, called the decision 'shocking discrimination against everyone with Alzheimer's disease, especially those who are already disproportionately impacted by this fatal disease, including women, Blacks and Hispanics.' This argument ignores the fact that we don't know if Aduhelm actually works to reduce Alzheimer's symptoms or progression, and that Biogen did not recruit enough people of color in their trials to match the levels of Alzheimer's seen these groups.
And again very recently, the head of a pharma-funded advocacy group penned an op-ed in StatNews arguing for more access to PET scans for the sake of health equity — so that Black people could more easily access Alzheimer's drugs that haven't been proven to work."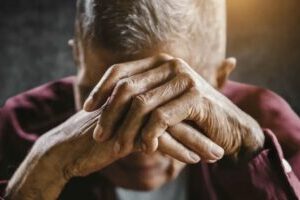 ***
Back to Around the Web