Form National Survivor User Network (NSUN): "In the past couple of months, we have seen exposures of a culture of abuse in mental health services. First there was BBC Panorama's undercover investigation at the Edenfield Centre, a secure psychiatric hospital run by Greater Manchester Mental Health NHS Foundation Trust. This was followed by a Channel 4 Dispatches programme which aired footage captured secretly by a healthcare assistant at two mental health hospitals run by Essex Partnership University NHS Foundation Trust. And most recently, an investigation by The Independent and Sky News reported systemic abuse of patients in units run by the Huntercombe Group, a private company which was responsible for at least six children's mental health hospitals in the last decade.
These investigations have all reported the physical and emotional abuse, bullying, humiliation of patients by staff, and an excessive use of restrictive and coercive practices such as restraint and seclusion. They follow countless similar investigations and news stories of failings in care across other hospitals under other Trusts.
People on the receiving end of this abuse have spoken out about it for decades. Claims that the investigations are 'shocking' are insulting. They give the impression that these are isolated or unique incidents, that it is a case of 'a few bad apples'; as if we haven't heard account after account of abuse in mental health services (and of exclusion from them), such as those published in Asylum Magazine, as if the friends and families of people who have died in custody, including mental health detention, haven't been marching for over twenty years.
We need to have a conversation about who gets believed: a conversation about power, the systematic silencing of survivor testimony, the weaponisation of mental ill-health, trauma, and distress to discredit and further coerce people who talk about or raise complaints about their experiences of abuse in mental health services."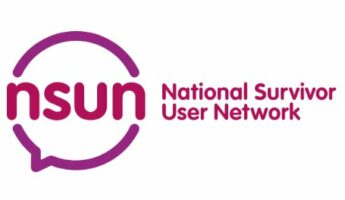 ***
Back to Around the Web