The loss of happiness and sexual satisfaction might be the cost of using antidepressants, according to a new study. Researchers found that healthy people who took the SSRI escitalopram (Lexapro) for less than a month became less reactive to both positive and negative experiences and more likely to have sexual dysfunction.
"It is possible that the clinical effectiveness of SSRIs for MDD is due to this reduced negative affect," the researchers write. "However, if indeed positive affect is also reduced, then this would lead to a more general blunting effect, as often reported by patients taking chronic SSRIs."
They add, "This may also be further supported by our findings that the escitalopram group had significantly higher dysfunction on the dimensions/phases corresponding to orgasm/completion on the CSFQ-14. It is possible that participants taking escitalopram experience greater sexual dysfunction due to experiencing less pleasure."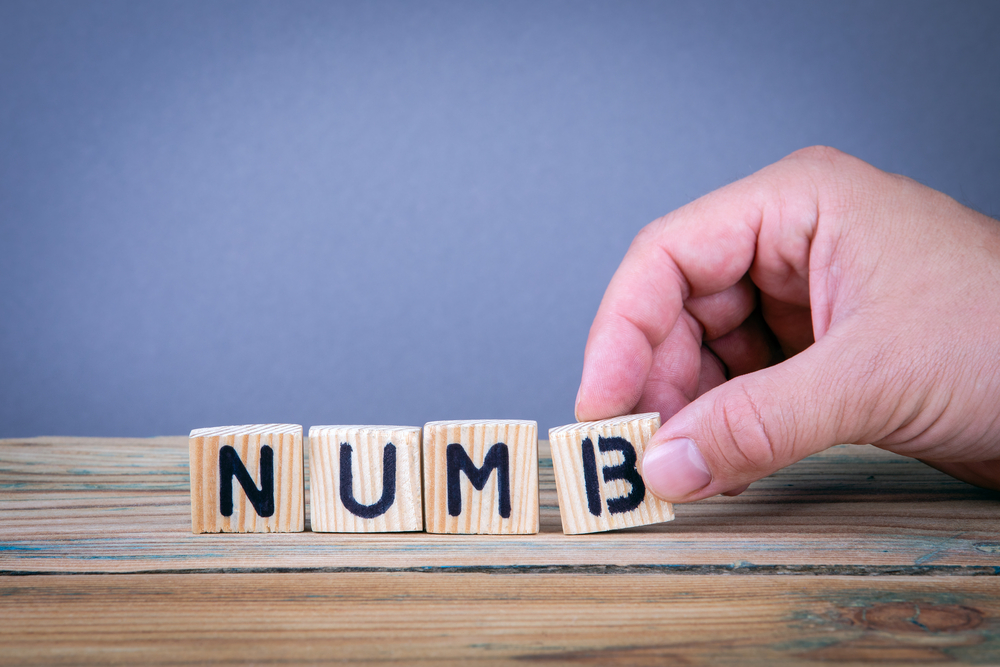 Researchers have known that antidepressants cause blunting or numbing of emotions for over 30 years (see this 1990 article on the subject, for example). Studies have also found that sexual dysfunction is a common effect of the drugs and may be linked to this same numbing of emotions.
One study found that SSRIs cause emotional blunting in up to 75% of patients, while other types of antidepressants (like Wellbutrin) may cause it in 33%. In one paper, it's described like this: "When I want to cry, I can't."
Many of these studies demonstrated that numbing and sexual dysfunction occurred after taking antidepressants, even for people who did not have these symptoms before taking the drugs, and that these symptoms often (but not always) diminish after stopping the drugs.
Nonetheless, some have suggested that emotional blunting and sexual dysfunction are symptoms of the underlying depression that leads to the use of antidepressants—and not a result of the drugs themselves.
The new study helps disentangle this position by testing the effects of the drugs in people who do not have a diagnosis of depression.
The study, a double-blind, placebo-controlled trial, included 66 "healthy" adults who were semi-randomly assigned (the groups were balanced for age, sex, and IQ) to receive Lexapro (escitalopram) or a placebo for an average of 26 days. At the endpoint, they completed a bevy of neuropsychological tests.
The research was led by Christelle Langley and Sophia Armand at the University of Cambridge, UK, and published in Neuropsychopharmacology.
The first finding is that, when asked about sexual function, those who took the drug had a significant decrease in the ability to reach orgasm:
"The escitalopram group had significantly lower scores on the Changes in Sexual Functioning (CSFQ-14) Questionnaire, corresponding to higher dysfunction on dimension 5 (Orgasm/Ejaculation (t (42.25) = 2.68, p = 0.01, Cohen's d = 0.68) and phase 3 (Orgasm/Completion t(42.25) = 2.68, p = 0.01, d = 0.68))."
The other main finding was that the group who took the drug had difficulty with two reinforcement learning tasks. They were asked to repeatedly choose between two options, one of which was far more likely to lead to a reward. After choosing a few times, you learn the pattern and select the one that leads to the reward.
Those who took the SSRI were significantly slower to respond to this pattern by selecting the correct option. This demonstrates that their ability to respond to a positive outcome (reward) or negative outcome (failure) was diminished. This reflects emotional blunting, according to the researchers.
"The novel and important finding was that escitalopram had the specific effect of reducing reinforcement sensitivity in two independent tests," the researchers write.
The researchers found that for most of the other measures, including emotion recognition and measures of cognition like attention and memory, escitalopram did not appear to have a negative effect. However, previous studies have found that antidepressants impair the ability to read social cues and also harm learning and cognition in healthy volunteers.
Of course, a 26-day trial of SSRIs doesn't compare to the years or decades that many people spend taking them. That more prolonged period of use could cause even more harm.
The most important takeaway of the current study, according to the researchers, was that it provides strong evidence that SSRIs cause emotional blunting even in people without depressive symptoms:
"The results have important clinical implications as they may reflect the blunting effect often reported by patients with neuropsychiatric disorders receiving chronic SSRI treatment," the researchers write.
This may be especially relevant since SSRIs are prescribed for many reasons, including anxiety, PMS, fibromyalgia, IBS, OCD, bulimia, and PTSD. People receiving the drugs for these other indications may not even consider that the cost will be the loss of positive emotions and sexual functioning. And for people with depression? The drugs might reinforce two of the worst symptoms.
****
Langley, C., Armand, S., Luo, Q., Savulich, G., Segerberg, T., Søndergaard, A., . . . & Sahakian, B. J. (2023). Chronic escitalopram in healthy volunteers has specific effects on reinforcement sensitivity: a double-blind, placebo-controlled semi-randomized study. Neuropsychopharmacology. https://doi.org/10.1038/s41386-022-01523-x (Link)