From AP: "The federal government says it will begin a targeted crackdown on nursing homes' abuse of 'antipsychotic' drugs and misdiagnoses of 'schizophrenia' in patients.
The Centers for Medicare and Medicaid Services is launching investigations this month into select nursing homes, aimed at verifying whether patients have been properly 'diagnosed' with the 'psychiatric disorder.'
Evidence has mounted over decades that some facilities wrongly 'diagnose' residents with 'schizophrenia' or administer 'antipsychotic' drugs to sedate them, despite dangerous side effects that could include death, according to the agency.
. . . Some facilities may be dodging increased scrutiny around gratuitous use of antipsychotic medications by coding residents as having 'schizophrenia,' even when they do not show signs of the extremely rare 'disorder,' a government report last year found. Less than 1% of the population is believed to have 'schizophrenia' . . .
A November report from the HHS Office of the Inspector General, however, revealed that the number of residents reported as having 'schizophrenia' without a corresponding 'diagnosis' skyrocketed between 2015 and 2019, with 99 nursing homes in the country reporting that 20% or more of their residents have the 'disorder.'"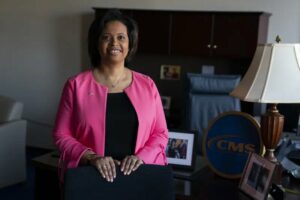 ***
Back to Around the Web