From Tikkun/Jeremy Lent: "Imagine living in a home with structural flaws in the foundations. At first, you might not notice too much. Every now and then, some cracks might appear in the walls. If they got too bad, you might apply a new coat of paint, and things would seem fine again—for a while.
But suppose your house were in an earthquake zone? Some of us who live in California know what it's like to call in a structural engineer and be told the foundations need to be retrofitted if the house is to survive the Big One. Sometimes foundation work is necessary if there are hidden flaws that our home is built on.
We can think of our civilization's worldview as a cognitive home that we all live in—an edifice of ideas that's arisen layer by layer over older constructions put together by generations past. Our global civilization is facing the threat of its own Big One in the form of climate change, resource depletion, and species extinction. If our worldview is built on shaky foundations, we need to know about it: we need to find the cracks and repair them before it's too late.
Our worldview is the set of assumptions we hold about how things work: how society functions, its relationship with the natural world, what's valuable and what's possible. It often remains unquestioned and unstated but is deeply felt and underlies many of the choices we make in our lives.
We form our worldview implicitly as we grow up, from family, friends, and culture, and once it's set, we're barely aware of it unless we're presented with a different worldview for comparison. The unconscious origin of our worldview makes it quite inflexible. That's fine when it's working for us. But suppose our worldview is causing us to act collectively in ways that could undermine humanity's future? Then it would be valuable to become more conscious of it.
In researching my book, The Patterning Instinct: A Cultural History of Humanity's Search for Meaning, I excavated the hidden layers of our modern worldview and found that many of the ideas we hold sacrosanct are based on flawed foundations. They are myths that emerged from erroneous assumptions made at different times and places in history. They've been repeated so frequently that, for many people, it may never occur to question them. But we need to do so, because the foundations of our civilization's worldview are structurally unsound."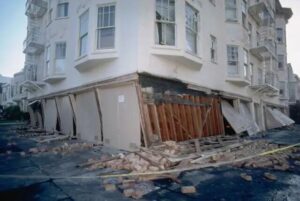 ***
Back to Around the Web