With the ongoing epidemics of anxiety, depression and drug addiction refusing to abate, as well as the proposed introduction of medical assistance in dying (assisted suicide) for people with mental illnesses in Canada, it has become starkly clear that the mental health status quo is failing the people it's meant to serve.
In this essay, I make a case for a radical rethinking about how we might serve those who are suffering deeply, at this crucial time.
It will not be a paradigm of treating disorder, but a paradigm of educating individuals in how to live a good life, such as by viewing ourselves the way that a happy, secure person does. Only the lucky few receive this kind of practical education in childhood. The rest of us have to learn it in adulthood.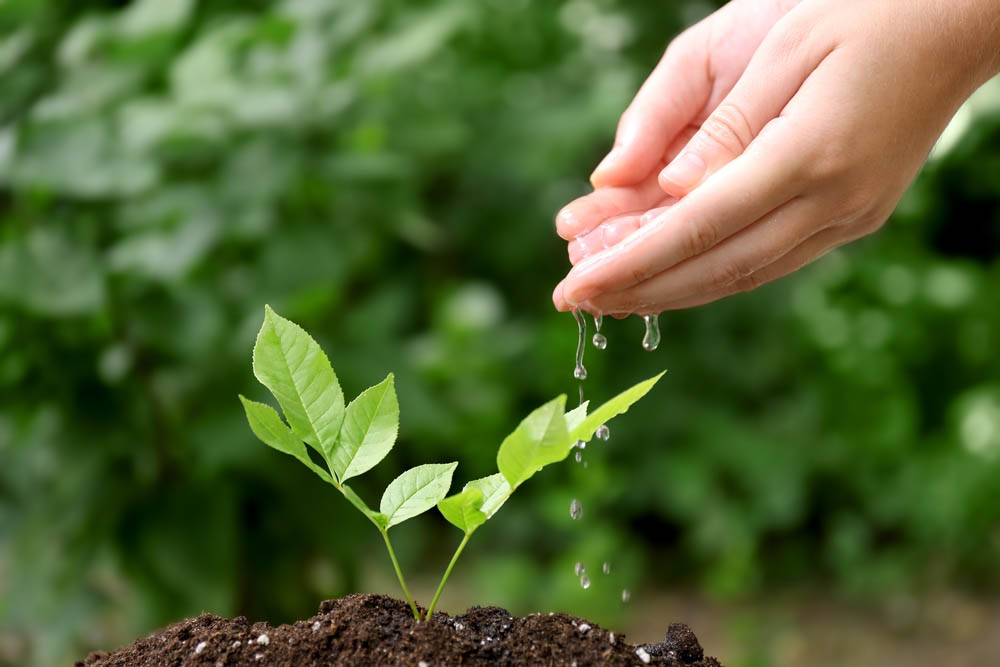 A Neglected Houseplant Needs Sunlight and Water Before Medicine
Before we can consider a withered houseplant to be diseased, we first make sure that it has received enough sunlight and water. If fulfilling these basic needs causes the plant to thrive, we cannot truthfully say that there was anything wrong with the plant. It is the environment that is at fault.
In the same way, we comfort a crying baby by giving them what they need, materially or emotionally. We do not watch them helplessly, dose them with drugs (prescription or recreational) or euthanize them.
For some reason, we do not apply to our own lives these fundamental principles for how to take care of life. Most adult human beings who experience suffering are painfully deficient in love, acceptance and validation. Many of us do not fulfill our most basic physiological needs, such as breathing deeply enough, sleeping well enough and exercising regularly. Yet rather than giving ourselves the essentials, we might take drugs that we do not need (prescription or recreational), or simply suffer in silence. Psychiatric drugs will never completely alleviate our suffering because our bodies are not deficient in drugs.
Part of the reason we suffer is that, unless we had love, acceptance and validation normalized in childhood, these essentials register as alien and unnatural in adult life. Even when we attempt to give ourselves the same using the self-authority that we each have as an adult, it's only the feeling of being unloved that resonates as "what we deserve" or "the way things are." This is not a personal failing, but a failure of our parents and caregivers. If we are to thrive as adults, we must exceed our parents by learning what they did not show us.
Our Modern World Teaches Misery
To take a full account of human suffering, we have to acknowledge that our happiness and inner peace are dramatically affected by our environment, both past and present. If our environment is injurious, we must locate the harms in our environment, and remove either the harms or ourselves from the environment. We would be remiss only to search within individuals for the causes of suffering.
Even outside of dysfunctional households, which is where we usually look first, our modern world does not provide the conditions for happiness and inner peace. Sometimes, it is actively harmful to our mental well-being.
It isn't only bad parents, but bad teachers and employers, who teach us that they hold the keys to our worth and esteem, and that we must meet their requirements before we are allowed to feel a fundamental level of self-worth. Too often, they teach us to say yes when we mean no, for their own convenience and not for our moral development. Then, when we must work to live, we often end up living to work, and neglecting our own self-care as a result.
Advertisers teach us that we are not good enough unless we purchase the products that they've manufactured to solve deficiencies that they've imagined in us. The popular news media is not journalistically informative as much as it has become an attention-grabbing spectacle of one train wreck after another. Social media—which once held the promise of democratizing all voices—too often causes us to compare the complexity of our private or inner lives with the carefully curated and polished exteriors of others, to which we cannot possibly compare.
The world has taught us how to feel miserable and inadequate.
What Do the Professionals Do When We Seek Relief?
When a person who experiences suffering sees a psychiatrist, they are usually prescribed medication. They are not taught how to cultivate healthy thought processes that lead to happiness and peace, and it seems almost absurd to expect this kind of guidance from a modern-day psychiatrist. Indeed, it is not obvious that psychiatry as a discipline actually understands how an unhappy person might become happy again, except through medication.
Perhaps because it counts itself as a medical discipline, psychiatry seems to take the stance that happiness occurs when we are in a default state of health, and that various forms of unhappiness are medical problems that must be treated with the right medicine. This medical paradigm produces a blind spot where psychiatrists do not seem to fully recognize that the mind-body link works both ways, and that our thoughts inexorably affect our bodies too. Worse, psychiatry's standing as a medical discipline might actually require wilful blindness to the two-way nature of the mind-body link.
Psychotherapists understand the mind-body link much better, but as a feature of their profession, they are reluctant to teach their clients straightforwardly how to think. When you ask a therapist how to think like a confident, secure person, they will usually remind you that "therapy is not about giving advice" and that they "don't have a magic wand." Manualized modalities like CBT (cognitive-behavioural therapy) and DBT (dialectical behavior therapy) come closer to providing the guidance that we need and crave, but they are still centred around disorder, not health. ACT (acceptance and commitment therapy) enters the right ballpark. No matter the modality, however, well-trained therapists are systematically averse to dominating therapy sessions with lectures about how to live an excellent life.
I return to my claim that we must teach happiness and inner peace. These essential emotions do not come naturally in our modern world, and the distressed emotions that we feel instead are not "things" that can simply be removed (the way that a tumour is). Instead, happiness is the outcome of internal processes that must be cultivated intentionally. Few secular practices teach us how to do this.
Where Have the Teachers Gone?
In ancient Greece, you might visit the agora and speak to your favourite philosopher about how to live a good life. Sometimes, they will even leave you better off than when you had started. Today, in the public sphere, the pursuit of anti-intellectual pride is more common than the pursuit of wisdom.
This brings us to professions that exist outside of the mental health orthodoxy. I write this from the perspective of a career-long hypnotherapist: It is scandalous that unregulated professions, such as my own, are the ones that are most willing to look beyond blame and pathology in order to find and communicate healthy lines of thought. This is not an endorsement of hypnotherapy (or life coaching and related practices), so much as an indictment of the professions that we are advised to seek counsel in. Every profession has its strengths and weaknesses—you should not seek a life coach when you are experiencing a florid psychotic episode, and you should not seek a psychiatrist when you want moral guidance—but it follows that professions that do not pathologize their clients must find solutions for them instead.
I have met many compassionate psychiatrists, psychologists and psychotherapists who are hamstrung by the methods and standards of the profession they have joined. I believe that their compassion would go much further if they were permitted to straightforwardly teach their clients how to find happiness. Part of the reason they won't (or won't admit to it) is that many of their colleagues will cringe or bristle at the idea. The business of treating mental illness is most definitely not the business of teaching happiness.
Mental health care must become a study in mental health, not only mental illness. I challenge compassionate mental health professionals to fervently pursue happiness in their own personal lives, and I challenge their professional bodies not to censure (even casually) practitioners who are strongly directive in teaching their clients or patients how they might find happiness too. When a client's distress is caused by a lack of guidance in an often-hostile environment, it would be cruel to leave them so unguided.
Human beings sleep better at night when we learn how to be self-accepting, drink less alcohol when we are unconditionally self-loving, and experience less anxiety in groups when we believe that we are fundamentally equal to every other adult in the room. What is the purpose of medicalizing insomnia, alcohol use and anxiety, then, except to crystallize suffering? Why are we not teaching people that self-acceptance comes from the best-informed of authorities, that love is a positive-sum game (such that self-love increases the amount of love in the world), and that an inalienable sense of equality is our fundamental right?
A Few Principles for Happiness and Peace
As a human being, regardless of whether you are a mental health professional or a consumer of mental health services, there are a few basic principles for happiness that will certainly apply to you:
You have a mind-body link, which means that your thoughts have consequences to how you perceive the world, how you feel, and how you experience life. Just as we must be mindful of how we speak to a child, we must be mindful of what we think to ourselves. The words you will not speak to others should not be thoughts that you think to yourself, either.

As a prerequisite for happiness, you must treat yourself as a living human being. The rules for how we treat people are very different from the rules for how we treat objects: only objects can be discarded or verbally abused without consequences, and only objects can be appraised as worthless. Living human beings cannot.

You must believe the evidence of your eyes and ears over anything that you have to imagine or remember, since neither imagination nor memory give evidence of the present moment. When you see and hear that you are safe, you can believe it.
By adulthood, you have the moral authority to consider yourself an equal to other adults—not only at election time, but in everyday life. This means that your self-advocacy is valid and, in fact, comes from the person who is best positioned to speak on your behalf.
Your inner critic is not your conscience, nor a truth-teller. Criticism with merit comes from appreciation for the subject. If you wouldn't take restaurant recommendations from somebody who hates fine dining, or book recommendations from somebody who hates books, why would you take life advice from your inner critic?
Healing from emotional wounds is not only possible, but inevitable, when you maintain on a long enough timeline the conditions that allow healing to occur.

This is a short and incomplete list, but it should give you a flavour of the conversations that are not happening often enough in psychiatrists' and psychologists' offices. I have outlined the case for why these conversations must happen.
When we are quick to pathologize suffering, yet we do not provide even the most basic fundamentals for healthy living, we are all but discarding the houseplant that can be rehabilitated with sunlight and water. When we do this to our fellow human beings, it is inhumanity of the highest order.
***
Mad in America hosts blogs by a diverse group of writers. These posts are designed to serve as a public forum for a discussion—broadly speaking—of psychiatry and its treatments. The opinions expressed are the writers' own.
***
Mad in America has made some changes to the commenting process. You no longer need to login or create an account on our site to comment. The only information needed is your name, email and comment text. Comments made with an account prior to this change will remain visible on the site.