From KERA News: "A federal judge called Texas' use of psychotropic drugs on foster children appalling and in violation of the state's own standards.
Speaking at a Wednesday hearing in the 12-year old federal foster care litigation, Judge Janis Jack said she was saddened by a report filed last month by court monitors on the use of psychotropic drugs in the Texas foster care system.
The report was based on multi-day visits to 14 group homes, or residential treatment facilities.
'Were you not shocked with this Ms. Muth?' Jack inquired of new department of Family and Protective Services Commissioner Stephanie Muth. 'The massive amount of drugs that are given to these children just because these group homes really can't handle the children?'
. . . Karl Neudorfer, an assistant attorney general representing DFPS, said he disagreed with the characterization that the state doesn't care about the misuse of psychotropic drugs.
Jack fired back: 'Yes or no,' does the state believe it is bound by the injunction to monitor and keep kids safe from drug misuse?
He demurred.
'These children are being repeatedly raped in your care. They're being drugged in your care if they complain. If their behavior is not up to snuff, they're getting psychotropic drugs. And that is not safe,' she said."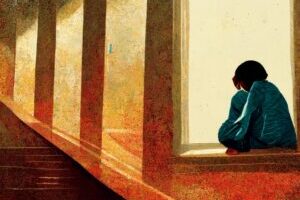 ***
Back to Around the Web