From The Globe and Mail: "A researcher, scholar and gifted philosopher-poet, Erin Soros has garnered two National Magazine Awards, a CBC Literary Award, and a Simon Fraser University residency.
She also has a history of serious trauma.
This May, Ms. Soros won a Writers' Union of Canada award for her account of seeking mental-health help in 2022, and then getting detained in a Vancouver psychiatric hospital, where she was threatened, stripped, tied down with four-point restraints, and forcibly tranquillized. She described this involuntary 'care' as unnecessary, brutal, traumatizing, and like 'institutionalized rape.'
During the research for my book, I interviewed hundreds of ordinary, intelligent people like Ms. Soros who have experienced forced psychiatric treatment — overstretched single parents, struggling university students, war refugees, sexual assault victims, and those who'd recently lost spouses or jobs — and many of them shared similar stories and perspectives. After being committed by apparently well-intentioned, risk-averse or overprotective psychiatric professionals, declining psychotropic drugs became evidence of 'lack of insight' into their 'need for treatment'; security guards, restraints and forced drugging often followed. I also found mental-health law powers being increasingly used in social or institutional management: Staff in schools, foster and group homes, workplaces and government agencies, housing, long-term care facilities, and mental-health hotlines often get disruptive, distressed or protesting people forcibly taken to psychiatric hospitals.
When politicians, pundits and others call for expanding involuntary commitment, is this what they are picturing?"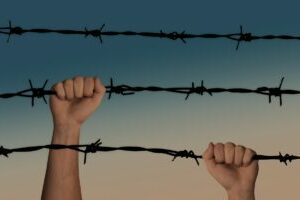 ***
Back to Around the Web