The 74, a nonprofit that covers education, posted this story from Active Minds founder Alison Malmon on the importance of peer programs instituted in high schools as a way to aid teen mental health:
"When my brother Brian died by suicide during my freshman year in college, my family learned that he had suffered in silence for years. The national conversation at the time deemed mental health struggles something uncommon, shameful and easily detectable to outsiders. . . . 
Young people are uniquely positioned to directly and indirectly affect their peers' perceptions of mental health issues and their likelihood of seeking help. As friends are usually the first to hear when a young person is struggling, peer-to-peer programs have a reach that school-led mental health initiatives do not. Many districts lack the funding and personnel to bring robust resources into the classrooms. Adding a student-led organization offering tailored resources for youth is a cost-effective and direct way to address these constraints and reach students.
Determined to do something to help students like Brian, I started Active Minds from my dorm room in 2003 to educate and activate youth to transform mental health culture among their peers and save lives. Twenty years later, Active Minds is used in more than 1,000 middle schools, high schools and colleges communities, offering resources to more than 8 million youth. We've learned that youth are highly effective drivers in shifting school climate to be more supportive of mental health, increasing the likelihood that their friends will ask for help when needed.
Through my organization's youth-led chapters, students can launch an afterschool group with at least two of their peers and the support of an adviser — a teacher, counselor or other school staff member. . . . 
These and other youth-led organizations are working toward granting young people a seat at the decision-making table. These movements are grounded in the belief that empowered students can affect real change. By providing them with opportunities to take leadership roles and engage in advocacy, parents, guardians, teachers and school administrators can ensure that young people have a voice in shaping mental health policies for their school communities and states."
Article →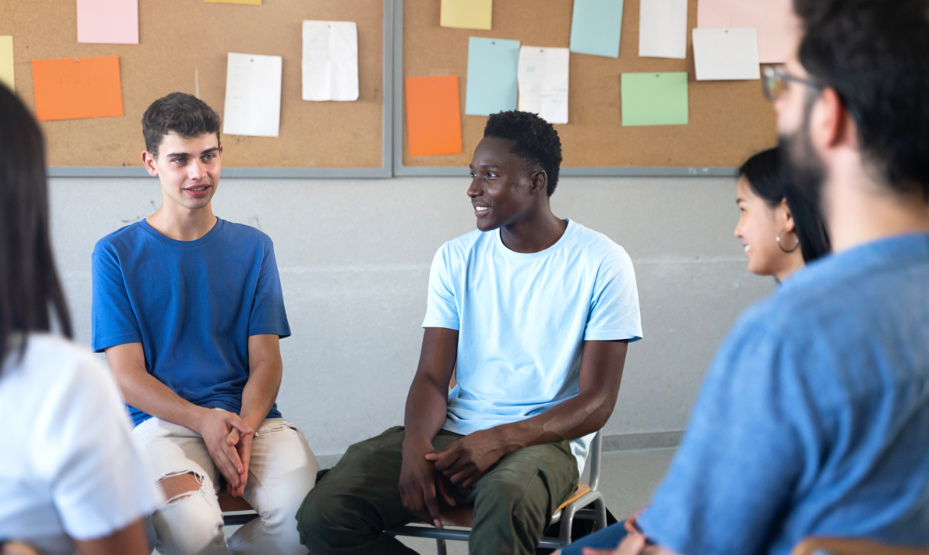 ***
More from Around the Web
More from Mad in the Family