"…This is a very disturbed little boy with obvious homicidal and suicidal ideations. Without consistent psychiatric care and an intense psychopharmaceutical regimen, I foresee little chance for him to succeed…"
I was eight years old when the report this excerpt comes from was written. It is taken from one of the many reports written about me during one of my dozens of commitments to psychiatric facilities. By the time this was written, I was on my third commitment and I had already been on adult level antipsychotic medications since the age of three. Give that a second to absorb. I was eight years old.
What does it say about a child when a psychiatrist calls them "very disturbed," and is able to so definitively identify "obvious homicidal and suicidal ideations" in them?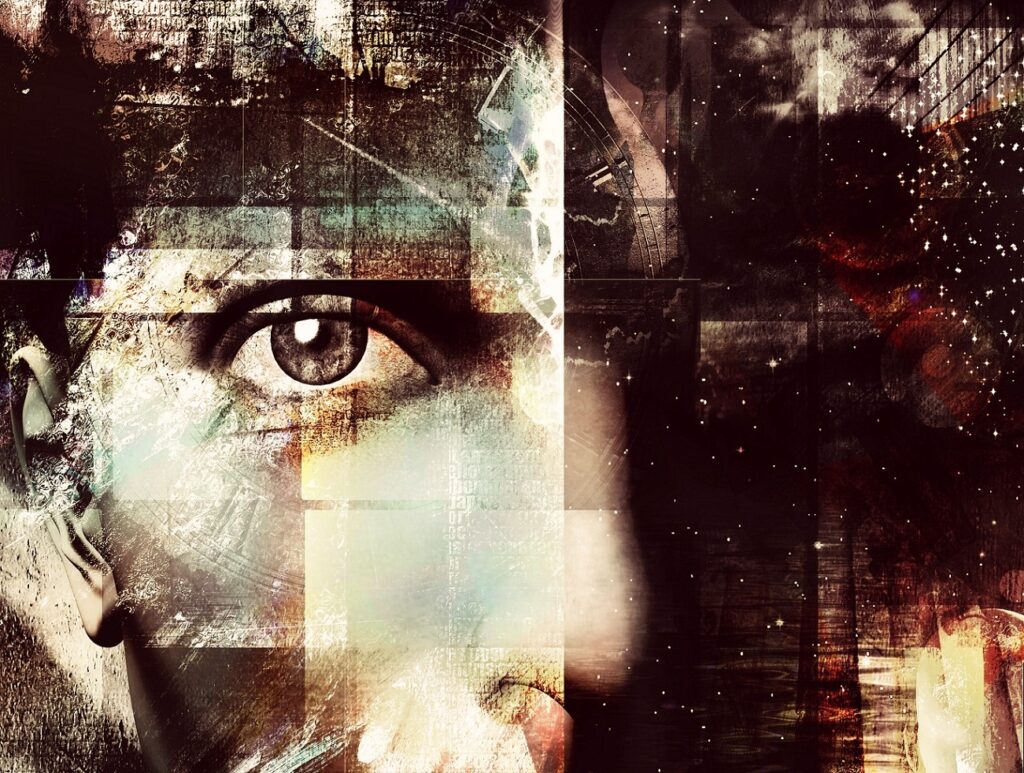 I have never shied from the reality of my mental illness. I did not have the luxury of pretending I was okay, not ever. Mine were not subtle delusions, or the quiet madness that festers deep inside, out of sight from those around you. My psychoses were volatile things that violently intruded into every aspect of my childhood. In those early years, when I was too young to know what was wrong with me or how to cope with it, I struggled just to get through one day without wishing I was dead.
Can you comprehend the loneliness that accompanies the knowledge that there is something deeply, intrinsically wrong with you, but nobody knows what it is or how to help you? Can you imagine the helplessness that comes with knowing that you cannot control your own mind, that you can't stop the demons in your head from screaming at you or seeing awful things that make you wish you were blind?
Do you have any idea what it is like to be a child who knows for a fact that their parents are scared, not just for them but of them?
I was seven when I learned that my father was scared of me. He told one of my doctors that he was afraid that he would wake up one night to find me standing over him with a knife. He was afraid I was going to hurt my younger siblings. My own father, the man I idolized as the epitome of all that was cool, was scared of me.
When you're seven years old and everyone knows you're crazy, there doesn't exist a lonelier feeling. It's cold, and it makes you hate everything about yourself.
To cope with the loneliness that spawned from my being seen as sick by others of my age, I kept away from most other children. Reading allowed me to escape for a time. I found some balance of peace spending time outdoors by myself. I loved animals and spent more time with them than anything else. Animals and I got along great; they didn't ask me what was wrong with me, they were just happy I was around.
There were certain voices in my head that weren't antagonistic, which led to hours of conversations with them. To my young mind, the voices were real people; the bad ones scared me and made me hate myself, but the others… they became my friends.
The only real friend I had outside of my own head was Michelle. I met her when I was eight. We bonded over a mutual love for Alvin Schwartz's Scary Stories to Tell in the Dark. She was a tomboy who thought nothing of walking through a creek or catching lizards. She wasn't scared of me despite all the stories told about me in school. I remember the way she used to laugh at fart jokes and the way she knew all about comic books and Ninja Turtles.
Our friendship lasted only a year. When I was nine, I remember my father getting a phone call. I remember the look in his eyes when he handed me the phone. Michelle's aunt was on the phone. Michelle had been out with her sister the night before and it had rained. Her sister's car hydroplaned on a corner and wrapped itself around a tree. I remember everything going very quiet in my head as she was talking. Aside from a couple of my pets dying, this was my first experience with death.
Loneliness is much sharper and cuts much deeper when you experience it after having a good friend. Before, when I was ostracized for being crazy, I didn't have anything to compare it to. The loneliness was just a state of being. It sucked but I was used to it. After Michelle died, not having any real friends bit deeply into my soul.
Fast forward to 2002. I am 19 years old and have related this story to a reporter from a jail cell. We're exploring my mental health and the life events that led to my being incarcerated. He tells me that he can't find anything on Michelle's death, or in fact any record of her whatsoever. I call my grandparents and ask them to go through my old yearbooks and still, we can't find her.
We can't find her because my only childhood friend never existed. There was no little green-eyed girl named Michelle Lavender who died in a car accident in 1992. Yet… I remember her. I remember her clearly! This contradiction threw me into a tailspin. It led to a five-year period of discovering that many things in my past I remembered happening never did.
If we are the sum of our experiences, and our experiences are based on our memoirs and the emotional impact they had on us, but none of those experiences actually happened, what does that make me? If the sum of my experience exists only as fractured memories that never happened, who am I?
I don't know. But what I do know is that it has led me to a near-constant questioning of every aspect in my life. In 2019, I met the woman who has become my wife. She is everything I ever hoped for. We spend almost two hours every morning on the phone, see each other in video visitation at least every other week. She knows everything about me. She knows about Michelle. She knows the crippling fear I have of my own identity, the questions I have about my reality.
She knows that I fear I am actually sitting on the phone for two hours a day or more, talking to a dead line.
She knows that I fear that I am going to wake up one day to find that I am strapped to a hospital bed, having hallucinated these last twenty-plus years and all the good things that have happened, my growth and my journey towards being a real human being. I fear I will find that my nearly five-year relationship with my beloved wife has been nothing more than a fever dream, just another desperate attempt to cope with this fractured landscape of broken mirrors that is my mind.
If she is a dream, if my small successes in life are just madness, then let me sleep. Better to be crazy than to be nothing.
***
Mad in America hosts blogs by a diverse group of writers. These posts are designed to serve as a public forum for a discussion—broadly speaking—of psychiatry and its treatments. The opinions expressed are the writers' own.
***
Mad in America has made some changes to the commenting process. You no longer need to login or create an account on our site to comment. The only information needed is your name, email and comment text. Comments made with an account prior to this change will remain visible on the site.