From Alice-Miller.com: "Whoever they are and however dreadful their crimes, deep down inside every dictator, mass murderer, terrorist cowers the humiliated child they once were, a child that has only survived through the complete and utter denial of its feelings of helplessness. But this complete denial of suffering once borne creates an inner void. Very many of these people will never develop a capacity for normal human compassion. Thus they have few if any qualms about destroying human life, neither that of others nor the void they carry around inside themselves.
In my view, and on the basis of the research I have done into the childhood histories of the most ruthless dictators, like Hitler, Stalin, Mao or Ceaușescu, terrorism in general and the recent [2001] horrifying attacks on the United States are a macabre but precise demonstration of what happens to millions and millions of children the world over in the name of good parenting. And unfortunately, society turns a blind eye. The horrors of terrorist violence are something we can all watch on our television screens; the horrors in which children grow up are very rarely shown in the media. Thus, most people are not informed about the main source of hatred. They speculate about political, religious, economic or cultural reasons, but the speculations are turning in darkness because the true reason must remain obscured: the suppression and subsequent denial of early rage that often ends up in hatred with an endless number of ideologies.
Hatred is hatred and rage is rage, all over the world and at any time the same, in Serbia, Rwanda or Afghanistan. They are always the fruits of very strong emotions, reactions to injuries to their dignity endured in childhood, normal reactions of the body that were not allowed to express themselves in a safe way. Nobody comes to the world with the wish to destroy. Every newborn, independently from the culture, religion or ethnic origins needs to love, be loved, protected, and respected. This is his biological design. If he is maltreated by a cruel upbringing, he will develop the very strong wish to take revenge. He will be driven to destroy others or himself, but only by his history and never by inborn genes. The idea of destructive genes is a modern version of the fairy tale talking about the 'devil's children' who need to be chastised to become obedient and nice.
In these dreadful weeks, all of us have experienced as adults what many children go through every single day. They stand helpless, speechless, and trembling before the unpredictable, incomprehensible, brutal, indescribable violence of their parents, who thus avenge themselves unconsciously for the sufferings of their own childhood, sufferings they have never come to terms with because they too have denied their very existence. We only need to recall our feelings on September 11 to have some idea of the intensity of those sufferings. All of us were gripped by horror, dread, and fear. But the connections between terrorism and childhood are still hardly recognized. It is time to take the facts seriously."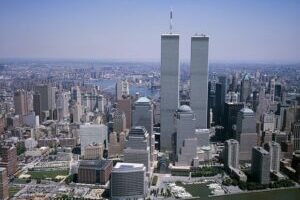 ***
Back to Around the Web