It was about 10 years ago I wrote in a MIA blog post that if I thought that it was possible, I would have opened a string of clinics all over the country to help get people off of antidepressants. Unfortunately, the problems that sometimes occur when people try to stop an SSRI antidepressant are still much more severe and long-lasting than the medical profession acknowledges, and there is no antidote to these problems. My blog post goes on to explain this in more detail.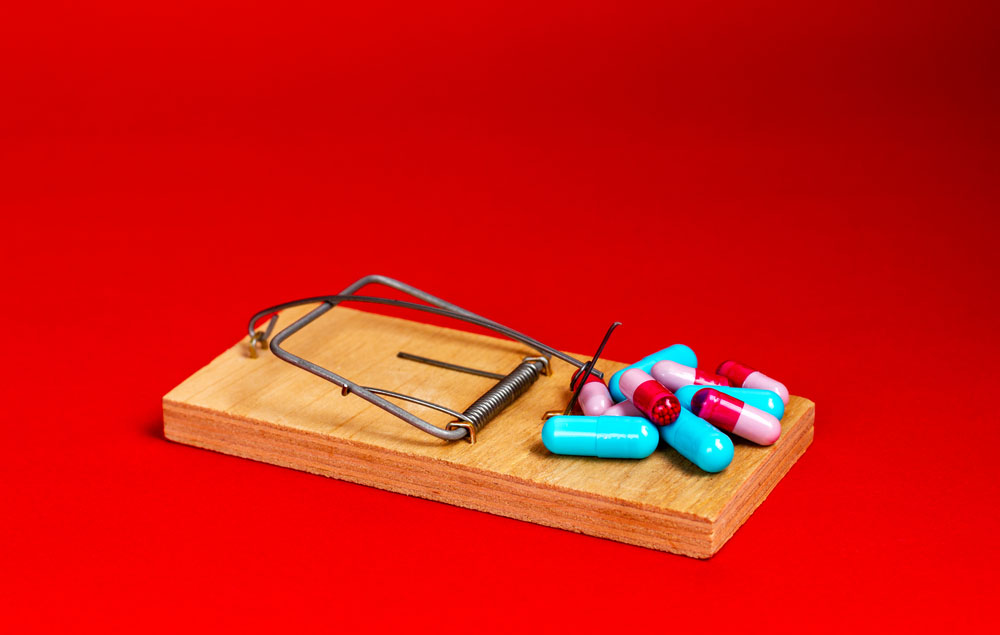 As I wrote in a blog on August 2020, my seeming pessimism was commented upon by MIA readers, and I took the criticism to heart, and renewed my efforts to help people to stop SSRIs. In this blog I discuss the issues related to antidepressant withdrawal, but most importantly I write that there is no way to predict who is going to develop the most severe problem, akathisia, and it's cousin, late onset akathisia that occurs months after successful tapering. My opinion is that these problems do not result, as most people think, from tapering too fast. In my experience, it happens even with very slow tapering. It is unpredictable. As a consequence of tapering, akathisia is devastating. I do not think that anyone who has not already experienced akathisia can realistically be prepared for this possibility through informed consent; it is simply too uncomfortable to be fully imagined in advance. This is what keeps me from my string of withdrawal clinics.
Because of the uncertainty, I felt that I could not honestly tell people that I could guarantee that my strategies would safely allow them to stop taking the serotonin based antidepressants, or that they would even be able to stop. The data indicates that not everyone is able to stop. There isn't data that clarifies how common akathisia and late onset akathisia is in people who stop taking these drugs, but I saw it fairly often. Too often to be able to say that this is very rare and unlikely to happen.
The difficulties stopping antidepressant are summarized by Dr. John Read in a Psychology Today article updated on 9/15/23. In a survey of British antidepressant users, 10% stopped with no major issues, 10 percent stopped with some difficulty, 34 percent stopped with great difficulty and 46 percent were unable to stop despite wanting to. Only 3 percent had been told about the risk of withdrawal effects when first prescribed the drugs and only 8% reported that services have been helpful and adequate to help them stop antidepressants. Dr. Read recognizes the need for greater education of mental health professionals to assist with deprescribing. Forty five percent of patients were told in advance that they can stop in a few days or weeks without problems. Forty four percent were unable to get informed advice about how to safely stop, and 41 percent were told that their withdrawal was actually relapse.
While physicians are largely uneducated, 13 deprescribing services were surveyed to determine common practices (Cooper et al. 3/15/23 PLOS ONE). These services used gradual tapering of medication with smaller reductions as the total dose became smaller (hyperbolic tapering), individualized reduction schedules led by the patient and support and reassurance throughout the process of tapering. These are the most useful aspects of helping someone to get off of SSRIs.
Fundamentally the medical strategy for deprescribing revolves around tapering the SSRI slowly theoretically allowing the serotonin receptors to adjust to the lower drug dosage and ultimately the absence of the drug. However, this theoretical framework doesn't explain why some people remain symptomatic for years after stopping SSRIs. It also doesn't explain the many withdrawal and toxic symptoms which are seemingly unrelated to serotonin receptors.
It appears that the SSRI withdrawal problems are more than just the serotonin receptors resetting. One hypothesis relates to the effects of BDNF, brain derived neurotrophic factor (BDNF). BDNF is involved in the integrity of the nervous system, including neuronal maintenance, neuronal survival, plasticity and neurotransmitter regulation. Patients with psychiatric and neurodegenerative disorders often have reduced BDNF concentrations in their blood and brain. There is research that shows SSRIs enhance BDNF gene expression. Perhaps some of the withdrawal related symptoms relate to a relative lack of BDNF when the SSRI is removed. This might explain why people suffering from SSRI withdrawal find exercise helpful. Exercise stimulates BDNF.
The most elegant hypothesis for the cause of protracted withdrawal symptoms has been proposed by Dr. Healy. He has been able to tie together the myriad withdrawal symptoms, the protracted withdrawal symptoms and PSSD with the concept that the drugs damage the sensory receptors, a neuropathy of small c-fiber neurons. Noting that anticholinergic drugs in a low dose have been shown to promote small nerve fiber ending to regrow, this suggests a possible treatment that promotes a faster regrowth. It is not necessarily an immediate antidote to problems like akathisia, but promises to speed recovery. This hypothesis needs further testing, but explains more of the variety and persistence of withdrawal symptoms than does receptor resetting.
It is heartening that deprescribing SSRIs is becoming more popular, although the emphasis on tapering strategies related to serotonin receptor resetting is clearly only addressing a part of the problem and cannot guarantee that tapering is going to be safe and successful. Except for the in vitro receptor saturation data suggesting a slower taper as the dose is reduced, there is no scientific data regarding tapering strategies. This in vitro data has not been studied to determine how much it correlates with in vivo data. There is no scientific study that programs adding in health promoting strategies such as supplements, meditation, mindfulness and yoga and even psychotherapy can promise a safe and effective withdrawal either.
Tapering carefully is certainly important and makes the process more comfortable, but it cannot prevent protracted withdrawal symptoms and cannot guarantee that a person will be able to stop the drugs or that akathisia or delayed akathisia or other sever and potentially protracted symptoms will not occur. While it is best to stop taking these neurotoxic drugs if at all possible, and what we have to work with right now is tapering strategy, this is far from being the only variable involved and needs to be approached with caution. What is needed at this juncture is solid scientific research to establish a pathophysiology to explain why these severe and persistent SSRI withdrawal effects occur, and to develop treatment strategies—not just tapering strategies—that will address these problems.
***
Mad in America hosts blogs by a diverse group of writers. These posts are designed to serve as a public forum for a discussion—broadly speaking—of psychiatry and its treatments. The opinions expressed are the writers' own.
***
Mad in America has made some changes to the commenting process. You no longer need to login or create an account on our site to comment. The only information needed is your name, email and comment text. Comments made with an account prior to this change will remain visible on the site.