In a piece for The Nation, writer and high school student Eshaan Mani answers the pressing question of how to help struggling youths with a discussion of the root causes—including poverty, food insecurity, racism and anti-LGBTQ+ bigotry, and academic stress.
"When I walked into my high school auditorium last December, I sensed something was wrong. The air felt heavy, the ground unstable. There was pin-drop silence, save for some stray sniffles from faculty members. One teacher's reddened eyes stared straight ahead, not acknowledging anyone passing by her. Another struggled to make eye contact. But it was when our headmaster walked onstage and announced the suicide of a sophomore student that everyone in the auditorium was shattered.
After the assembly, people flooded the counseling offices. The school had called on community partners and sister schools to help comfort and support the 650 students. But they could only get to a fraction of the grief-stricken, many of whom are, months later, still reeling in the wake of a friend's passing.
What became immediately apparent—despite my school's sincere efforts at community-building and emotional support—was that schools still hadn't figured out the right way to deal with the student mental health crisis. But can they do it alone?
Today, 11.5 percent of high school-age youth experience severe major depression. . . . 
The root causes of a student's mental health struggles are rarely confronted. 'We even have a mental health week, but the very core of the problem—that students are overburdened with stress—is never tackled,' said Tanisha Agrawal, a high school senior in Pennsylvania. Agrawal noted that her school, which ranks among the top public schools in the nation, is plagued by 'cutthroat competition.' . . . 
Other issues cannot be solved by individual actions, such as systemic racism, homophobia, and transphobia. Data shows that queer and trans youth are four times more likely to consider or attempt suicide than their peers, and up to 51 percent of transgender adolescents reported engaging in suicidal behaviors. Efforts to suppress self-expression—like Florida's 'Don't Say Gay' bill—only worsen the mental health crisis affecting the LGBTQ+ population in schools.
'Some students—moreso students of color—have been pushed out of the classroom into the juvenile justice setting, in particular, if their trauma from issues at home makes them act out in class," Howard said. "If a student shares that they might be experiencing suicidality or other thoughts of self-harm, then out of ignorance or fear, the police are often called. This law enforcement response leads to a student feeling less safe and connected versus being supported.'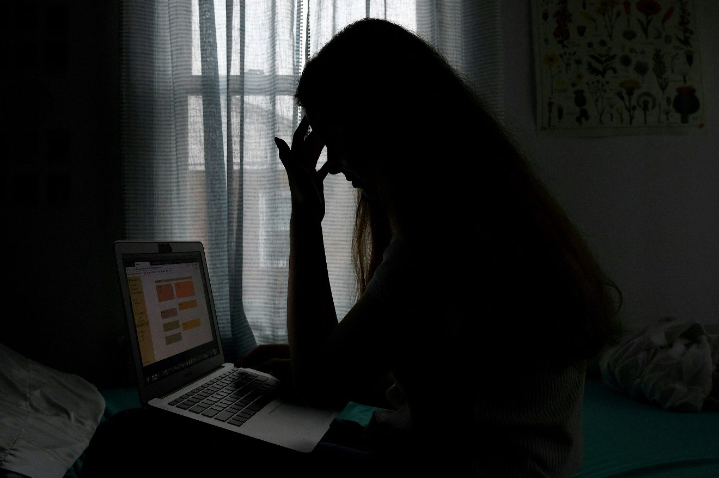 ***
More from Around the Web
More from Mad in the Family