There is a guy named David Kennedy who, along with other people, figured out how to cut the murder rate of a city in half overnight. It was called the "Boston Miracle" and was covered heavily in the media, but no other city would reproduce the program.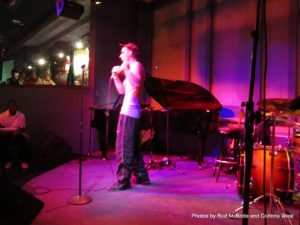 David Kennedy spent the next 15 years trying to get this program replicated, just as we in the recovery movement have. We've known since Judi Chamberlin's "On Our Own," came out that peer programs have better outcomes and lower costs, yet they are still a very small minority of mental health care. Looking at Don't Shoot, his riveting, poetic, powerful and well documented book, is very instructive for our movement.
The approach is simple. It turns out most of the shooting in most cities is done by gangs, and in fact, not all gangsters do the shooting, but really only about the 16 most active gangsters. The cops can identify these 16 guys. If they arrest these 16 guys and take them to jail, more will simply fill the vaccuum. However, if you bring the 16 to a meeting, you can offer them tons of social services and say, "You can fight, but don't kill anyone. We're on you like flies. Next shooting you go to jail for 20 years."  This actually works, and mostly it's because there is huge information gap driving urban murders. Mostly, if you can give gangsters a truly safe and honorable way out, they'll take it.
The information gap causing high murder rates in some neighborhoods:
(a summary of page 18 – 25 in this book):
The law enforcement community wants to end violence but often does it by heavy enforcement of crime in violent neighborhoods which turns into essentially random busts since not all crime can be caught. Often law enforcement has written these communities off, and we continue to send many men in these neighborhoods to prison. Most police officers know they are not racist and simply don't know where to start to solve this problem. They truly wish they didn't have to knock on any more mom's doors and tell them their son is dead and do they know anything about it?
The second community is this neighborhood, and even in the poorest, hardest -hit neighborhoods there are vital, caring resourceful people. Yet they've seen this crime, the violence, and figured out it could be stopped if we wanted to, that all the enforcement is racist. The drugs and the HIV and the crime is kept going by the government to keep upstate prison guards in union jobs. Therefore, why cooperate with any of the law enforcement? David Kennedy says, "It took me most of my life to really hear what is said because my mind shut it out as crazy talk….white folks hear this all the time, but they do not hear it…..It took me twenty years of walking these streets, working on these issues, before I could hear it."
The third community is the gangsters, "where men will kill for their brothers, die for their brothers, where being a thug is a good and honorable thing, where thug love means having your brothers' backs, no matter the cost…It's a world that believes it acts with righteousness." It's a world that believes the community around it doesn't care, or is complicit, or is supportive of what they see as racist police actions. But mostly people don't know how dangerous gangster life is, and how drug dealers mostly make no more than minimum wage.
But David Kennedy says, "This is wrong. It's all wrong…Spend time, real time, with angry communities. Spend time, real time with gang members and drug dealers and cops. They are none of them, what they seem to be from the outside. They are, none of them, their stereotypes. They are, all of them, in their own ways, strong and aspirational and resilient. They are, all of them, dealing as best they can with a world they did not make. They are all doing profoundly destructive things without fully understanding what they do. There is, on all sides, malice, craziness, and evil. But not much, it turns out, not much at all. There is, on all sides, a deep reservoir of core human decency."
So, the Boston miracle was simply creating a way that all of these communities could get honest information about what the other communities knew, then use that information to make rational decisions. And it worked, it works, it's now been or is being replicated in 70 cities. In most murder rates are cut in half overnight. But the real question is, and this is the real question for us. Why can't people hear the solution? Why can't people hear us?
How our truth can be heard: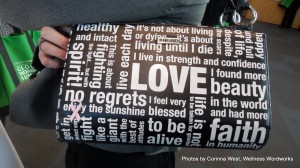 Watch our language. Realize that communities of psychiatric survivors can often use an internal language that scares away people entrenched with the mental health system. I'm moderating a Facebook discussion group called UnDiagnosing Emotional Distress that is trying to create new language. We need more mainstream participants.
Gather research evidence that our solutions work. We can't keep talking about Soteria and Open Dialogue – there are tons of current and USA based programs that are highly effective and have data as well.
Solutions are king. We can't say, "mental health sucks," without saying, "I know a better way to do this." Right now the imperfect system we've got is all people can imagine. It's really hard to say Option B and C are better if Option B and C only exist in our heads.
Don't demonize. Know that in our community, the "16 gangsters" doing the most shooting are the key opinion leaders, the bought off academics, and pharma CEO's. These people know medications don't work that well and keep selling them. Very few other people are demons; most are simply haven't seen the need or taken the time to ask questions, challenge authority, or step back a few steps and evaluate what they are a part of. Bruce Levine explained in his blog about anti-authoritarians that very few people who require all authority figures to be legitimate are able to complete 7 – 10 years of professional training. Furthermore, Suzanne Beachy points out that finding our civil rights movement is like finding a needle in a haystack. Why get mad at people like 99% of NAMI members who have never heard anything at all like our story?
Use social messaging. If we can point out damage being done by our 16 gangsters and keep pressuring for lawsuits, congressional hearings, firings, and literature retractions for their work, we'll eventually be heard. However, keep in mind that we need an alternative approach to counter their approach. And maybe these people would take an honorable way out if we could offer it to them.
Support providers who do challenge the paradigm. It's basically professional suicide for many mental health providers to work publicly for a new paradigm. At the Foundation for Excellence in Mental Health Care conference, I heard three professionals say, "We'll I'm just not sure all this Whitaker stuff is right." All three got scolded during the conference instead of supported. It takes a long time to verify this research and comes at a great personal toll for people. It's very difficult to spend your precious little free time reading literature that might say you have hurt people you've meant to help all your lives. These people need respect and patience.
Learn how your trauma affects advocacy. Which leads me to my next point – if you've been badly damaged by the system and can't be respectful to parts of it, don't engage with them. Lately I had to realized that mental health providers were not my core audience. I am still too traumatized by 7 shock treatments, years of useless and harmful medications, and loss of parenting, work and education opportunities. I still can't speak calmly for very long to rooms full of mental health providers who haven't started to see the truth and don't want to.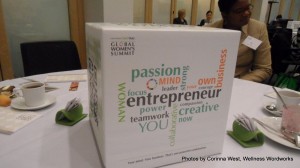 Support idea champions that have new solutions and are not just talking about problems.  The person who invented the Heimlich maneuver to save people who are choking had to spend 15 years spreading the idea. Nothing innovative gets shared automatically, there's always someone with a passion out there talking about it.
Use entrepreneurial approaches. Of course there's no government funding for what we're doing, and who has time to write grants non-stop? In the US, about 50% of our income goes to sales, property, income, or other taxes. Yet the government funding is mostly determined by lobbying efforts, which we can't afford. People also, on average give only about 3% to charities, which is why grant writing is so hard and time consuming. Why not go after the 47% of American income that people can spend any way they want? This means our businesses can grow as large and fast as market demand.
I'm going to end this with a re-post of my favorite mental health blogger, 1boringoldman.com. I recently asked him if he'd ever heard of the mental health civil rights movement, because I'd never seen him mention us. I told him that the word "Antispychiatry" is kind of like the N-word for me.  This may or may not be his response to this comment, but either way his plea below is vital for us to create good messaging. Also, as he says, maybe I myself am also just speaking to myself in this appeal to not scare people off with my messaging.
I think my message here can be summarized succinctly. A lot of people who get educated about all this [big pharma] craziness do so because they've been hurt by it all personally. I'm only a little bit in that camp. But it's one of those things where the more you learn, the more disillusioned you can become. I can feel that sometimes, the impulse to rant and rave and say "screw it!" because there are pieces all along the way that are downright evil – TMAP being one of those things. It's easy to see the whole system as corrupt along with everyone in it – and many think that very thing. Then along comes an Allen Frances who was right in the middle of things and was able to say, "Wait a minute here!" And I know that without all the blogs, I'd have never gotten anywhere when I started nosing around. The thing that helped me were the people who reined in their outrage enough to deliver the facts. I started with Healthcare Renewal, with Drs. Poses and Carroll, and Danny Carlat [my own kind] – but then graduated to Pharmalot and Soulful Sepulcher and so many more.

I'll admit that the ones that said something like "All you psychiatrists want to do is <some creepy thing>" sent me packing, but my tolerance for even those has increased somewhat over time. Like everyone else in the universe, I don't much like being simplified like that. But if you guys could wake me up [which you did], there are plenty of others that can have a Toné Jones moment, or a 1boringoldman moment, or an Allen Frances moment. So no matter how discouraging your own experience, it can be heard and the only way to increase that possibility is to put your story out there in a form that will get it read by someone who is capable of hearing it without being chased off. Attacking the people who are already lost causes is just a futile gesture.

As infuriating as I find all of this, I've spent my life among physicians [that's partially true even here in the woods], and the majority are some of the more decent people I've run across in my time on the planet. There's a huge story here to be told [and heard]. And right now I'm preaching about telling it in a way that doesn't chase off the very people who might be able to hear it in a way that makes for change. And if there's anybody in particular I'm talking to here, it's myself. I can feel the cynicism well up inside sometimes. Simplifying others takes away the pain in an odd way – sort of like hating Hitler or Bin Laden. If I'm going to criticize the cynical simplifications of Janssen or their hired KOLs [sick people equals potential customers, critics are "pharmascolds," etc], then I can't just turn around and do the exact same thing and totally simplify them, though I sometimes do exactly that. The best I can do is stick to the facts when I can in the hope that some reader like I was not so long ago happens across my words
***
Mad in America hosts blogs by a diverse group of writers. These posts are designed to serve as a public forum for a discussion—broadly speaking—of psychiatry and its treatments. The opinions expressed are the writers' own.
***
Mad in America has made some changes to the commenting process. You no longer need to login or create an account on our site to comment. The only information needed is your name, email and comment text. Comments made with an account prior to this change will remain visible on the site.