I am committed. Fully committed to creating a solution. Are you with me? I think medications and labels for people experiencing emotional distress should be almost entirely eliminated. They should not be applied first, for everyone and forever, to people moving through extreme states. Our current mental health system is a permanent solution to a temporary problem. We need mental health exit ramps, we need human ways to help each other in crisis and through adversity, we need compassion and love and friendship in times of struggle. We need each other.
Here is what I believe, what I am committed to. I want to hear what we are all doing to show our commitment and what we need to make it happen.
8 ideas I want to share with the whole world:
1. Emotional distress is temporary and transformative. (Thanks to Vocal Virginia's Firewalkers project and Leah Harris for these ideas.)
2. Psychosis is an event not a person. (Thanks to Duane Sherry for this tweetable statement).  See my explanation of people who ride a bicycle across America in 9 days without sleep.
3. I am not anti-medication, I am pro fully informed choice. (Thanks to Frank Blankenship of Mind Freedom Florida for this tweetable statement.)
4. Psych meds function like emotional painkillers, and should be marketed as brain disabling drugs with the same mechanism of action as illicit meds, but just a different side effect or addiction or risk profile. (Thanks to Peter Breggin for looking into this when few else did.)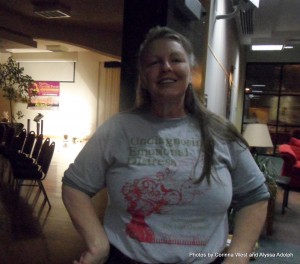 5. Emotional distress rarely, if ever hits someone "out of the blue." I believe the ways into the mental health system include but aren't limited to:
Past trauma experiences (Thanks Ken Braiterman and Beth Filson for teaching me this.)
Lack of social connections
Job fit or career goals (Thanks to Randy Johnson who did the best a boss could for me.)
Grief, Loss of hope
Spiritual unrest (Thanks to Tessa Manning for promoting "spiritual emergency".)
Drug Use
Nutrition , exercise, or sleep habits
Being an antiauthoritarian (Hat tip to Bruce Levine.)
6. There are very rarely any chemical, genetic, or structural differences between people who end up with mental health labels and those who don't. I believe this is a biographical not a biological problem for most. This is why we need biographical and not biological solutions for most people.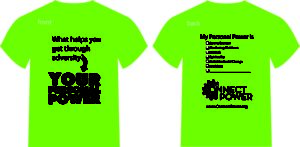 7. My job is not get people into the mental health system, my job is to get them out. Services must be without coercion or force and freely chosen by all participants. Complete recovery means all this goes away.
8. The ways out of the mental health system are by talking to someone who's been there before and finding what gives you Personal Power. People can get strength and motivation from sports, exercise, gardening, nature, art, poetry, music, spirituality, mindfulness, animals, social change, activism, or anything else. (Credit to Pat Deegan for the Personal medicine concept.)
Let's invest in these ideas:
If you believe in many or most of these ideas, what can we do to implement them? I am building a business to promote these ideas worldwide. I want to provide jobs where we provide mutual, bidirectional help out of the pit of adversity. (Cheers, Shery Mead.)
I want to build an online community where all people going through adversity connect very inexpensively with people who know the way out. What I need are programmers and web developers to make this possible, and a bit of funding, which you can help with today. We have an Indiegogo Crowdfunding project up with only 12 days left on it.
This is an investment opportunity – you can be in on the ground floor of a business creating hope for our entire community worldwide. What if you were one of the first stockholders of Apple or Facebook or Google? That's where we are now. And if you give me your heart I'll respect and cherish our shared commitment to move beyond labels and medications first, for everyone and forever. We can stop this system in 3 – 5 years. You and me, we can end it, and you can join our project today.
The Details of the Revolution:
Share your Commitment and Your Needs:
What are you doing or what to you want to do to eliminate labels and medications? I want to hear everyone else's plans. What do you need? What if everyone committed to ending labels and meds for emotions put their goals and their needs in the comments below? We can link a lot of people, solve a lot of problems, and gather an incredible amount of support with this one discussion. We are the change we wish to see in this world – we are the evidence. We have walked through the fire and come out stronger on the other side. We know how to do this. We are one of the richest communities in the world.
***
Mad in America hosts blogs by a diverse group of writers. These posts are designed to serve as a public forum for a discussion—broadly speaking—of psychiatry and its treatments. The opinions expressed are the writers' own.
***
Mad in America has made some changes to the commenting process. You no longer need to login or create an account on our site to comment. The only information needed is your name, email and comment text. Comments made with an account prior to this change will remain visible on the site.