This blog title is from Pat Deegan's keynote speech at Alternatives this fall in Portland. I got all my best ideas from her and I try to give credit and ask permission as much as possible but I can't always fit it in. So here's my public recognition right along with my conundrums and click here to vote so she (or Joe Rogers) gets $25,000.
In this post I want to say something nice and cheery but I just spent the weekend not being heard and being rejected from all the main funding sources on my near term horizon so I'm just going to publicly lick my wounds and watch my visual disturbances float around and post a list of questions like Alice Keys did a while ago. Maybe I could crowdsource some revolution or at least a way to make it through today.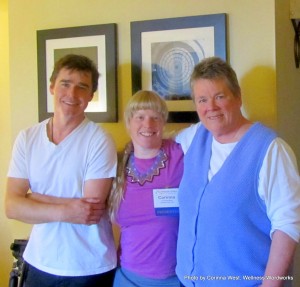 The primary lesson of the mental health civil rights community is that we have to learn to lean on each other to get though adversity, which means opening up and admitting when things aren't moving in a direction we want or expected or try to typically project publicly. We have to ask for help. Here's what I'm chewing on or what's chewing on me.
What is True Understanding?
Our UnDiagnosing UnPlanned Conference went well and I think the idea is great but we need better execution and marketing. Also, if we're going to start dialogues between psych survivors and people who don't understand (or don't care about) medical harm, there needs to be some really good mediation happening so people don't end up traumatized and unheard like me. Here's my co-host's take on the event and public recognition for our awesome participants. The question is, do you want to come back to Cincinnati on April 12 – 13 for their business pitch competition, plus a day long event where you learn to build phone applications that increase "happiness," plus our theoretically facilitated discussion?  And how could we effectively facilitate this? Do you ever have successful or productive conversations with people who think medical harm is irrelevant? How?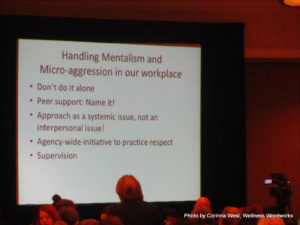 Pat Deegan and Joe Rogers are finalists for the Scattergood Foundation's innovation award, which had a public input process that Poetry for Personal Power won. We had 81 comments compared to the other finalists' 4, 5, 7, and 9 comments by the deadline. However, the foundation had reserved themselves an option to ignore the public input process, which evidently they exercised, but they're publicly committed to the voting round in the finals. Click this link here to make sure Pat Deegan or Joe Rogers wins $25,000 instead of the two organizations promoting teen drugging or the one promoting senior drugging. And the question here is: "How do you live at the intersection of love and outrage?" This is what Pat Deegan said at Alternatives that all peer specialists do. She showed a clip from a movie of old mental hospitals where the attendant keeps ignoring someone in distress and finally another patient helps the guy to sit down and chill out. How does love and outrage fit together in your heart? How do you balance them to be productive? Or how can I, anyway?
And how do you know what the Creator wants you do? If you think this is important, how do you figure it out?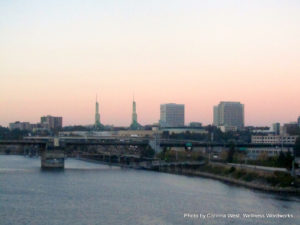 And how do we find reconciliation in our community? How do we as a community grieve for the milliions killed by psychiatry? How do we build alternative approaches while honoring our lost? While ignoring those still currently being damaged? Is this possible? How did the previous civil rights movements do it? Did they have to stop the worse of the harms first before they could find reconciliation?
What do you do when people can't/won't/refuse to hear/don't believe your psychiatric survivor story? When they say, "It doesn't matter, it doesn't count, it's not important, I don't care about false positives, fighting it just blocks your way forward?"  How do you deal with trauma in your life? How do you process harmful experiences and get back on the same exact horse?
We learned from a great conflict resolution coach to say AND instead of but. For instance, "You say you liked your treamtment, BUT/AND my escape story saved my life…": Try out the difference. Can we change your approach to conflict? And how?
How do we build businesses that can scale up and get off the hamster wheel of of chasing corrupted government funding and limited charity funding? How do I get people in our community to see this is important? Pat Deegan and I are two of the main ones working on this, but can I get a shout out from others who like business approaches?
They Tried to Kill Me
Ending with this incredible poem by Trey Newman and Brandon Bushnell-Smith, Poetry for Personal Power participants. It's how they learned to live in community with the boys that murdered their brother.
***
Mad in America hosts blogs by a diverse group of writers. These posts are designed to serve as a public forum for a discussion—broadly speaking—of psychiatry and its treatments. The opinions expressed are the writers' own.
***
Mad in America has made some changes to the commenting process. You no longer need to login or create an account on our site to comment. The only information needed is your name, email and comment text. Comments made with an account prior to this change will remain visible on the site.