by Kate Field, MindFreedom Blogger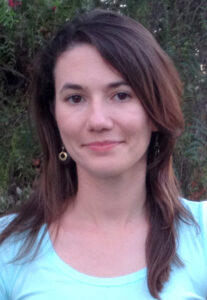 If you are reading this, you are probably involved in the mental health system. You might consider yourself a patient. You might consider yourself a professional or perhaps a caregiver. Maybe you consider yourself a survivor of the system. If you are reading this, you are probably interested in change. The interest of change, and the exploration of its possibilities, unites the readers of this site.
People experience the possibility of change in different ways. What does a person do with feelings that can range from curiosity to rage, from overwhelming sense of impotence to a deep drive for important action? That question has been explored by generations before ours. Activists of all stripes have come before us, and they can teach us what it means to want change. At its heart, activism is empowering.
Martin Luther King, Jr., for example, valued creative maladjustment and nonconformity. He spoke of the inability to be normal in a society that is deeply unequal, unjust and violet. "We will only reach out for that normalcy in which the brotherhood of man is a reality," he said in 1963. "We will only reach out for that type of normalcy in which every man will respect the dignity and the worth of human personality."
One might argue that a group of people willing to question, challenge and confront the status quo of the mental health system can be described in no other way than as a group of nonconformists.
King died before the internet existed, but the online world's power to strengthen and organize should not be overlooked. Sociologists Jennifer Earl and Katrina Kimport study online activism. In their book Digitally Enabled Social Change, they describe the internet as having the power to join people despite separation in time and space while also allowing people to participate in relative privacy and safety. People can also choose to work on smaller projects or larger overarching pushes for social change.
"[T]here has never before been an opportunity to be a five-minute activist who navigates between participating in an e-tactic [i.e., online petitions, email campaigns—author's note], checking Facebook, and doing job-related work on a computer", Earl and Kimport write. "There have only been opportunities to spend hours or more coming together with people and put oneself in harm's way."
Through online activism, it's possible to work at your own pace with greater security than before.
The sociologists also mention the power of a dedicated group of activists willing to keep the flame burning when times are rough. This group can empower and mobilize newcomers when times change and interest levels rise. The power to call large groups of people over space and time and to preserve information for long periods is an asset of the Internet.
"If potential participants have time one day and not the next, mobilizations can go forward as long as some people have some time each day," write Earl and Kimport. Collective activism is possible even if the collective never meets offline or at the same time.
Activism takes many forms. Social movements happened in the past, and they happen now. King called for organization of all people, especially those who are creative, disciplined and maladjusted. The Internet provides a forum and a tool for activists of all types to work together. However small, as long as the flame burns, the movement lives.
Though their goals may have varied, we can learn from activists who have come before us. MindFreedom International is dedicated to a nonviolent revolution in mental health care. Activism unites people, energizes souls and changes the world. We only have to look at history to see its power and be hopeful for the future.
——————————-
Sources:
Earl, Jennifer, and Katrina Kimport. Digitally Enabled Social Change: Activism in the Internet age. Cambridge: MIT Press, 2011. Print.
King, Martin Luther, Jr. "All Labor Has Dignity." Ed. Michael K. Honey. Boston: Beacon Press, 2011. Print.
King, Martin Luther, Jr. Strength to Love. Cleveland: First Fortress Press, 1981. Web.
***
Mad in America hosts blogs by a diverse group of writers. These posts are designed to serve as a public forum for a discussion—broadly speaking—of psychiatry and its treatments. The opinions expressed are the writers' own.
***
Mad in America has made some changes to the commenting process. You no longer need to login or create an account on our site to comment. The only information needed is your name, email and comment text. Comments made with an account prior to this change will remain visible on the site.