As I scrolled through my Facebook newsfeed one afternoon this past January, I stumbled upon Dylan Tighe, an actor, writer, musician, and director from Dublin, Ireland. I can't remember how—perhaps through ex-patient activist Mary Maddock, who's participated in events with Dylan over the last couple of years in Ireland—but I certainly remember my surge of curiosity as I read that his debut album, RECORD, was soon to be released, and that on it was a song called 'Lamotrigine'. Who is this guy? I thought to myself. No one writes a song called 'Lamotrigine' unless they have a story to tell about it.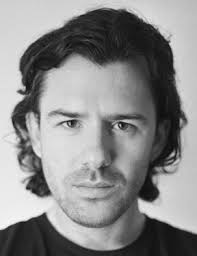 I found the song online and played it over and over, pulled in immediately by the dark, haunting beauty of music clearly arisen from a man who'd reclaimed his personal narrative from psychiatry. Dylan's lyrics spoke to me as though I was speaking with myself, a reckoning with iatrogenesis that I, too, had come face to face with at the end of my career as a mental patient, one painful and liberating in its clarity:
To gift the mind to chemistry
To numb it to the truth
Hurts more than the bitter feeling
That joy is but a fluke…
As I listened to those words and the music behind them, I was brought right back to the countless psychiatrized nights I spent staring at the ceiling, a bag of pills—including Lamictal— in my bedside table, my mind numb and counting the seconds tick past in the dark prison of my 'bipolar' life. I could hear that Dylan had been there too, that he'd felt the same pain and emptiness as so many of us who've been labeled "mentally ill". But what I could hear even more than the pain in his words was the unfolding of a rich process of meaning making, an ode to the false promises offered to him in a plastic pill bottle with contents that made his "mouth as dry as chalk" and perpetuated the repressive message that "nothing less, nothing more than greatness is what we're yearning for."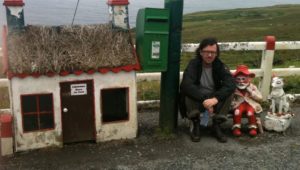 I was hooked after 'Lamotrigine', eager to hear the rest of Dylan's album, and when I tracked down his website, I was pleased to discover that he'd listed it at an affordable price, offering the option for purchasers to give more if they were able. This is a guy with a message. A guy who wants the world to hear what he has to say, I thought, smiling in solidarity.
I imagine that Dylan intends the title of his album—RECORD—to mean many things: among them, it is a play on the falsely objective construction of 'patient' as identity, and, perhaps more importantly, it is the documentation of a journey of oppression and liberation. What I find most compelling about the message of RECORD is its reclamation of pain, for the album makes clear that Dylan's is not the story of a journey to happiness and bliss and total peace of mind, but rather, one back to the truth of what it means to be human— pain, anguish, and all. It is an embracing of suffering, not a leaving behind of it, and this, too, has been my journey.  This, I believe, is what psychiatric liberation is all about.
In 'Opus', Dylan says,
You don't know what I've suffered
You don't know what I've seen
I want to live my life
Knee-deep in sin
Death to the pious
From my country of shame
I want to live my life
And call pain by its name…
The song is indeed an opus, asserting itself as a powerful statement on what it means to place one's faith in the God of Normal, and what it means to resist this deity. You can feel the pain in Dylan's voice, but also, the autonomy, the defiance, and the freedom.  His delicate, poetic articulation of suffering—an assertion of it, and a fearless declaration of its inevitability and its humanness—is a exquisite reminder of the gift we have as human beings to translate darkness into light through the written word. In 'Microscope', he talks of trying "to hide from [his] own breath," and of
[a]n ever-swelling tide
Of battles lost inside
I a lost platoon
Stumbling through the ruins…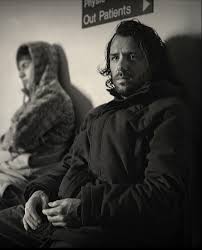 I often wonder about the uncreated works of art that haunt us as a society today; the untapped, un-explored, tucked away pain that we are taught to fear and escape— to pathologize and medicate— rather than write about, play about, paint about, and perform about. In listening to RECORD, one can't help but mourn the void where countless moments of human struggle should live on, manifested as music, prose, poetry, performance, and art. Instead, they are tossed into a mass grave of psychiatric diagnoses, piles upon piles of human lives reduced to lists of symptoms and diagnoses.  How many songs will never be written because a psychiatric label has plugged itself into the opening of one's soul?
At Mad in America's International Film Festival on the evening of Saturday, October 11th, Dylan Tighe will stand front and center at the Regent Theatre in Arlington, Massachusetts, USA to perform RECORD (REMIX), which fuses live music, video and spoken-word and remixes material from across Dylan's RECORD project, as well as new material generated along the way.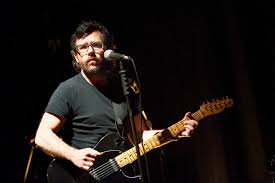 To date, Dylan has performed before roomfuls of mental health professionals, in psychiatric hospitals, and at events like the recent INTAR conference in Liverpool, where I was able to meet in person earlier this summer. To date, the RECORD project has included an alternative opera with actors and musicians that was produced with Cork Midsummer Festival and co-produced by Dublin Theatre Festival in 2012 (accompanied by a wide range of talks and discussions with progressive mental health experts), a radio version for RTÉ Radio (nominated for the Prix Europa Radio Prize 2013), as well as essays and lectures, and RECORD (Remix)- 2013 (Premiered at Dublin Fringe Festival). Dylan's essay on RECORD entitled 'Start Making Sense' will form a chapter of the book Madness, Performance, Psychiatry: Isolated Acts to be published by Palgrave in 2014.
Mad in America is beyond excited to be introducing Dylan and his album, RECORD, to the United States this October, as his music and his story are sure to add a vital richness to our four-day International Film Festival. We hope you join us there, as it will be a time to come together and celebrate the full spectrum of human experience—from the darkest of the dark to the lightest of the light—embracing the truth of what it means to be human. For indeed, life is hard, painfully hard, and in coming together to face this courageously, we stand a chance at getting to know ourselves and each other more deeply than ever before.
And we'll all sigh together
Cos nobody knows why we're born
And we'll all ask together
Why is this world so forlorn?
-from 'Prodigal Son', on RECORD
---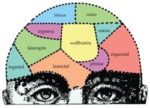 To purchase your Festival Pass at a great early bird price– extended now until August 15th– go to the Regent Theatre website.
All donations and sponsorships of MIA's International Film Festival will go towards a scholarship fund for those otherwise unable to attend.  Please consider supporting us and our community.
Find information on lodging and travel at Mad in America's International Film Festival website.
Please sign up for our newsletter, and spread the word!
***
Mad in America hosts blogs by a diverse group of writers. These posts are designed to serve as a public forum for a discussion—broadly speaking—of psychiatry and its treatments. The opinions expressed are the writers' own.
***
Mad in America has made some changes to the commenting process. You no longer need to login or create an account on our site to comment. The only information needed is your name, email and comment text. Comments made with an account prior to this change will remain visible on the site.