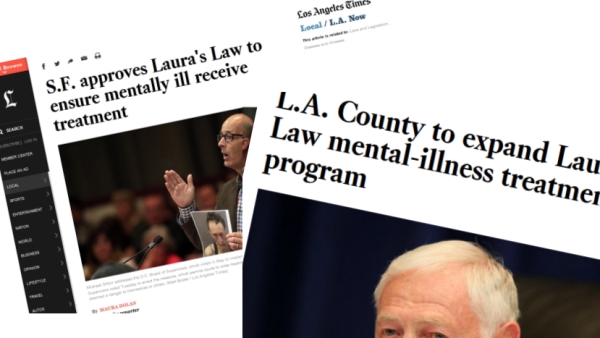 Disability Rights California will challenge Los Angeles County's Assisted Outpatient Treatment program in court as early as this fall, DRC staff attorney Pamela Cohen has announced. DRC, the federally mandated Protection and Advocacy agency in California, has notified the government of its intentions, and plans to follow up with legal challenges to similar ordinances in Orange County and San Francisco next.
Cohen was speaking at the National Association for Rights Protection and Advocacy conference in Seattle on September 5th. She said the agency has been studying the legislation in collaboration with experts from the Bazelon Center for Mental Health Law and the American Civil Liberties Union. She described the Assisted Outpatient Treatment (AOT) program as "a bad investment in a broken promise." AOT diverts desperately needed dollars away from community mental health services and towards police, administrators and courts, doesn't reach the people it purports to be trying to help, and violates people's civil rights, she said.
Also known as "Laura's Law," California's AB-1421 allows the government to force people who've been diagnosed with mental illnesses into treatment programs even though they are living in the community and do not require hospitalization. Though the law doesn't specifically mandate involuntary drugging, said Cohen, it allows people to be forced into capacity hearings where drugging could be mandated, and non-compliance with treatment is a central criterion for being put in the program in the first place. Furthermore, medication regimes can be written into a person's AOT plan, and then non-compliance with the plan may be considered a breach of the law. She also said there would likely be a "black robe" effect, where at AOT hearings people would be persuaded by judges to take medications for fear of potentially facing more serious legal consequences later. The overarching state law AB-1421 authorizes AOT, and so far 6 of California's 58 counties have begun AOT initiatives. With expanded funding now available Cohen said she expects more AOT programs to be "popping up" in other counties. But many people have been deeply misled about whom the AOT programs target and how well they work, she said.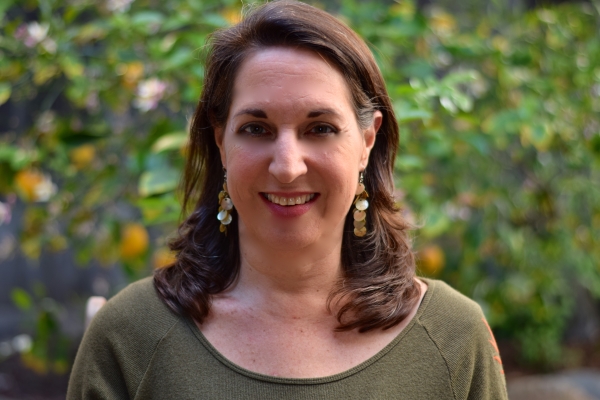 "At [County] Board of Supervisor hearings people are always testifying that these laws are for people who don't know they have a mental illness and have no insight and can't make their own decisions," said Cohen. "[They testify that] this law provides services for people who would otherwise slip through the cracks, who can't get services because they're dangerous and lack capacity to make their own decisions."
Cohen said those assertions are mere myth, and that in fact AB-1421 expands the criteria for forced treatment to a much broader segment of the population. "The standard [for being forced into the AOT program] is that someone thinks you might be dangerous," said Cohen. "Not that you are dangerous." Meanwhile, California already has laws addressing circumstances where people may be losing their decision-making capacity, so the AOT laws do not even mention questions of capacity. "People are very misled about that."
Cohen outlined DRC's three main legal arguments against California's AOT programs in her presentation.
First, she noted that AOT is designed to provide people with a diverse range of individualized services, such as housing assistance, employment training, family support, medication co-ordination, mobile multi-disciplinary mental health teams using high staff-to-client ratios, and culturally sensitive psychosocial and psychotherapeutic options. However, AB-1421 also stipulates that people cannot be forced to participate in an AOT program unless they've already been offered this same range of services on a voluntary basis. "We don't believe that any county is actually offering that range of services" to the many people who want them, said Cohen. And the fact that no county is actually following the law by providing these services to everyone to access on a voluntary basis is extremely relevant, she said, because it's these services that truly help people, not the use of force.
"The Treatment Advocacy Center and [National Alliance on Mental Illness] have all kinds of studies that they talk about that they say show benefits from these [court ordered outpatient forced treatment] programs," said Cohen. "But there are only three studies in the whole world that have controls, where they actually offered the same services to people on a voluntary basis. Any other study is meaningless… These three studies all show that there's no benefit to the court order."
"These are very broad criteria," said Cohen. "It's unconstitutionally vague and overbroad."
The second major problem with the legislation, said Cohen, is that people can become subject to an AOT order if they've threatened to commit suicide even once in the past four years, or if they are "substantially deteriorating" or are "unlikely to survive safely in the community without supervision."
"These are very broad criteria," said Cohen. "It's unconstitutionally vague and overbroad."
A third problem, said Cohen, is that AB-1421 violates the federal Health Information Protection Act (HIPA), because anyone merely coming under consideration for the program is forced to divulge their mental health records. "Starting from this investigation stage going forward there are all kinds of disclosures happening without consent," she said.
Meanwhile, people only get five days to prepare their defense against an AOT order, said Cohen. "We know that the Los Angeles public defenders are concerned about this. They don't think they can adequately represent their clients when they're only given five days notice."
In an interview with Mad In America, Cohen said that DRC's court challenge may involve representing someone who has been put under an AOT order, or representing a taxpayer and arguing that AOTs are an illegal use of state funding. "Our view is that this is an illegal program," said Cohen.
"We'd like to see the AOT programs dismantled. We'd like to see the range of services that are offered by AOT provided to people on a voluntary basis," Cohen told Mad In America. "We should not be using coercion to provide services that should be provided on a voluntary basis."
*******
For more information:
AB-1421 Mental health: involuntary treatment (California Legislative Information)
National Association for Rights Protection and Advocacy
UPDATE: Los Angeles Postpones Implementation of Outpatient Committal (Mad In America, October 13, 2014)