A California jury ruled that Johnson & Johnson's Janssen Pharmaceutical and a psychiatrist are responsible for the death of 25-year-old Leo Liu. During a clinical trial for Risperdal, Liu died of a heart injury that was "further complicated" by the drug and ignored by the study doctors. Janssen was found 70% responsible for Liu's death and ordered to pay $5.6 million to the family.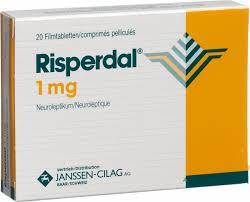 When Liu was first recommended for the Risperdal trial a pre-screening exam yielded abnormal electrocardiogram (EKG) readings and irregular blood tests, which indicated possible heart disease, according to a Fox 11 report.
Despite these results, Liu was cleared for the study and he began the Risperdal trial in February of 2009.  Just days after starting the study his condition worsened.  He died 5 days after his first Risperdal injection.
According to Law360, Doctors testified at the trial that Liu would have had a 50% better chance of surviving if the researchers would have transferred him to an acute-care facility when they first realized that his condition was worsening.
The family alleges that Liu's psychiatrist convinced him to sign a consent form and enter the study and later received a "finder's fee" of $30 thousand dollars from the drug company for his enrollment. The psychiatrist was found 30% responsible and ordered to pay the remainder of the settlement.