The National Institute of Mental Health (NIMH) is increasingly shifting its research emphasis toward attempting to uncover biomarkers for "mental diseases," which may have dramatic consequences for research and training in clinical psychology. In an article to be published in next month's Professional Psychology: Research and Practice, Marvin Goldfried outlines how the shift in funding priorities for psychological research is tied to the needs of pharmaceutical companies and the biological model in psychiatry.
For nearly thirty years the NIMH has largely funded psychological research that utilized randomized control trials (RCTs) and tested "disorders" identified in the Diagnostic and Statistical Manual of Mental Disorders (DSM). Because the diagnostic categories listed in the DSM merely describe symptoms, this line of research rested on an "essentially weak empirical foundation."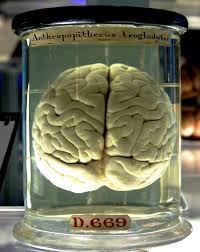 "Specifically, the model shift brought with it a number of significant unforeseen consequences, Goldfried writes. "It not only changed how we conducted research, but also how we began to think about clinical problems, especially through the medical lens—namely the need to diagnose and treat disorders."
Goldfried points out that the RCT and DSM focused research demanded a consistency in practice that "manualized" therapy and failed to take into account individual differences. The DSM limited researchers to seeing a patient with symptoms associated with both anxiety and depression, for example, as being "comorbid," or having two underlying medical conditions. "What was not considered within this model is that two clinical problems, such as anxiety and depression may co-occur because they are functionally related."
The NIMH is now shifting its emphasis from RCTs to translational research, which they hope will get away from the limitations of the DSM and help uncover "underlying causes." The new NIMH research priority is being called Research Domain Criteria (RDoC) and some see the shift away from RCTs as a potential opportunity to 'become free of the restraints associated with the DSM."
Goldfried cautions, however, that the new RDoC emphasis may threaten to disregard psychotherapy research in favor of the quest to uncover biological causes of disorders to develop more drugs. "What has not been emphasized in the literature is the fact that the RDoC focus stems from the desire to develop more effective psychoactive drugs for the treatment of brain diseases," he writes.
"Although the RDoC priority is presented as being preliminary, and makes passing reference to the importance of psychosocial treatments— especially cognitive behavior therapy—the primary focus is based on the premise that psychological problems are best understood as 'disorders of brain circuits,' and that they are therefore subcategories of medical disorders. Whether or not our knowledge of brain chemistry or other biological factors will help us to develop better drugs to treat psychological problems is clearly an open question. It has been vigorously argued that the reductionistic approach of RDoC is unlikely to succeed in capturing the nuances and varieties of psychological problems."
Goldfried also warns that the shift toward neuroscience in the NIMH could also transform academic psychology programs and clinical training. As Universities attempt to hire faculty who are likely to bring in grant funding, many psychology departments will recruit faculty with neuroscience research experience and, as a result, many clinical psychology programs will attempt to meet this demand by adding neuroscience research to their training programs.
"This possible change in the clinical psychology curriculum is not unlike what happened in psychiatry departments when they shifted from an emphasis on psychotherapy to biological psychiatry," he adds, when "there was a mass exodus of psychodynamic faculty from psychiatry departments."
*
Goldfried, M. R. (2015). On Possible Consequences of National Institute of Mental Health Funding for Psychotherapy Research and Training. (Full Text)